The Committee on Youth, Sports, Parks and Recreation met with the Department of Labor on Friday to discuss programs and issues impacting the youth and their job preparation skills.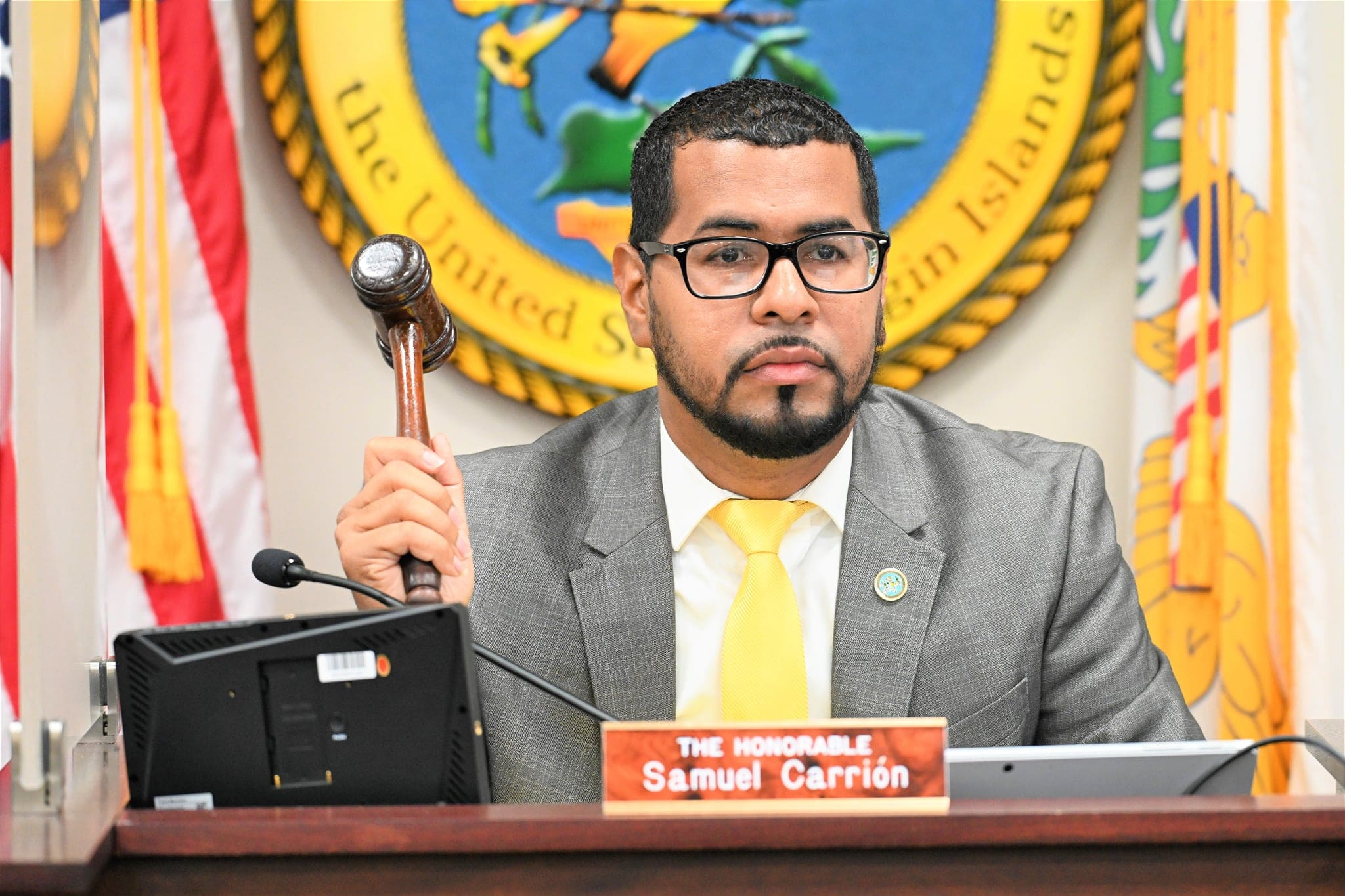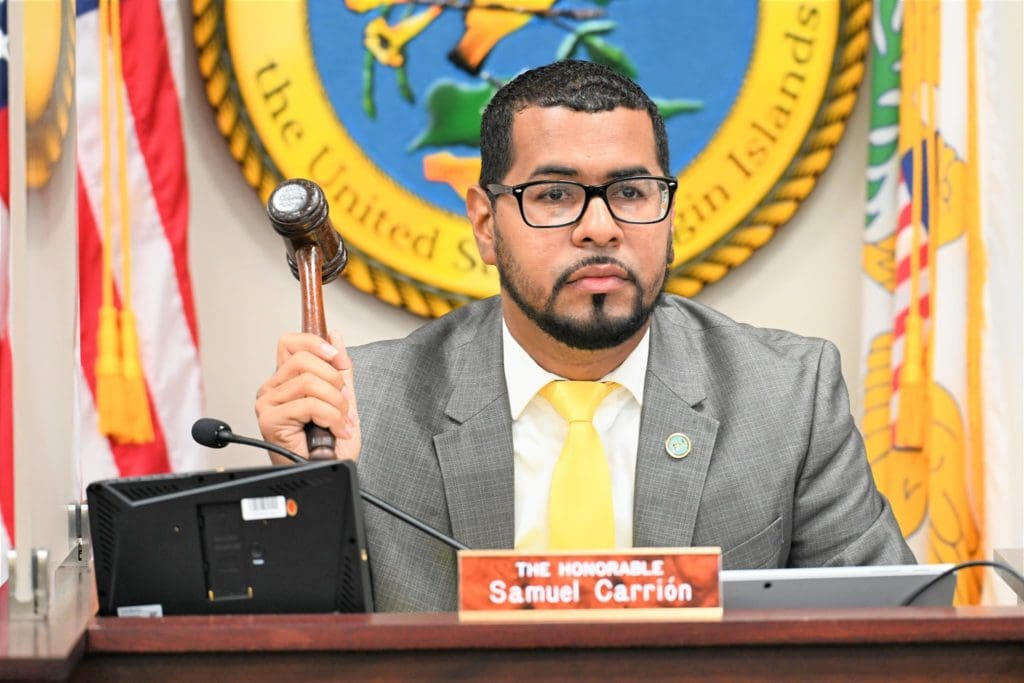 The Youth Services Division of the DOL develops and administers workforce development programs for youth ages 14 to 25, providing year-round training, employment, and educational opportunities for in and out of school youth.
Available programs are the Virtual Work readiness Program that serves at-risk youth, Occupational Training, the Work, Learn and Earn Program, the Summer Youth Work Experience Program, and Jobs for America's Graduate Virgin Islands Program. Other programs are the Registered Apprenticeship Program and the Skills for Today Program.
DOL Commissioner Gary Molloy and his team indicated that some of the programs are growing in terms of the number of participants and employment rates. However, it was noted that there is still a need for improvement.
"Outreach is the biggest challenge," said Molloy. "Majority of the challenges that we're having right now, though, is with the Skills for Today Program and making sure individuals take advantage of that opportunity."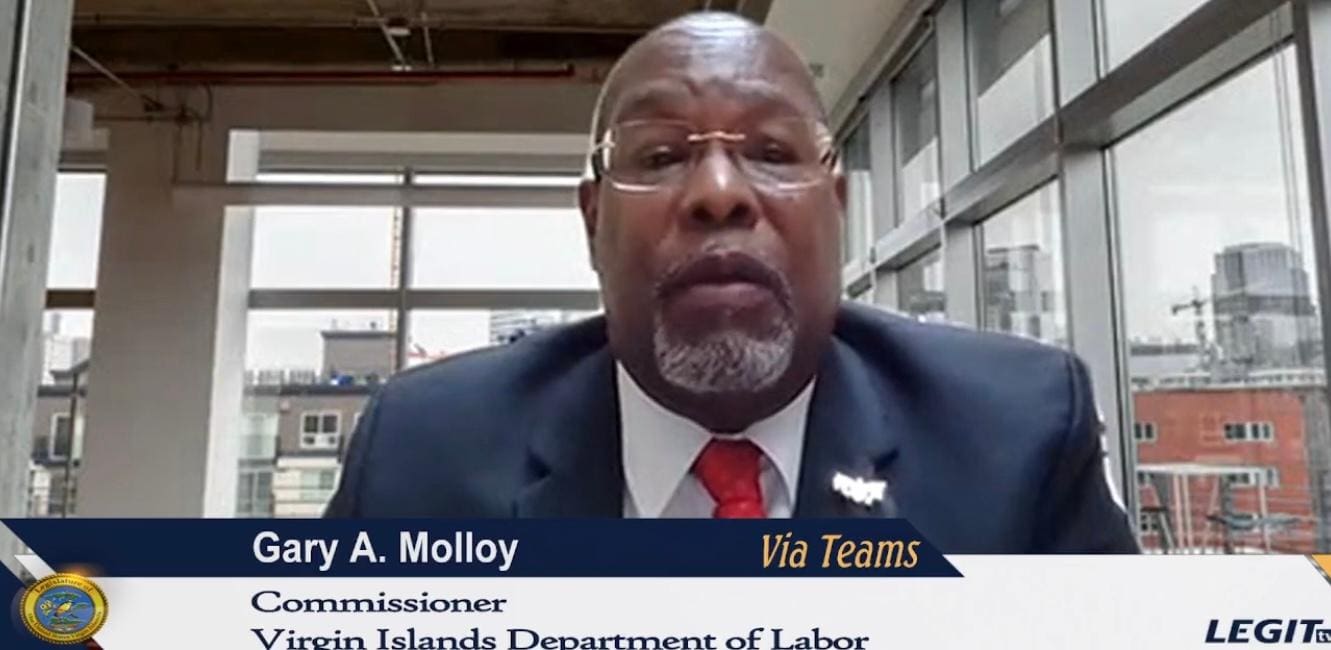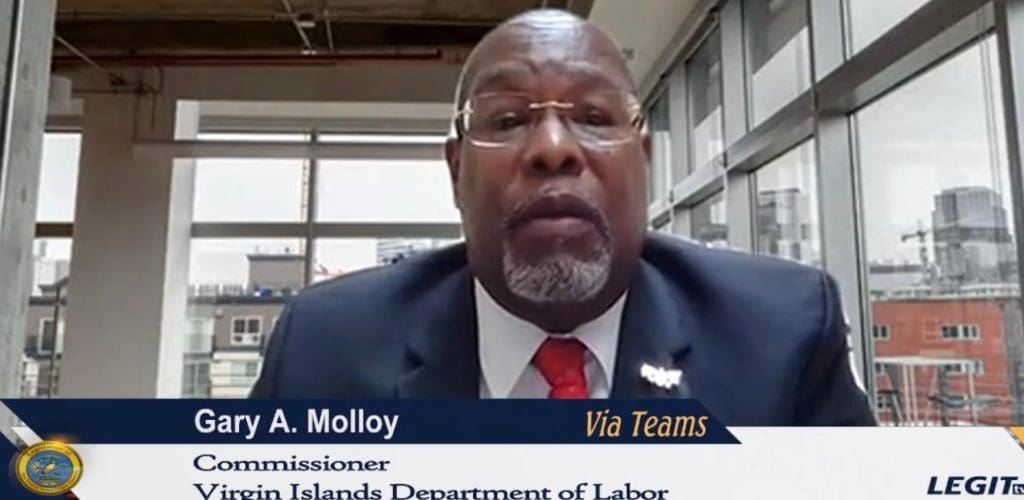 Senate President Donna Frett-Gregory asked about individuals who apply for programs, more specifically the Skills for Today Program, who are deemed ineligible. She inquired as to if they are placed in other programs.
"Every program isn't the right fit for everybody. And so, for those individuals that don't fit into this particular program, and the application information is submitted, we then glean that information and try to have one of our other programs, through our workforce or OneStop operator, be able to capture them and do follow-ups to be able to get them evaluated to see where else they can fit in," said Molloy.
Molloy mentioned that coordination with the employers and class sizes for programs are challenges associated with youth who are unable to be placed for employment.
Sen. Alma Francis-Heyliger wanted to know how the DOL measures the successes of the program.
Shenika Sebastien, the director of Youth and Apprenticeship, said that "the goal is to make sure that, once we prepare them, they're able to successfully be self-employed."
Sebastien mentioned that there are challenges, however. She said that the biggest challenge with the programs is getting students to be motivated and getting them to complete their program. Yet, she noted that that is not quite the issue with the apprenticeship program.
Sebastien said that the apprenticeship program began last year and runs for one to two years, and does not directly involve the youth at this time.
But the challenge of that program is getting employers to become program sponsors, host programs, and be employers.
Apprenticeship programs for the DOL are the certified massage therapist, medical assistant/patient care coordinator, life safety coordinator, and surgical technologist programs. The department is anticipating the opportunity to provide able seaman, certified nursing assistants, and cook and pastry chef programs.
Sens. Francis-Heyliger and Samuel Carrion inquired more about the marine industry and available programs.
"It just doesn't seem like we're doing enough," said Carrion. "We're surrounded by sea. There's a huge market out there that we're not tapping into."
Melita Etienne, director of Workforce Development Services, said that the push for workers in the various industries depends on employer needs. Etienne mentioned that for the marine industry, the Virgin Islands Professional Charter Association has focused on the development of youth in that area.
"One of the big first steps we're focusing on is creating those professional pathways in the marine industry," said Etienne.
The DOL noted that demand-driven industries are administrative and support services, allied health, architecture, and construction trade, information technology, leisure and hospitality, retail, transportation logistics, health science, engineering and mathematics, renewable energy and maritime industry, and agricultural business.
Sebastien mentioned that over one million dollars are allocated to fund programs. She said that $600,000 is granted from federal funds, $850,000 to $900,000 is allocated from local funds for local summer programs and $400,000 for youth transition.
Sens. Dwayne DeGraff, Alma Francis-Heyliger, Franklin Joseph, Steven Payne, Carla Joseph, Donna Frett-Gregory, Genevie Whitaker, and Samuel Carrion were present.