On the heels of Women's History Month, the debut of the V.I. Studies Collective Conference Friday and Saturday brought together a powerful meeting of the minds with award-winning author Tiphanie Yanique, visual artist La Vaughn Belle and Dr. Hadiya Sewer leading the charge for what they identified as "Caribbean Black feminism."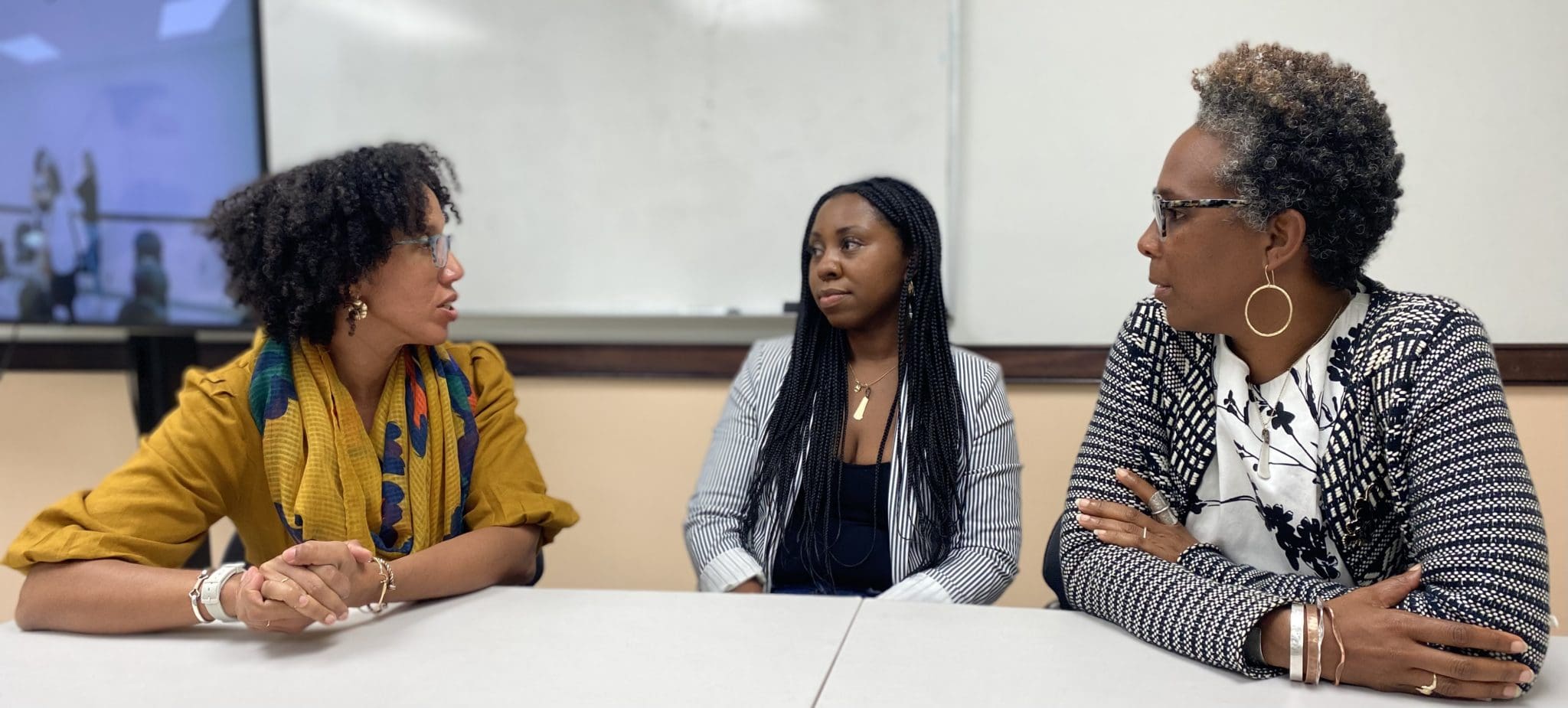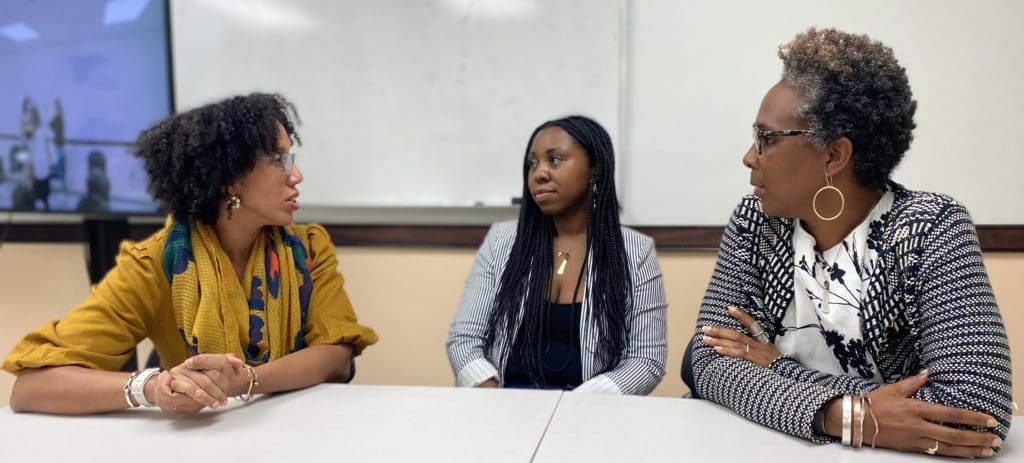 "Working with this outstanding group of women carving out pathways is the University of the Virgin Islands' honor," UVI President Dr. David Hall said during his introductory speech Friday.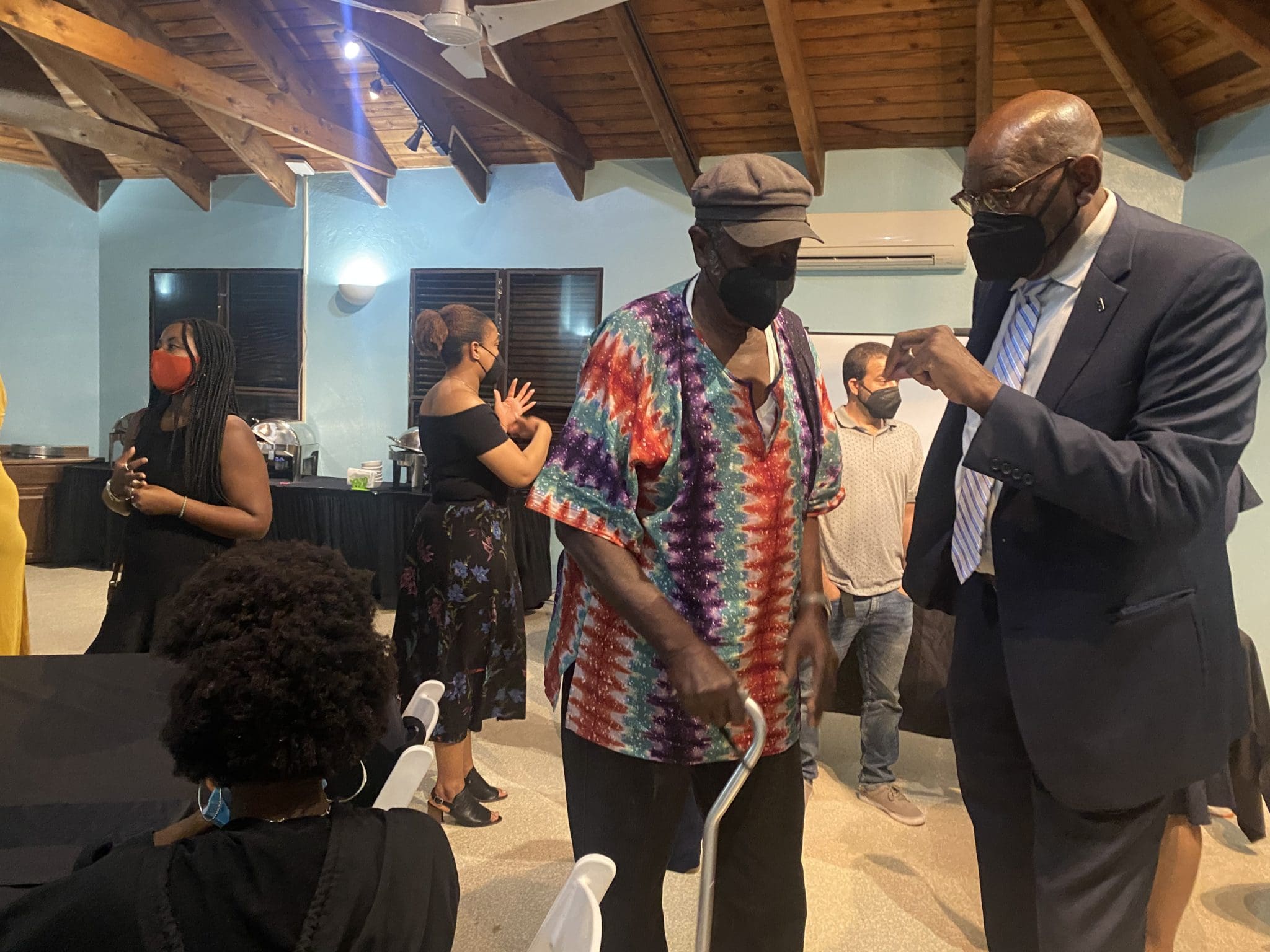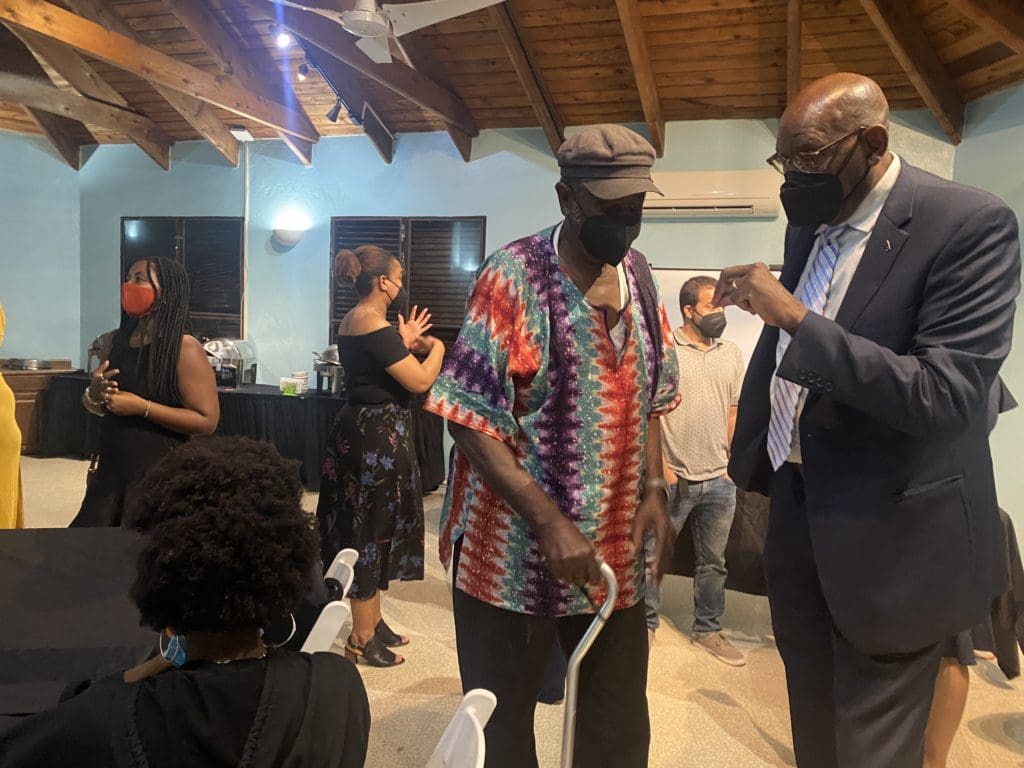 A fourth founding member of the collective, Dr. Tami Navarro, published Cultural Anthropologist and Assistant Professor of Pan-African Studies at Drew University, was unable to attend this weekend.
At the collective's kick-off on St. Thomas, Yanique's focus centered on identity, particularly local identity, as she asked attendees where they thought Virgin Islanders "began."
Several native V.I. scholars and intellectuals shared their perspectives in response, including Dr. Gilbert Sprauve – a professor of modern languages with a Ph.D. in linguistics from Princeton University – who noted that it was in the early 1700s when the language became recognized for St. Thomas and St. John. Others referenced the Ameri-Indians, notably Tainos, or mentioned that even as recent as 2017, the idea of surviving Hurricanes Irma and Maria shifted the meaning of being a Virgin Islander.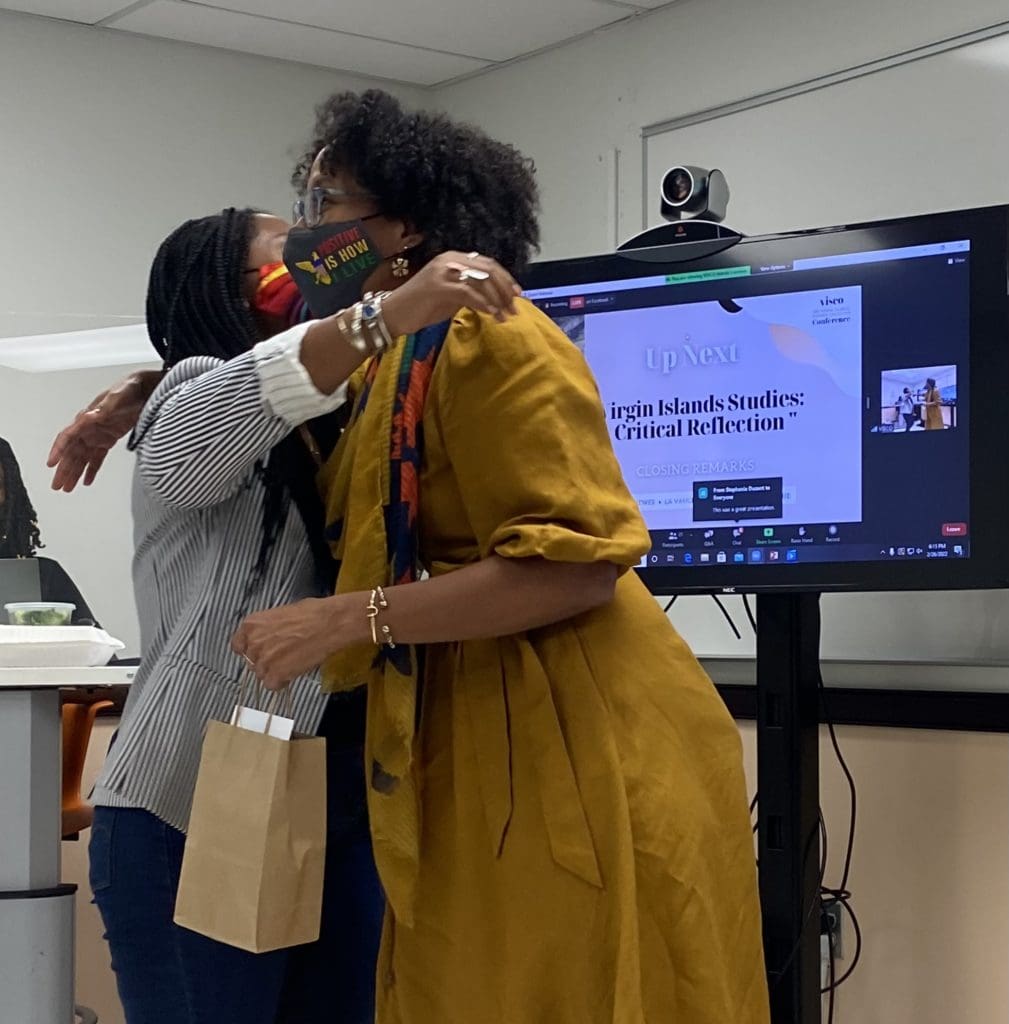 The VICS Conference continued all day in-person and virtually on Saturday. Amongst the packed schedule of events included a showing of Danish film producer Dr. Helle Stenum's film, "We Carry within Us." The film challenged the narrative of racism in Danish culture and the disappearing narrative Denmark had as a colonizer of the then Danish West Indies, now the U.S. Virgin Islands. Former Senator Myron Jackson applauded Dr. Sternum's work and for her not to take for granted that the people in this room and those listening online are also learning about their own history.
Also featured in the film, Belle stated, "there is obviously a gatekeeper," referencing the archives about the Fireburn trial, which were taken from the territory between 1919-1921 and are currently in Denmark. Though much work has been done through the efforts of Sternum with limited funds, the website www.fireburnfiles.dk is seeking oral histories from descendants of the Four Queens of the Fireburn of 1878.
This conference and the work of VICS are made possible by a grant managed by the Community Foundation of the Virgin Islands, unwavering grace by the University of the Virgin Islands, tech support of VI Crawl, and logistics by St. JanCo. More information on VICS can be found at https://www.virginislandsstudiescollective.org/.
Editor's Note: This story has been corrected to reflect that the conference was made possible by a grant managed by the Community Foundation of the Virgin Islands, not the St. Croix Community Development Foundation.