The toilet stops up. Then, the water reverses course, and suddenly the bathroom floor is coated in exactly what was supposed to go away. The Waste Management Authority arrives and flushes the line. Whoever cleans up uses those disposable disinfecting wipes, flushing the filthy ones. Pretty soon, the toilet stops working, and the whole cycle starts again.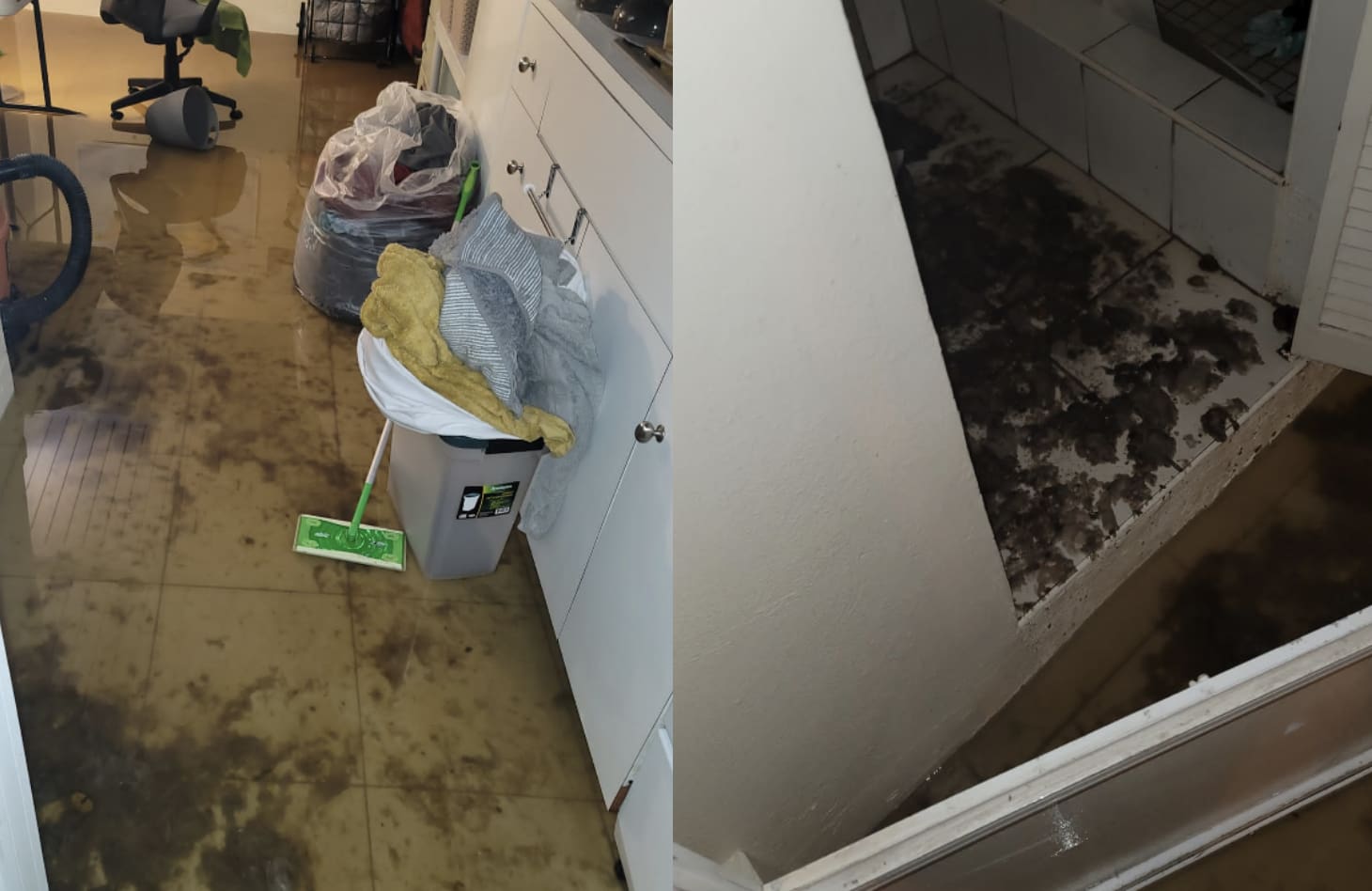 It's a problem wastewater experts see more and more in the Virgin Islands as disinfecting wipes become a housekeeping staple. Although many brands bill their wipes as biodegradable, they're a wrecking ball in the territory's sewer lines, said Ron Phillips, a senior engineer project manager in St. Croix.
"The wipes have been a big problem for us, especially during the pandemic," Phillips said Monday. "The wipes should not be flushed down the toilet."
Although flimsy in a person's hand, in sewer lines, the fibrous towelettes clump together and gum up fan-like blades that move wastewater through the pipes. When the fan stops, the problems start.
One home had such a bad backup that the bacteria-laden wastewater got into the cistern, meaning the whole system had to be drained and sanitized, Phillips said.
Sewer cloggers existed long before the wipes. Johnnycake cooking oil will do the job as well. Silky smooth at room temperature and above, cooking oil, especially used cooking oil, turns solid in the sewer lines. It's not a rarity, Phillips said.
"It happens daily, man. This is a daily occurrence," he said.
Early Monday, a wastewater crew was at a home they'd visited two years earlier for the same problem.
"You can't be pouring the oil down the drain in the kitchen because your line is eventually going to clog up, and you aren't going to be able to flush or use the bathroom," Phillips said. "His line was full of grease. We went and showed it to him and said you guys can't do that because you're going to run into this problem all the time."
And the authority isn't equipped to deal with it all the time.
It takes special equipment to vacuum out a blockage and then send a stream of high-pressure water through the line. When that equipment is in need of repairs and inoperable like it was Monday morning, the Waste Management Authority has to rely on private equipment, he said. At $400 an hour with a minimum of $1,800 per use, it isn't cheap. Home and business owners don't pay that fee either. It's rolled into what everyone pays in their property taxes, depending on their level of service and use.
Even if it doesn't completely clog a sewer line, cooking oil improperly disposed of down the drain can restrict water flow, causing manholes to spill out wastewater. It's a situation that commands attention for public health, Philips said.
"We're dealing with wastewater, and wastewater has a tendency to have all kinds of bacteria in it," he said.
Cooking oil is best disposed of by letting it cool and then pouring it back into its original container, Phillips said. That container can be taken to special areas at the Peter's Rest Convenience Center in St. Croix and the Mandahl Convenience Center in St. Thomas. The disinfectant wipes should be thrown out with other household trash.