The St. Thomas/St. John Interscholastic Athletic Association basketball playoff series continued Monday, April 4, 2022, at the Mark C. Marin Center with two rubber games of the best-of-three series.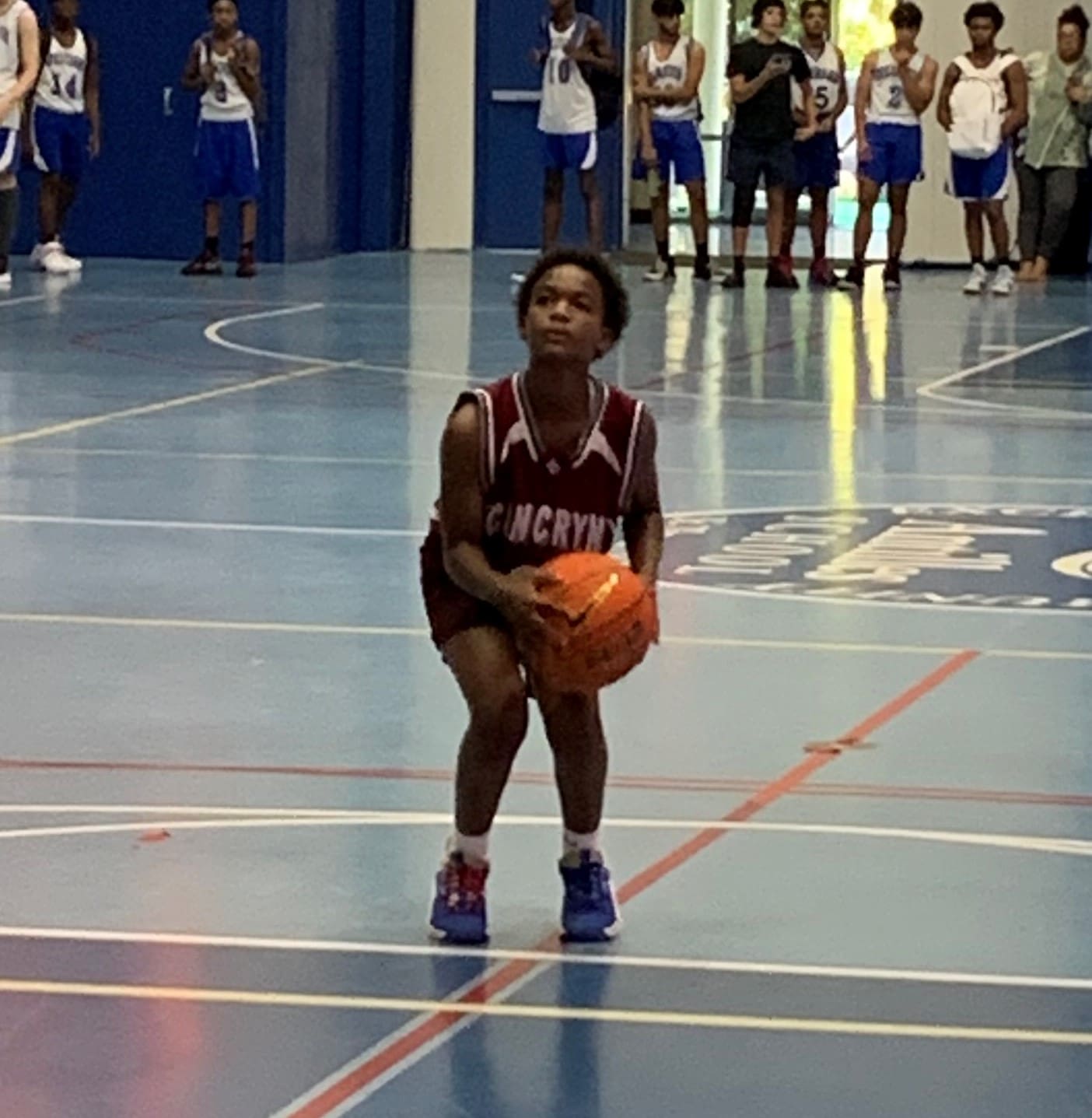 Middle School Championship Series – Game 3 – Antilles 32 – Addelita Cancryn 23
In the first game of the day, top-seeded Addelita Cancryn Intermediate School faced off against Antilles School. The Rising Phoenix of Cancryn suffered their first loss of the season in Game 2 of this Championship Series. They were looking to rebound by finishing the league the same way it started, with a win. But the Hurricanes of Antilles School jumped out to an early 7-1 lead in the opening quarter. The margin ballooned to 13 points as Dillen Webbe, Sekai Pinney, and Duvraj Dua combined to score 12 points in the second frame. Addelita Cancryn closed the gap to four points in the third behind Chakeem Dore's eight points in that quarter. But Webbe and Pinney played big in the closing stanza, giving the Hurricanes a 32-23 victory. Pinney led all scorers with 14 points while teammate Webbe added 11. Dore was outstanding for the Rising Phoenix scoring 11 points. Antilles School earned the first basketball title in the newly formed Middle School Boys Division.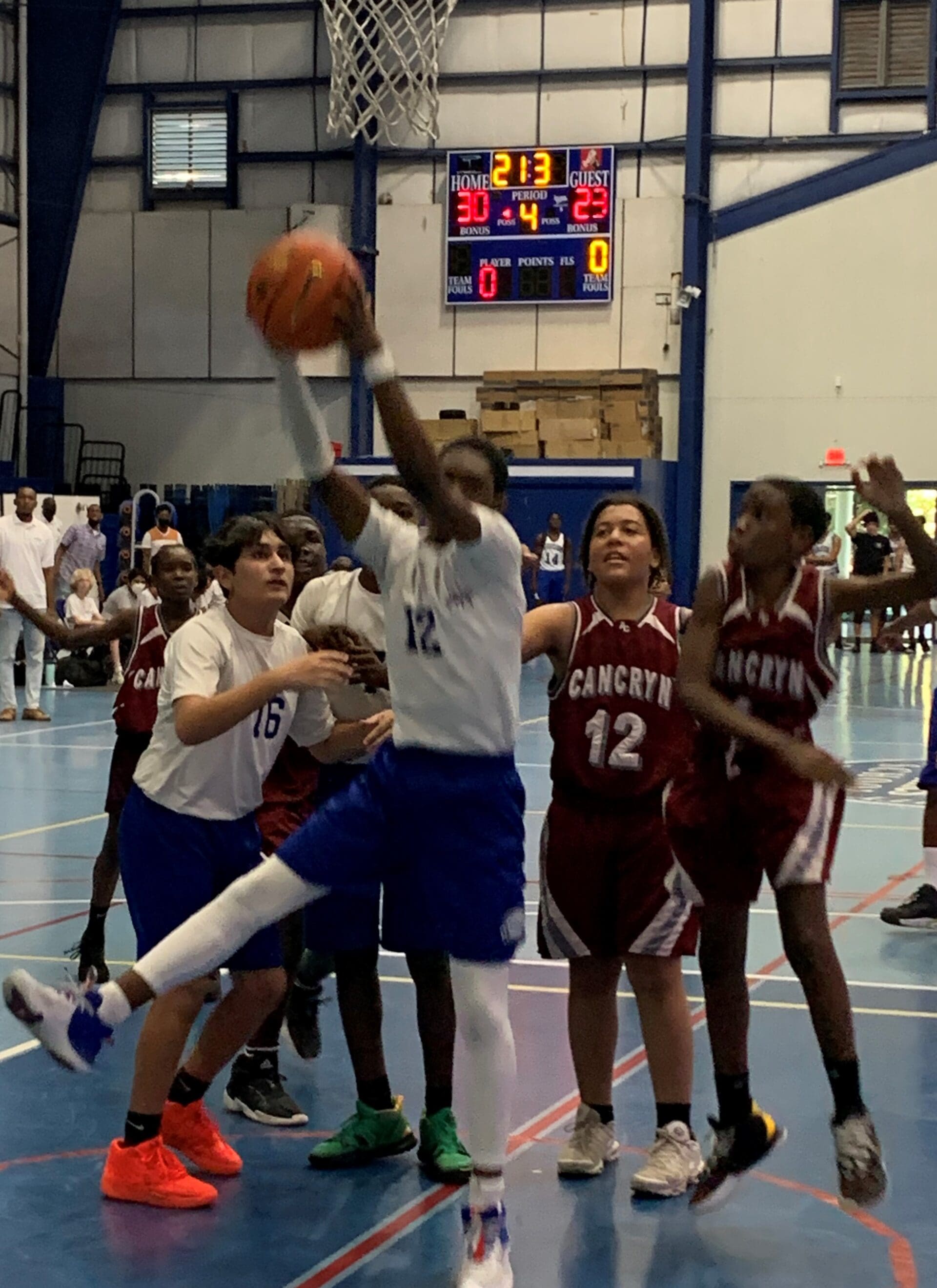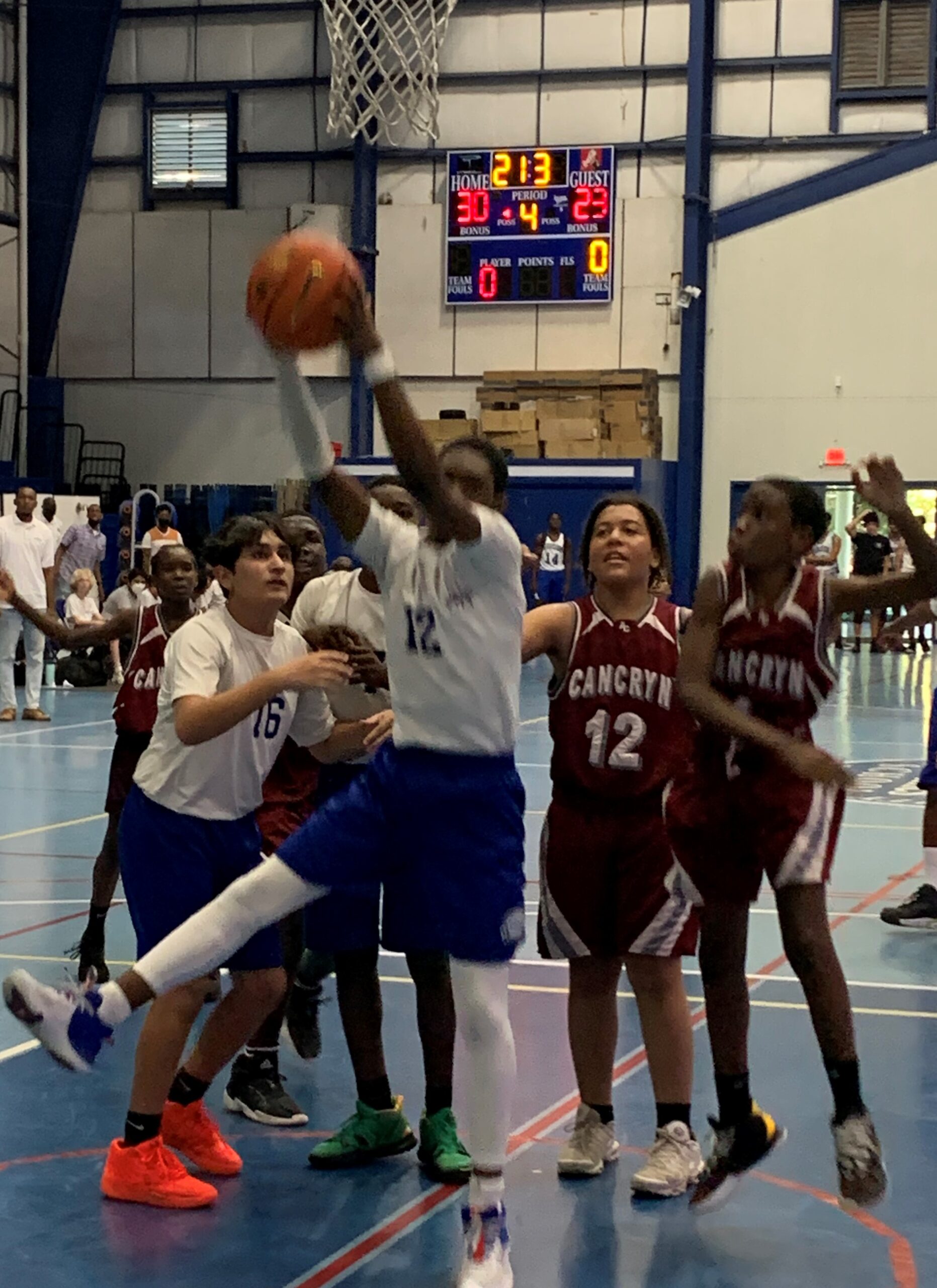 Varsity Boys Semi-Final Series – Game 3 – Antilles 62 – CAHS 61
Excitement filled the air of the MCM Center as Antilles School and the Charlotte Amalie High School varsity boys' basketball teams took the court for the deciding game of this series. The first two contests were one-possession games as CAHS won Game 1, 57-55. Antilles Hurricanes responded with a 36-33 win in the second match-up. The rubber match started with the home team jumping out to a 20-15 first-quarter lead. Things didn't get any better for the Hawks as they were outscored in the second frame 21-12, giving Antilles a seemingly comfortable 14 point lead going into halftime.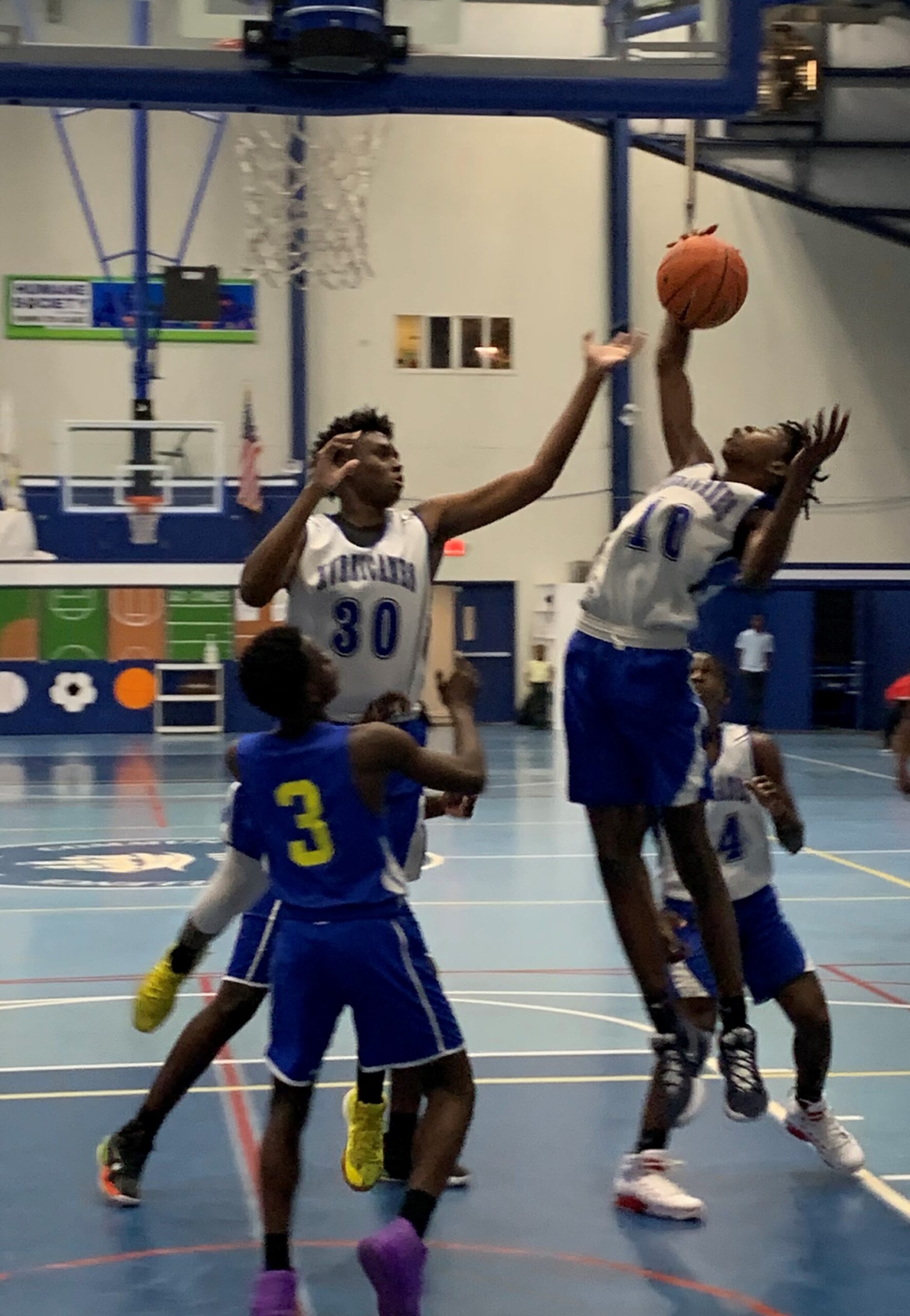 In the second half, the Chicken Hawks finally woke up and started to impose their will. The Hawks erased the 14-point advantage and took the lead late in the fourth quarter. Undeterred, the Hurricanes did not want to give this one away as they did in the first game of this series. The Canes came up with some big steals that Julian Lowenstein converted into points, giving them a one-point lead with under one minute to go in the contest. The Hurricane defense made that one-point advantage stick escaping with a 62-61 win.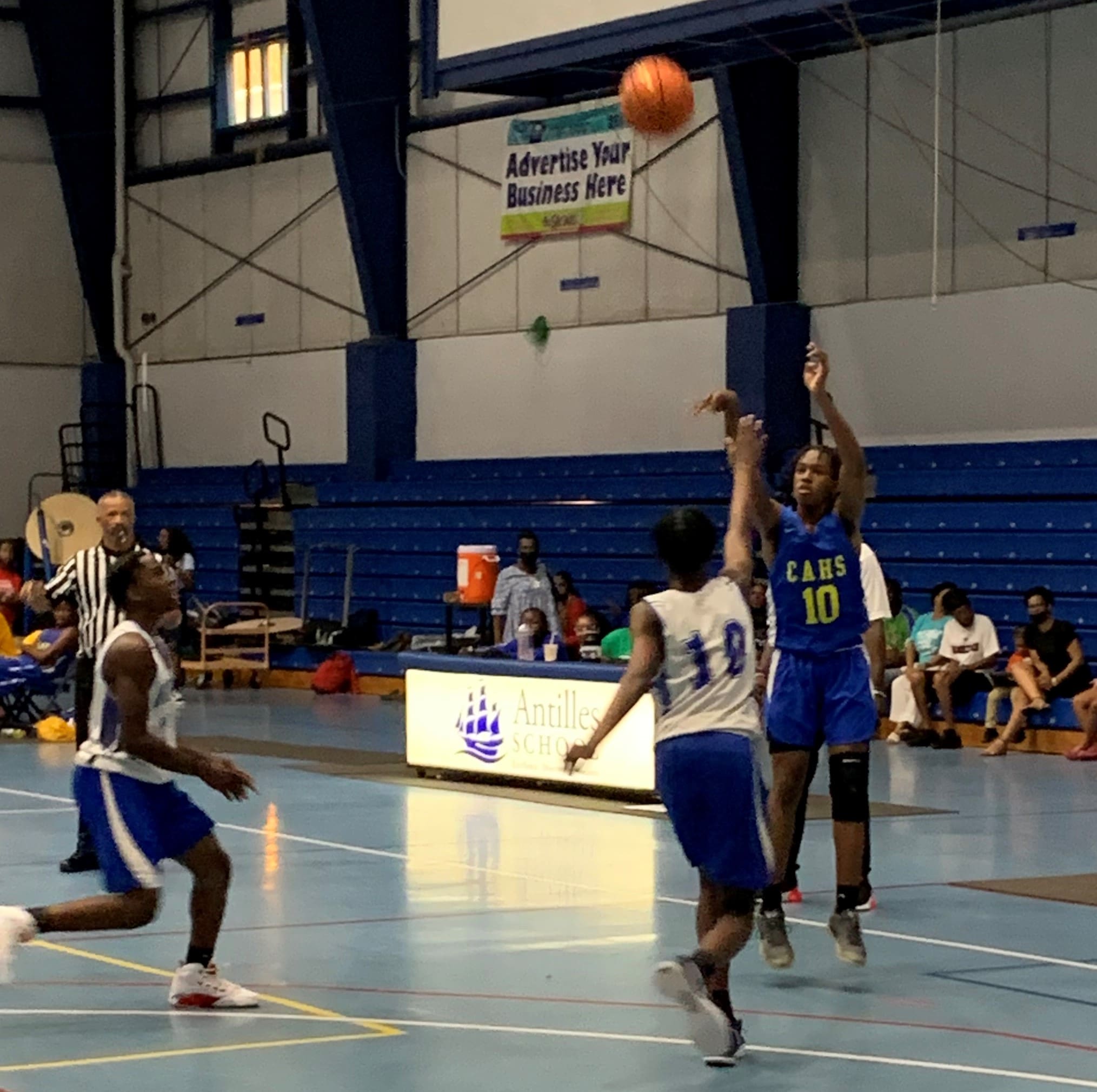 The win places the Antilles Hurricanes Varsity Boys Basketball Team in the championship series where the undefeated Ivanna Eudora Kean High School boys await. Game 1 is scheduled for Wednesday, April 6, 2022, at 5:15 p.m. in Rays Country (IEKHS Gym).