The 26th Annual Mango Melee will make its return to the St. George Village Botanical Garden in person on Sunday. Over the past two years, due to COVID-19, the event was forced to take a more virtual spin for guests to enjoy the beloved and delicious mango event.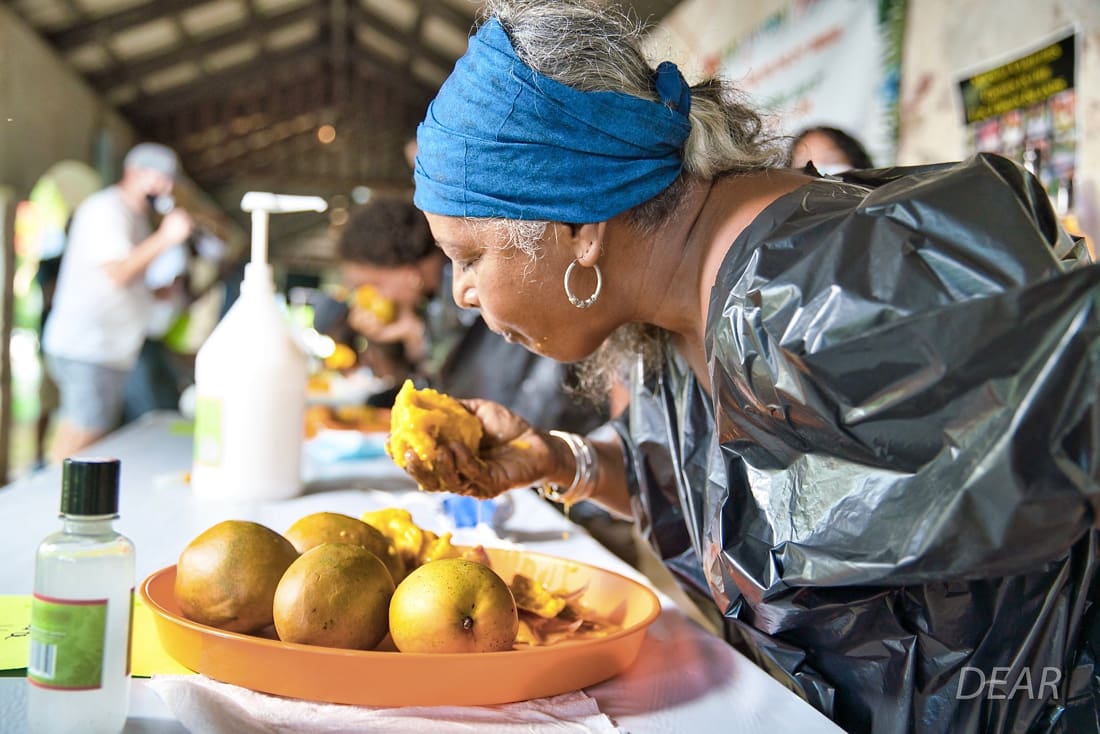 Also being celebrated at the event will be the 50th anniversary of the St. George Village Botanical Garden. "In celebration of our 50th Anniversary, we are adding a new twist to this year's event, "Sunset Reggae at Mango Melee," featuring the one and only DeZariel," said Director of Administration, Development, Marketing and Events Becca Mendelson Hughson.
Other events that guests can look forward to are the mango eating contest and the "mango dis mango dat cooking competition."
Other new features that guests can participate in will include an orchid planting workshop with the St. Croix Orchid Society, bonsai workshops with the St. Croix Bonsai Club, ingenious seed collecting with Ridge to Reef Farm, a blacksmith demonstration with Brian Louden, cooking with indigenous pants with "Yaadie St. Croix," a puppy kissing booth with STX AWC, the Children's Museum, arts and crafts with Together As One USVI, sea turtle workshops and games with Friends of the St. Croix East End Marine Park, and more.
There will also be a "Mango Melee Cruzan Rum Cool Out Lounge," as well as a beer and cocktail garden with Leatherback Brewing Company and Mutiny Island Vodka.
Performances will be carried out by the St. Croix Majorettes, The Guardians of Culture Mocko Jumbies, Stanley and the Ten Sleepless Knights, Ay Ay Cultural Dancers, Mercy Child, Gyasi Clarke, Naza Nile, and DJ Chef Chevy.
"We are excited to welcome everyone back to the St. George Village Botanical Garden for Mango Melee 2022. It is a special day that brings our community back together to celebrate fruit season," said Hughson.
Admission to the event will be $10 and free for children ten and under. The event starts at noon and will end at 5 p.m. Guests are invited to stay for the sunset. Reggae will begin right after and end at 7 p.m.
There will also be free WiFi throughout the garden, provided by VIYA.