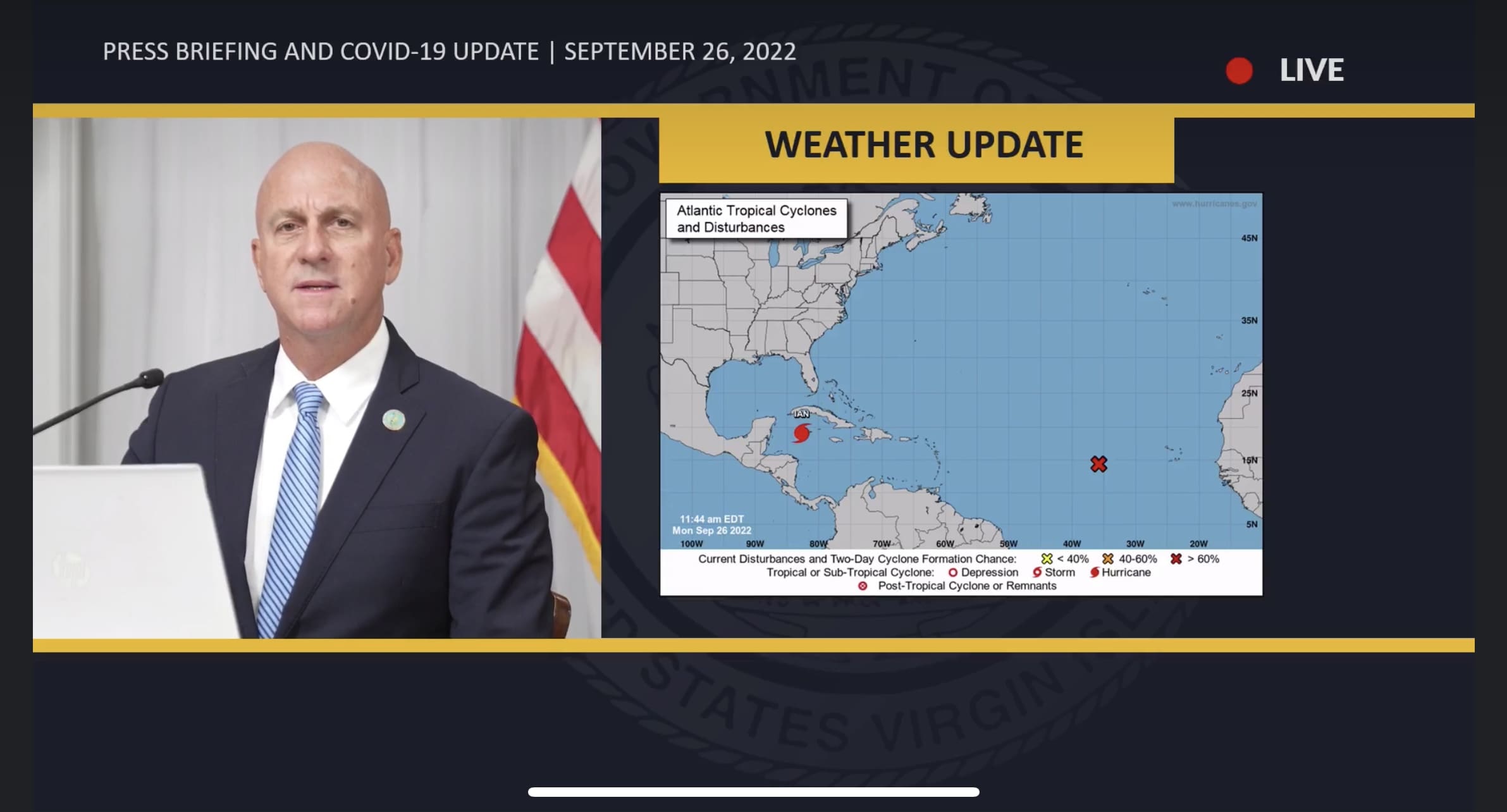 Though there's activity in the Atlantic, the two storms being tracked are not currently a threat to the territory, though one – a disturbance with a 70 percent chance of formation over the next 72 hours to five days – is still being closely monitored, according to officials.
According to V.I. Territorial Emergency Management Agency Director Daryl Jashen, shower and thunderstorm activities associated with the area of low pressure, which is located several hundred miles west of the Cape Verde Islands, is showing signs of organization and is expected to turn into a tropical storm before conditions become less favorable.
The system is expected to "meander" over the next day or two before moving slowly north, northwestward, Jashen said. He added that Ian, which is expected to become a strong hurricane Tuesday when it's near western Cuba, is forecast to head toward the west coast of Florida late Tuesday into Wednesday. No impact to the territory is expected, Jashen said.
Meanwhile, VITEMA is preparing for the Great Shakeout earthquake drill, scheduled for 10:20 a.m. on Oct. 20, and Jashen said 3,000 participants have already signed up. The goal is to beat last year's record of 10,000 between all islands, he added. A test of the tsunami warning system will also be conducted the same day, with alert messages and tones being sent to the territory's 44 tsunami siren sites.
In other news, Assistant Health Commissioner Reuben Molloy said active COVID-19 cases are at 73, with 49 on St. Croix, 23 on St. Thomas, and one on St. John, with eight hospitalizations territorywide. There are also no confirmed cases of monkeypox locally, with all 13 samples being sent in for analysis coming back negative, Molloy said.