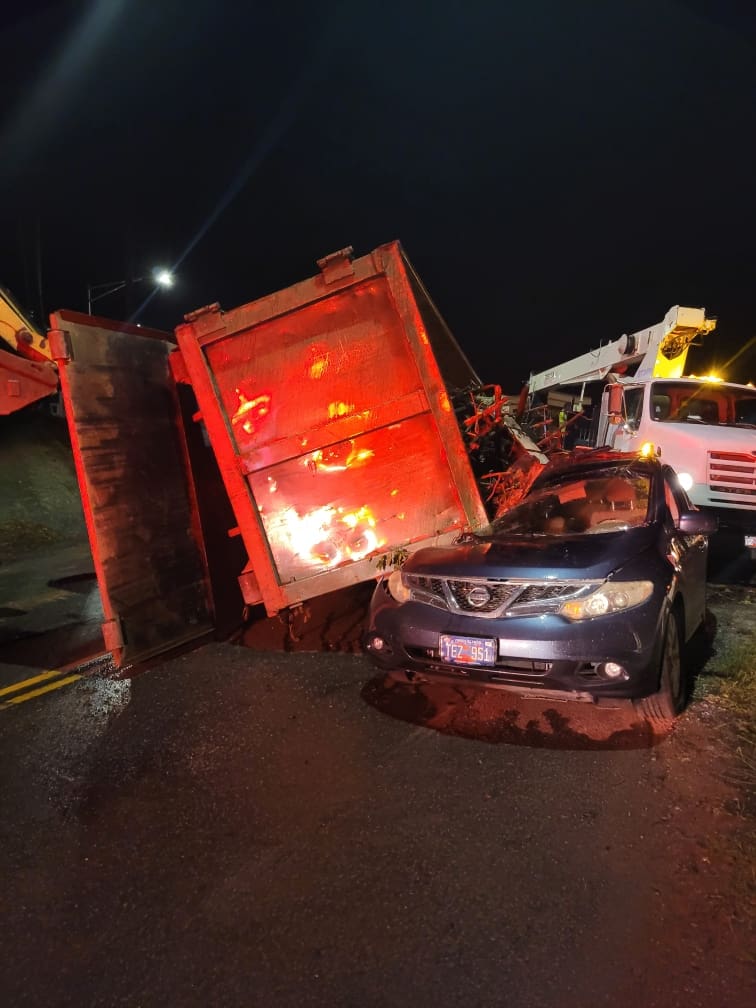 A two-vehicle collision occurred on St. Thomas Monday evening involving an SUV and a truck carrying a garbage bin filled with dirt, injuring both drivers, the V.I. Police Department reported.
The 911 Call Center received a call around 6:17 p.m. reporting a two-vehicle collision on Turpentine Run Road near the Nadir basketball court. A preliminary investigation by VIPD revealed that a truck transporting a roll-on/off garbage bin filled with dirt fell over on its right side onto an SUV.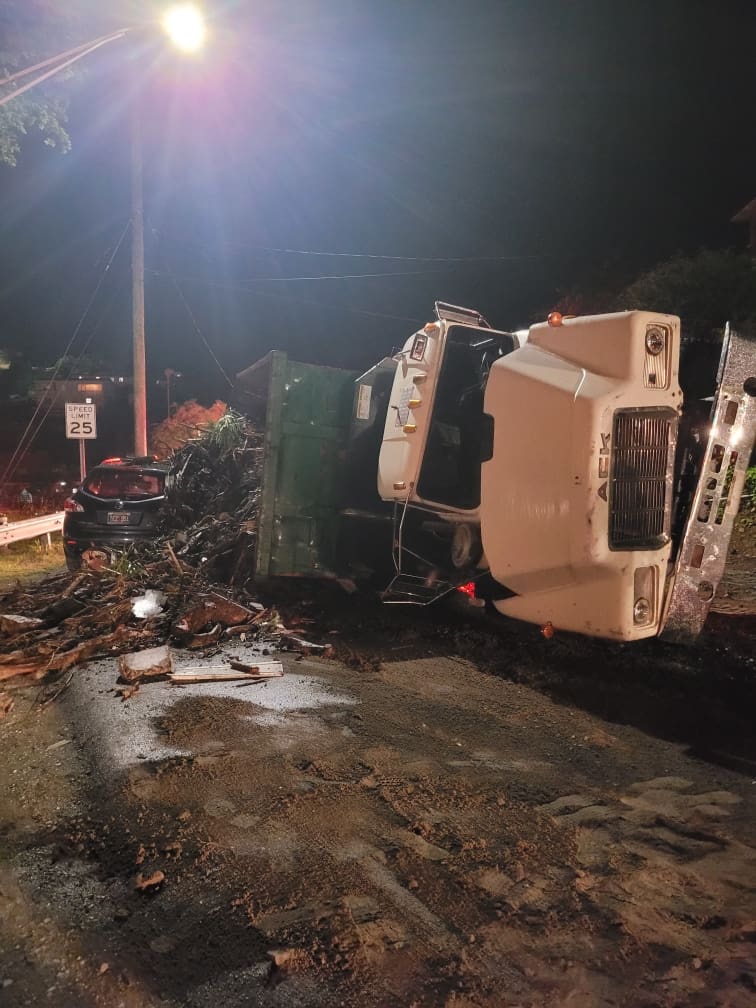 The SUV driver and passenger were both transported to the Roy Lester Schneider Hospital via ambulance to be treated. Both drivers sustained minor injuries.
The VIPD Motor Carrier Safety Unit is currently investigating this collision, police said.