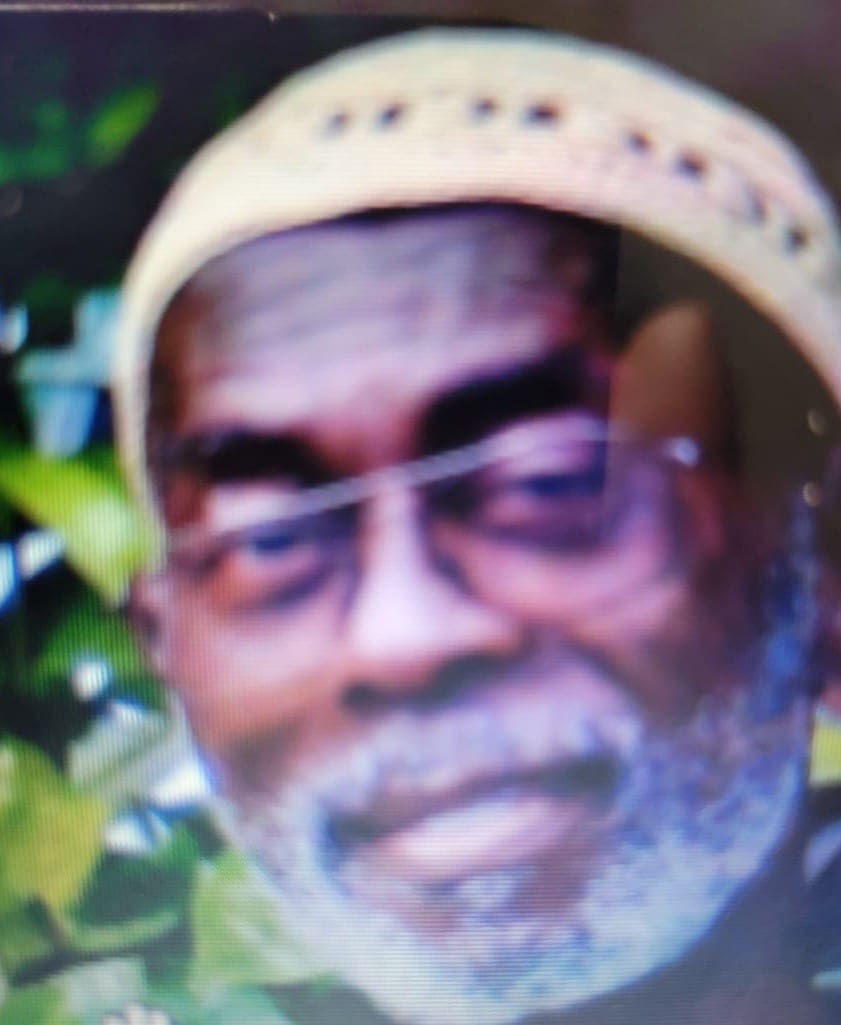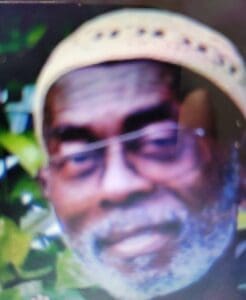 Randolph R. Turnbull died on Aug. 30.
He is survived by his wife, June Turnbull; daughters: Yvonne 'Dolly' Turnbull, Sofia 'Teri' Turnbull and Shaloom Turnbull-Lang; sons: Danie Turnbull, Randolph R. Turnbull II, Sanga Turnbull, Randolph R. Turnbull III and James 'Rodney' Abraham; stepson, Jeffery Jacobs; son-in-law, Ulric Lang; granddaughters: Dannisha Turnbull, Maia Campbell Mariah Campbell, Li Turnbull Kimora Lang, Simone Turnbull, Rodneka S. Abraham, Christina Gordon and Janell D. Abraham-Harraway; and grandsons: Giovanni R. Turnbull, Jackson Turnbull, Kaori Lang James R. Abraham Jr. and Delvon J. Abraham.
He is also survived by great-granddaughters: Seriniti Turnbull Amiya King, Leah N. Abraham, Te'Vionna A. Cooper, Maya Abraham, Kali Abraham and Kimora Abraham; great-grandsons: Amari J. Abraham, Noah B. Abraham, Ramaj Cooper and Josiah J. Harraway; brothers: Recoldo Turnbull, Elroy Turnbull (Texas), Cecil Turnbull, Ezekiel Turnbull, Cedric Turnbull, Raphael Turnbull and Reginald Turnbull; and sisters: Maurita Turnbull-Kupoluyi, Francelia Turnbull-Yearwood, Cecelia Turnbull-Cline, Nidia Turnbull, Rosetta Turnbull-John Lewis, Floresia Turnbull-Blyden and Eurina Turnbull-Simon.
Other survivors include sisters-in-law: Ophema Turnbull, Cecelia Turnbull, Rosa Turnbull, Sharon Turnbull, Anelta Hodge-Turnbull, Sonia Chalwell-Turnbull, Ermine Monsanto-Turnbull, Celina Hodge, Guiter Hodg and Stephanie Codoze; brothers-in-law: Daniel 'Pops' Cline, Emmanuel John Lewis, Gregson Simon Sr., Neal George and Etienne George; more than 163 nieces and nephews; aunts: Marion Malone Smith and Esmie Rabsattv; uncle, Walter Malone; special friends: Vern Cooper, Ira Todman, the VI Taxi Association, Kelly Taxi, Bernice Turnbull, St. Clair Ham and Lynette George; and other relatives and friends too numerous to mention.
The first viewing will be held from 4-6 p.m., Friday, Oct. 14, at Turnbull's Funeral Home. The second viewing will take place at 9 a.m. followed by a funeral service at 10 a.m., Friday, Oct. 15, at Trinity Methodist Church. Interment will be at Eastern Cemetery.