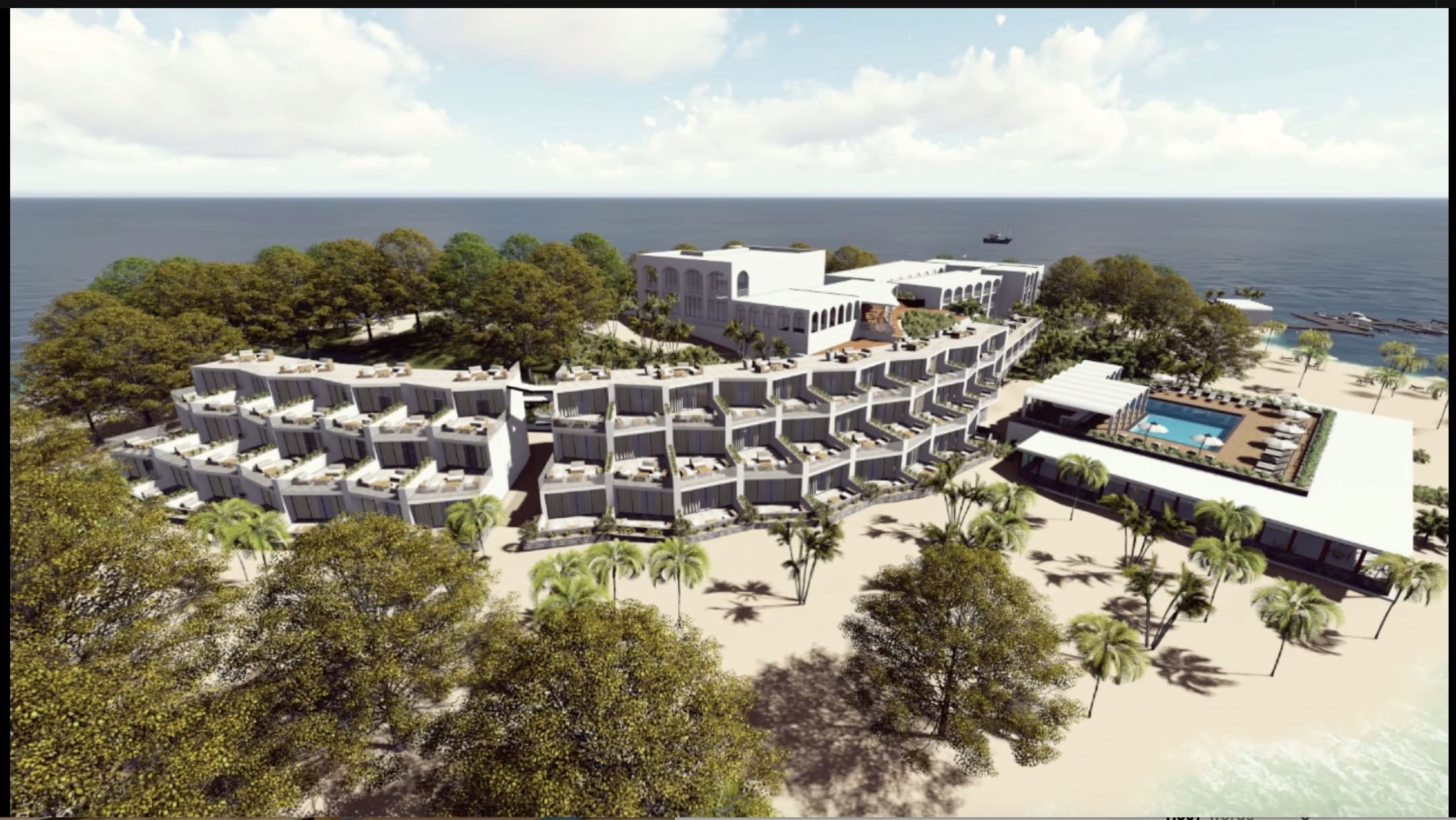 The hotel in Christiansted harbor could see a $40 million reimagining if the Legislature approves a lease agreement with developers discussed Tuesday.
Generations of Crucians and visitors have limed at Hotel On The Cay and the proposed new developers planned to build on that history with a stylish, mid-century modern update, said Christopher Pardo, managing member of Christiansted Harbor Resort Hotel and Marina, LLC.
Pardo and company have taken a similar approach to redevelop other St. Croix properties that had lost luster.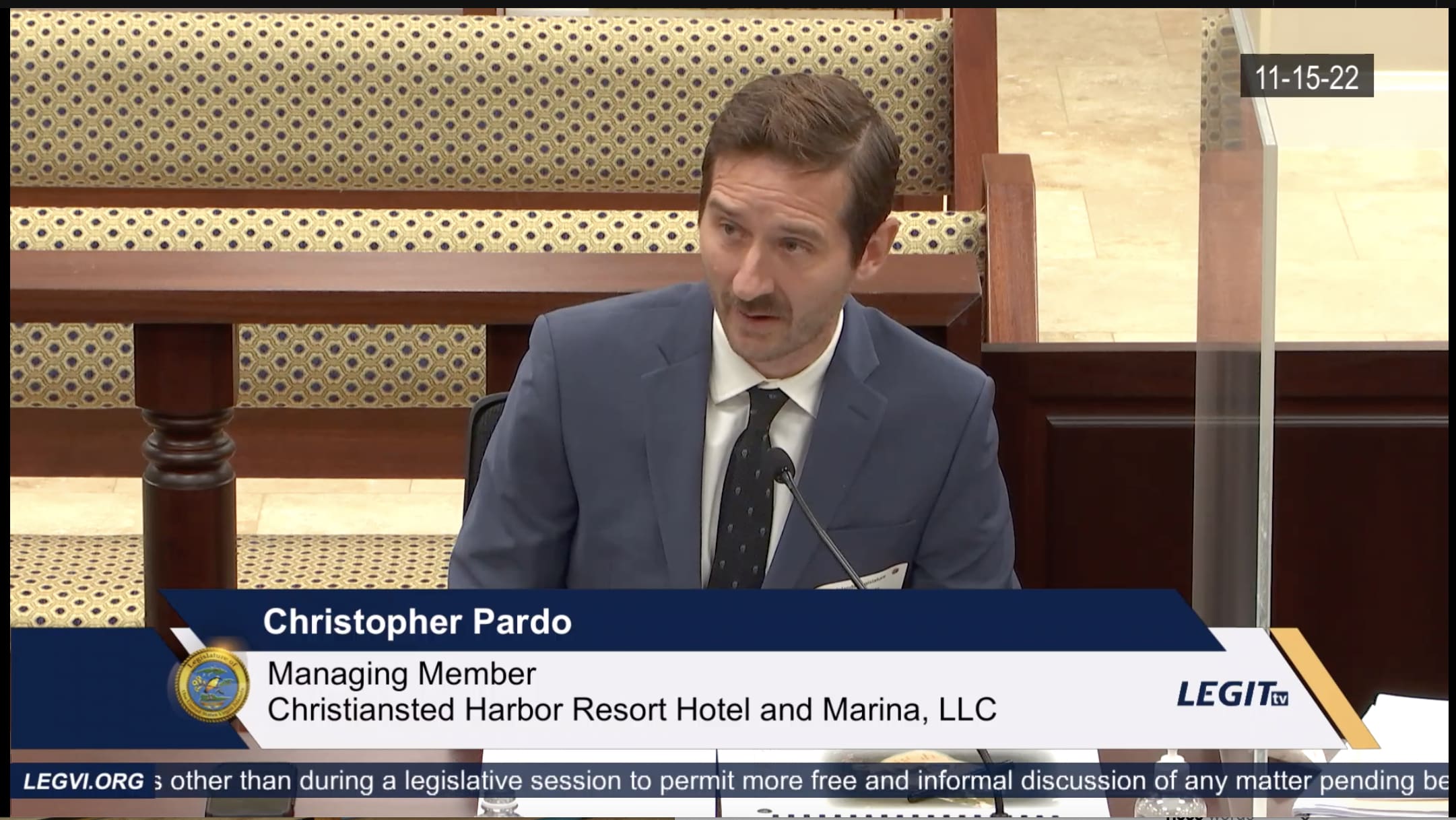 At a Senate hearing Tuesday, both Sen. Franklin Johnson and Sen. Marvin Blyden praised Pardo's work redeveloping The Waves At Cane Bay and the King Christian Hotel, putting new flair on the traditional flavor. Sen. Novelle Francis wanted to know if locals could get a discount. (They can.)
Pardo, who splits his time between Houston and St. Croix, said he planned to expand ferry service to the harbor cay and revitalize the traditional events and feasts at the hotel.
"Since I came here 29 years ago for the first time, I've always had my eye on that island. So it's exciting to be the one who is ushering it into being something new," he said. "I'm really excited to bring this to fruition."
The proposed 60-year lease — with three 10-year options for extension — took more than a year to negotiate with Gov. Albert Bryan Jr.'s office. Attorney Joel Holt, who is helping represent Pardo's team, said it may be the most thorough lease agreement in Virgin Islands history. Holt said as a longtime Christiansted resident impressed with Pardo's track record, he was working on the project for free.
Pardo isn't just a developer, Holt said, but an avid designer.
The Protestant Cay development would add 60 new hotel suites to the property's existing 50 rooms. All 18 current hotel employees would be retained, as the property would remain open throughout construction. The lease calls for at least $25 million in investment but Pardo thought it would be closer to $40 million, he said.
Pardo predicted the hotel would generate the V.I. government $72 million in hotel tax revenue alone over the course of the lease.
If the Senate approves the lease, work would start immediately, he said.
The existing hotel would undergo a full gut renovation as developers add an indoor/outdoor beach restaurant, pool bar, beach bar, a dinner-only full-service restaurant overlooking the harbor, an events venue, water sport rentals, ballroom, and a 40-person meeting space. Most construction, however, would take place on the far side of the cay, meaning the view from town would hardly change.
"In addition we will be enhancing the landscaping, expanding the marina, installing sustainable technologies and improving the beachgoers' facilities," Pardo said. "Our vision is to restore and expand the facilities and create a world-class resort for the benefit of locals and visitors alike. The redevelopment will include enhancing the public beach and introducing amenities that will add to the offerings and experiences available on island."
But it won't be easy, he said.
Protestant Cay is home to at least two endangered species — the St. Croix ground lizard and an agave. There's also a historic burial ground on the property. The developers had to hammer out an agreement with the cay's 333 timeshare owners, too. Each will be allowed to retain their share of ownership but not sell or rent out the units, Pardo said.
Pardo's team is made up of lifelong friends dedicated to a concept to "develop good," he said. "This means creating projects that not only are financially successful but that add to the urban fabric of a community, creating a better place to work, live and enjoy. We have found that by making these concentrated developments, it spurs additional growth and restoration around us."
Senators at the Committee of the Whole meeting on St. Croix hoped the project would improve airlift to the island.
Pardo thought it would as word spread about quality development in the area. Between the King Christian Hotel and The Waves, Pardo's existing St. Croix company, Neighborhood Establishment, employs 140 people, he said. The Protestant Cay hotel would add another 110 local workers.
"Our team is our family and this redevelopment will continue to create the opportunity for continued job growth," he said.