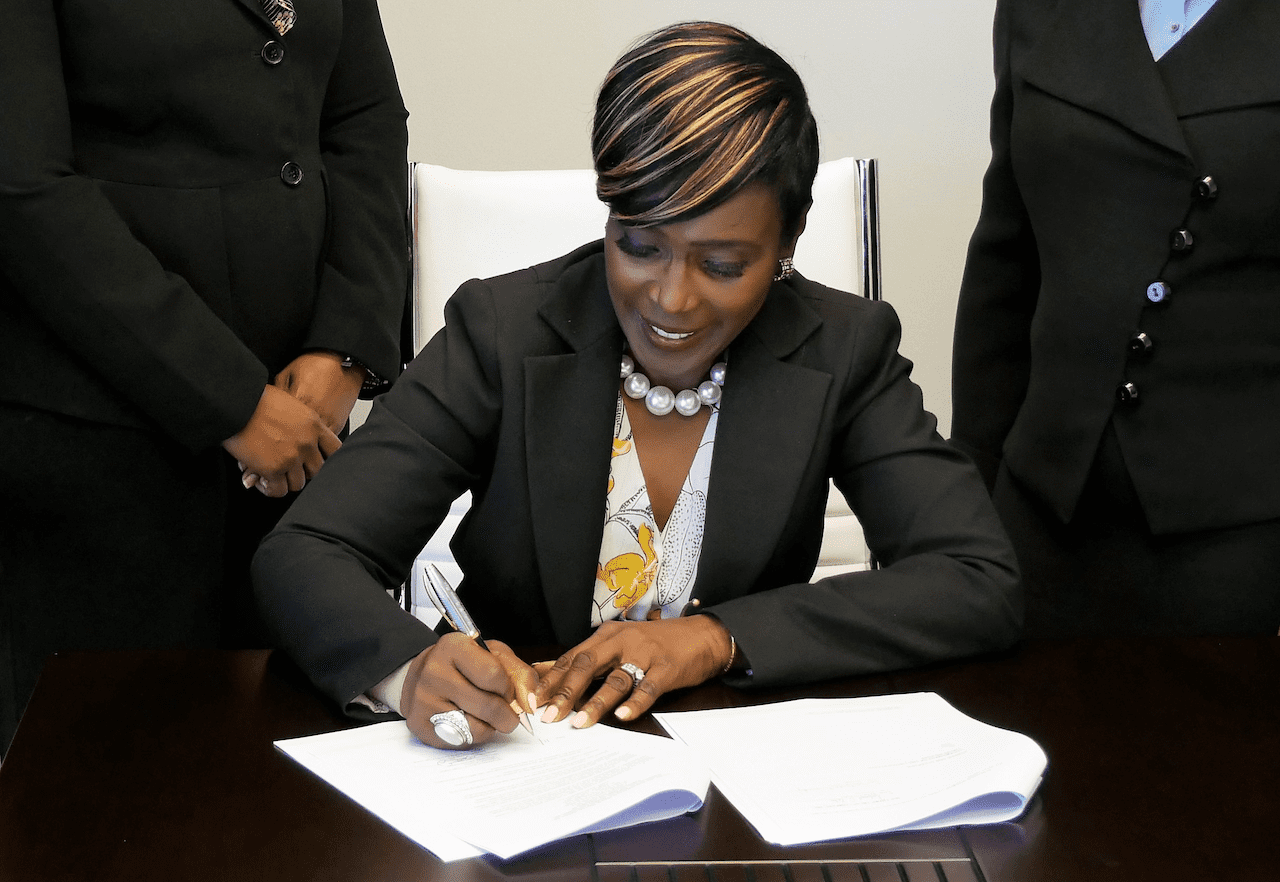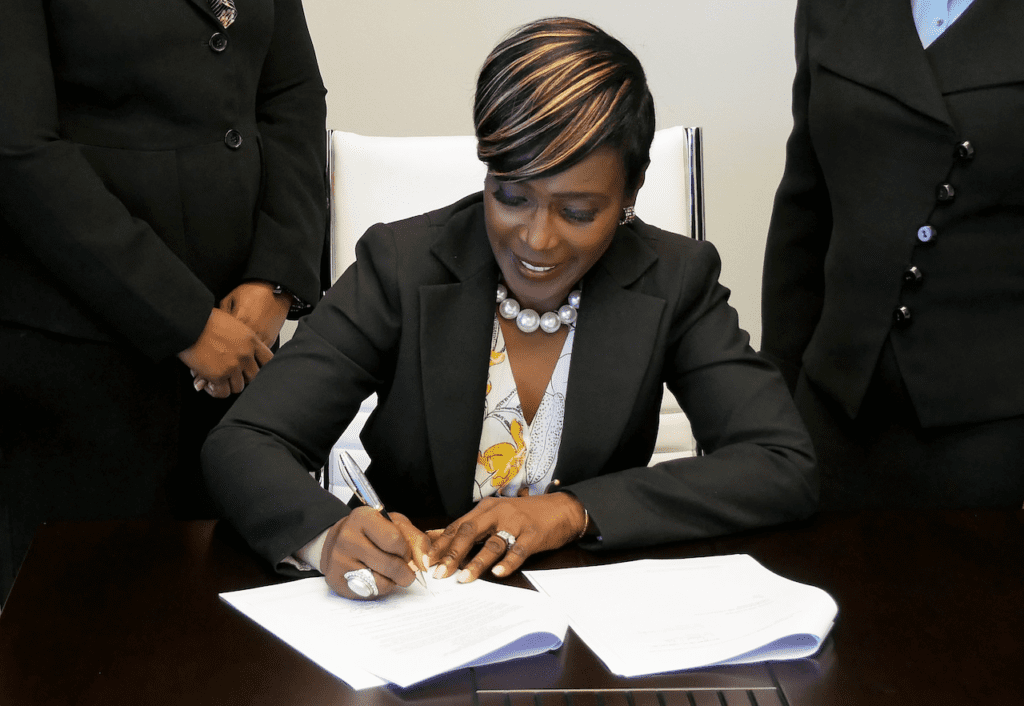 The V.I. government has settled its civil suit against the estate of Jeffrey Epstein for $105 million, Attorney General Denise George announced Wednesday. It is believed to be the largest monetary settlement in the history of the territory, the Justice Department said.
The deal ends nearly three years of litigation that began after Epstein's suicide in August 2019 in a New York City jail cell where he was being held on federal sex trafficking charges. At the time of his death, his U.S. Virgin Islands estate was valued at more than $577 million but had dwindled to just shy of $241 million as of the last accounting on Feb. 1, 2021, according to court documents.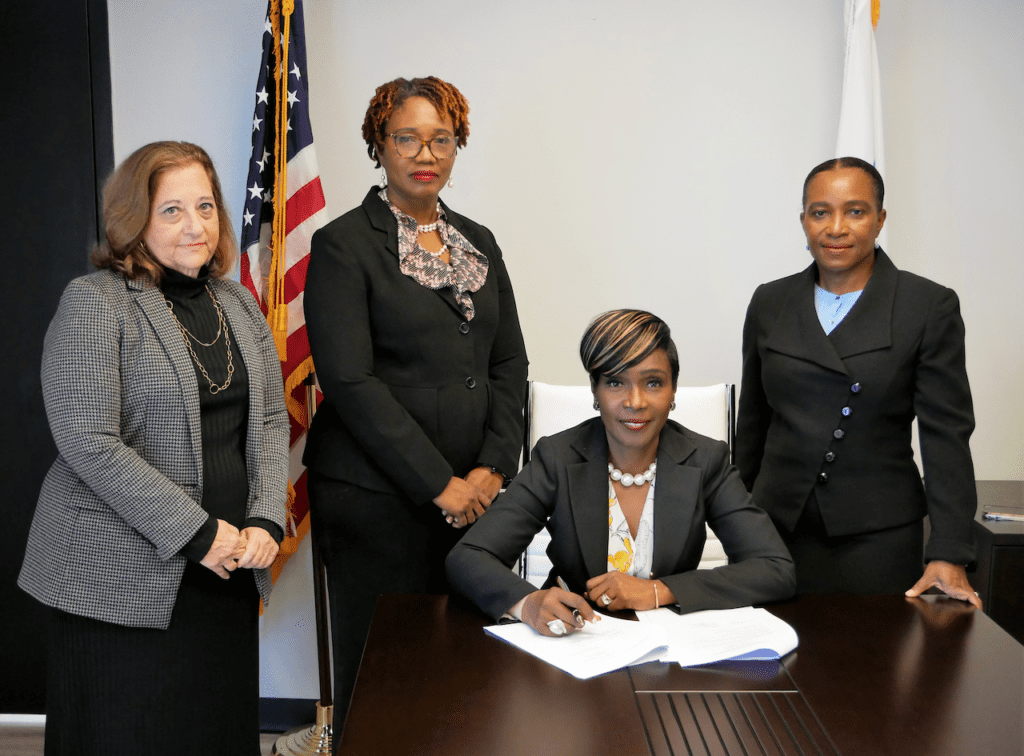 The settlement was announced just hours after George filed a 76-page second amended complaint in V.I. Superior Court that laid out in much greater detail the alleged involvement of the estate's co-executors in Epstein's criminal enterprise.
That enterprise trafficked girls and young women, and defrauded the V.I. government of $80 million in tax benefits that were obtained by deceiving the territory's Economic Development Authority about the true nature of Epstein's Southern Trust Company in Red Hook on St. Thomas, the attorney general said.
Epstein claimed at a public hearing before the Economic Development Commission in November 2012 that the company provided cutting-edge consulting services in "biomedical and financial informatics," and in 2013 was granted a 10-year package of lucrative economic incentives. However, Southern Trust did not appear to have had any clients, performed no visible informatics services, and held no investments for others, according to the complaint.
"Instead, its employees performed tasks related to any number of other Epstein-owned companies or properties, such as Little St. James," and two of them were not residents of the U.S. Virgin Islands, despite being reported as such, the complaint stated.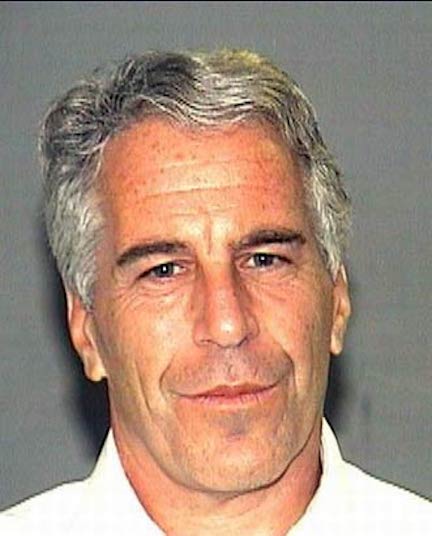 Under the settlement, the estate will repay those tax benefits, and pay the V.I. government half of the proceeds from the sale of Little St. James, the island off St. Thomas that was Epstein's primary residence and where many of his crimes occurred.
The estate also will pay $450,000 to remediate environmental damage around neighboring Great St. James island, which Epstein also owned and where he razed the remains of centuries-old historical structures of enslaved workers to make room for his development, George said.
The estate will sell both islands to independent third parties to fund the settlement, will wind down its business operations in the U.S. Virgin Islands, and provide documents to assist the government's ongoing investigations, according to the release. Whether there will be criminal charges was unclear Wednesday. Epstein's onetime girlfriend, Ghislaine Maxwell, is currently serving 20 years in prison after her conviction on child sex trafficking charges in June for her role in his scheme.
"This settlement restores the faith of the People of the Virgin Islands that its laws will be enforced, without fear or favor, against those who break them. We are sending a clear message that the Virgin Islands will not serve as a haven for human trafficking," George said in the release announcing the settlement.
George brought civil enforcement claims against the Epstein estate in January 2020 under the territory's Criminally Influenced and Corrupt Organizations Act, or CICO, the USVI's Racketeer Influenced and Corrupt Organizations Act analog. "CICO and the Virgin Islands Uniform Prevention of and Remedies for Human Trafficking Act's prohibitions of sex trafficking and sexual servitude are among the strongest in the United States," the release stated.
The government alleged the co-defendants conspired with Epstein, a convicted sex offender and wealthy financier, in carrying out an expansive criminal enterprise, the "Epstein Enterprise," through which dozens of young women and children were trafficked, raped, sexually assaulted, and held captive at Little St. James, the attorney general's office said.
"Participants in the Epstein Enterprise used deception, fraud, and coercion to entice and lure vulnerable girls and young women into human sex trafficking with promises to help them and their families pay for school, health care, or other financial needs. Epstein, along with other associates, used property and companies in the Virgin Islands to carry out and conceal his scheme," the release stated.
Defendants in the case included the estate's co-executors, Darren K. Indyke and Richard D. Kahn, the 1953 Trust they administered, the Southern Trust Company based in Red Hook, and eight other Virgin Islands limited liability companies established by Epstein. During the nearly three years of litigation they vigorously denied any wrongdoing.
Under the settlement terms, proceeds from the sale of Little St. James will go to a trust created by the V.I. government to fund "projects, services, counseling programs, organizations and activities that help Virgin Islands residents or inhabitants who are victims of sexual assault, human trafficking, sexual misconduct, and child sexual abuse," the release stated.
In addition, a portion of the money will be placed in a special fund for costs and expenses of the Justice Department's operations, investigations and prosecution of crimes, civil enforcement of violations of Virgin Islands law, and any other matter under the jurisdiction of the attorney general.
Some 150 women who were victims of Epstein's scheme were awarded nearly $125 million earlier this year, satisfying all of the claims under the compensation program, said George. She praised the victims for their bravery in assisting the government with the investigation.
"At the very start of the case, I was so honored to have met with three very courageous young women who were trafficked and sexually exploited on Little St. James by Jeffrey Epstein, in my St. Thomas office, where I listened to their chilling and horrific experiences at the hands of Epstein and his associates," said George.
According to court documents, that included forced labor, sexual servitude to Epstein and his acquaintances, forced marriages of American victims to foreign victims to avoid their deportation that were facilitated by Indyke and Kahn, threats of harm if they did not comply with demands, and even being hunted down when they tried to escape from Little St. James.
According to Wednesday's second amended complaint, a "15-year-old victim was forced into sexual acts with Epstein and others and then attempted to escape by swimming off the Little St. James Island. Epstein and others organized a search party that located her and kept her captive by, among other things, confiscating her passport."
Another victim, who was first engaged to provide massages to Epstein, "was then forced to perform sexual acts at Little St. James … When she attempted to escape the 'private island,' Epstein and a search party found her, returned her to his house, and suggested physical restraint or harm if she failed to cooperate," according to the complaint.
Yet another victim was flown by Epstein and his associates to New York or Palm Beach and then to the Virgin Islands dozens of times from 2004, when she was age 20, to 2017, the complaint stated. She was repeatedly abused by Epstein, was pressed to have sex with his business colleagues, it said, and eventually was forced into an arranged marriage.
"Our work has been inspired, humbled, and fortified by the strength and courage of all of those who survived Epstein's abuse. I am grateful to Epstein's survivors and their attorneys for their cooperation throughout the investigation," George said in Wednesday's announcement.
"We owe it to those who were so profoundly hurt to make changes that will help avoid the next set of victims. Through this settlement, and with their help, we will turn millions of dollars towards education, victim advocacy and support, and law enforcement."
George also acknowledged her team of attorneys for their dedicated work in what the Justice Department said is believed to be the largest monetary settlement in the history of the U.S. Virgin Islands. They include Chief Deputy Attorney General Carol Thomas-Jacobs, Civil Division Chief Attorney Ariel Smith, Solicitor General Pamela Tepper and the law firm of Motley Rice, she said.