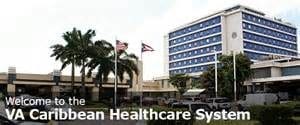 In collaboration with the V.I. Office of Veterans Affairs, the Veterans Administration Caribbean Healthcare System will conduct vaccination clinics and an in-person town hall for veterans residing within the Virgin Islands.
Vaccination clinics will take place as follows:
St. Thomas at the SFC Leonard B. Francis Readiness Center (Armory),
Noon to 3 p.m., Monday, Dec. 5
9 a.m. to 3 p.m., Tuesday, Dec. 6
St. Croix at the American Legion Post No. 85, Christiansted
9 a.m. to 3 p.m., Thursday, Dec. 8
9 a.m. to noon, Friday, Dec. 9
Veterans, their dependents, and the veterans' caregivers, if applicable, are eligible to receive the vaccination booster. While walk-ins are welcomed, veterans are encouraged to contact the VA Community-Based Outpatient Clinic in their island district to make an appointment.
In addition to the vaccination clinics scheduled throughout the territory, there will also be an in-person Veterans' Town Hall focusing on the PACT Act. This landmark legislation could positively impact millions of veterans, their families and their survivors due to it being the most significant expansion of veteran health care and benefits in decades.
The town hall will take place on St. Croix at the American Legion Post No. 85, Christiansted, from 6 pm – 8 pm on Wednesday, Dec. 7. All veterans are welcome to attend as well as all veteran service organizations.
Veterans can continue getting up-to-date information on the Office of Veterans Affairs website at www.veterans.vi.gov by calling the office at 774-8387 or by texting the word VIVets (no spaces) to 888-652-8387.