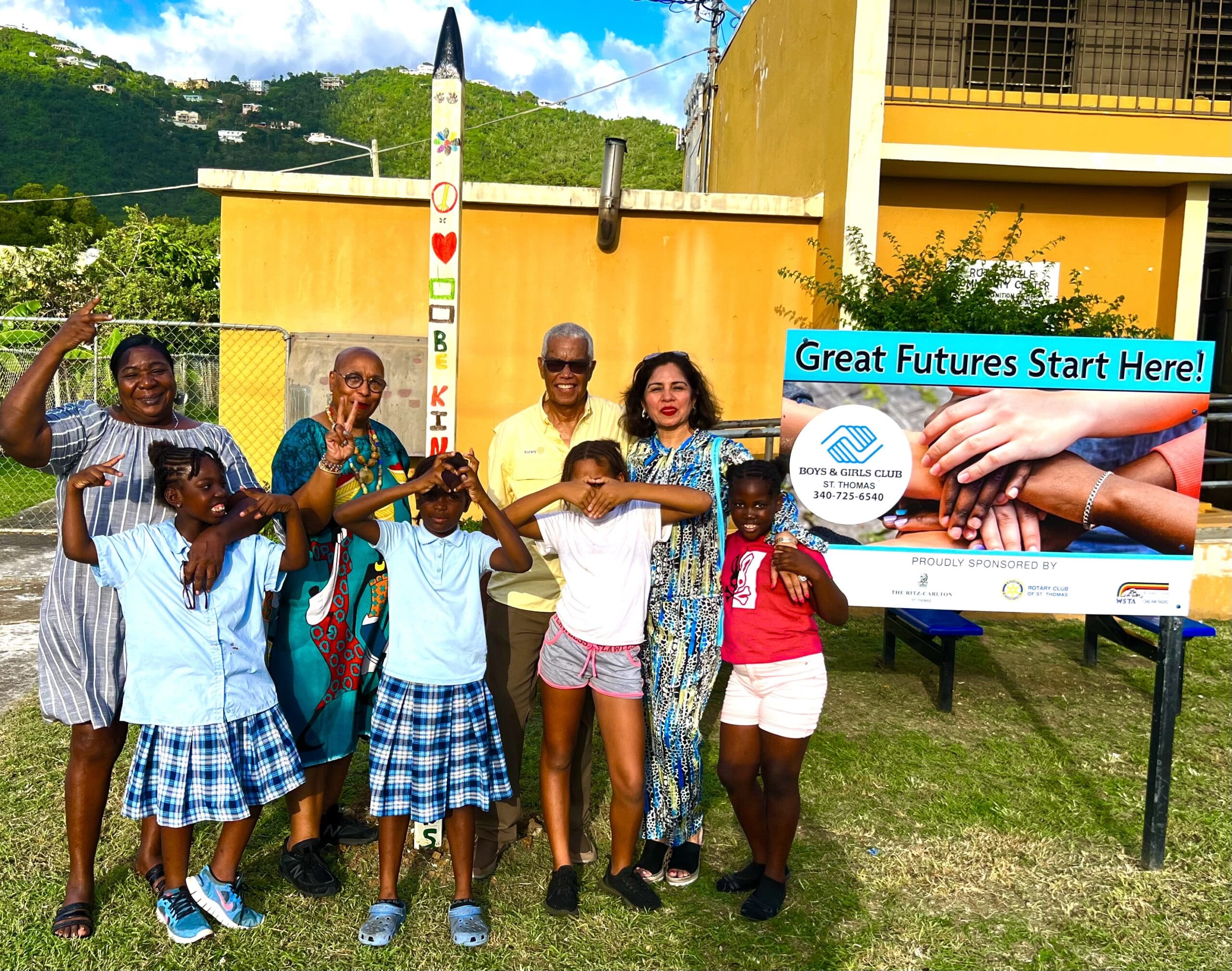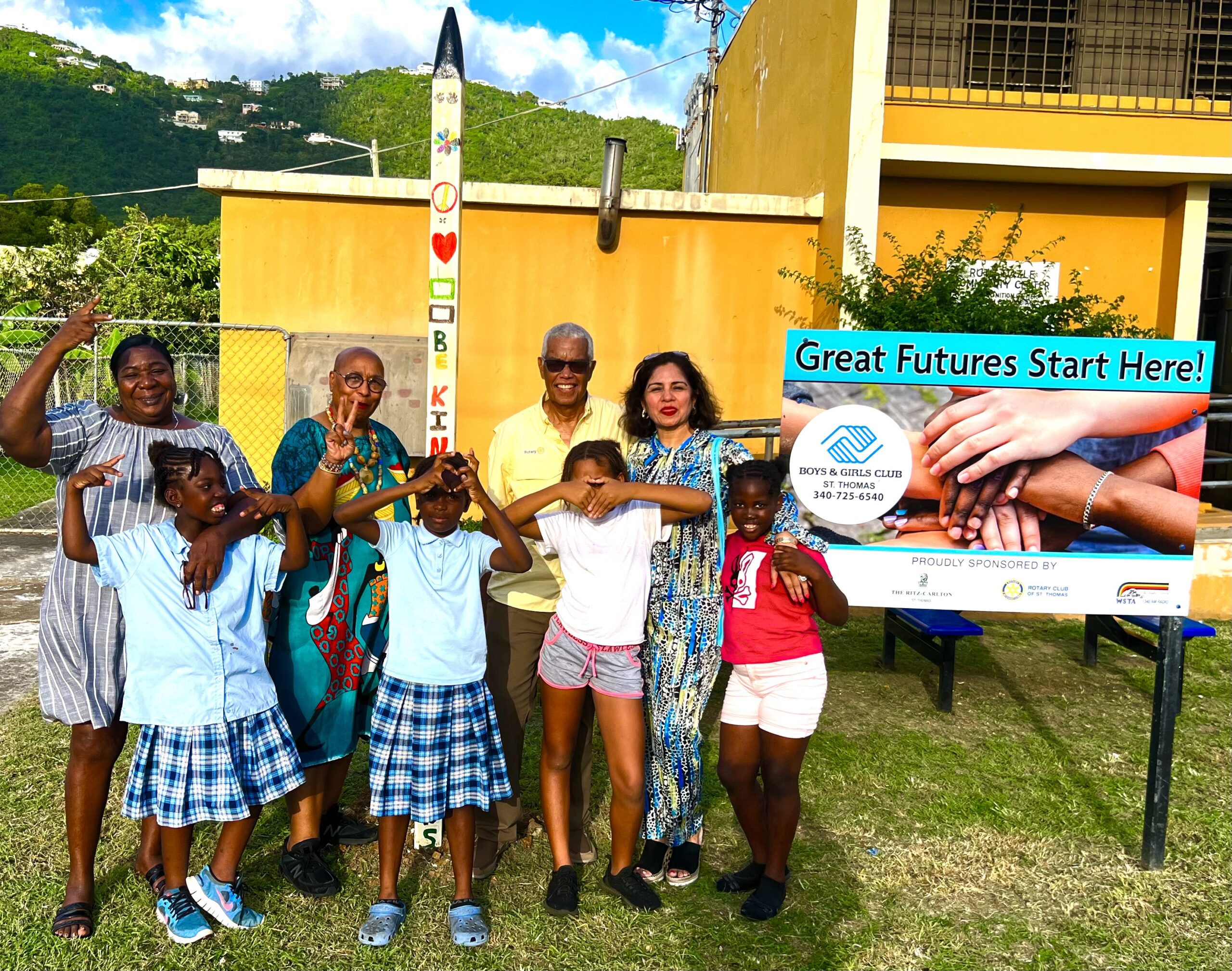 The Rotary Club of St. Thomas has planted its first peace pole at the Boys and Girls Club at the Oswald Harris Court housing community on St. Thomas. The pole was designed and painted by Boys and Girls Club members ages 4 to 10, according to member Kelecia Francis.
RCSTT President Aparna Nagpal welcomed those in attendance at the planting on Nov. 29 by pointing out that "peace begins from within you" and "if you are at peace, you will be able to spread peace."
Club member Roderique Leslie said peace to him "represents individuals and nations working together and reaching an understanding to achieve peace."
RCSTT Past President Anna Paiewonsky told of the Rotary International Global Grant that the organization is implementing together with Rotary Clubs in the British Virgin Islands. The project, entitled "Building Peace Through Service," seeks to improve communication as an approach to alternative dispute resolution.
An objective of the program is to reduce violence in the local community. In addition, training tools will help to foster positive, non-judgmental, compassionate ways to communicate in order to resolve issues, conflicts, disagreements or everyday problems, according to a press release announcing the project.
The project seeks interested persons who want this training to spread the lessons throughout the community, it said. The next training sessions will start in January 2023. They are free and all are welcome, the release stated.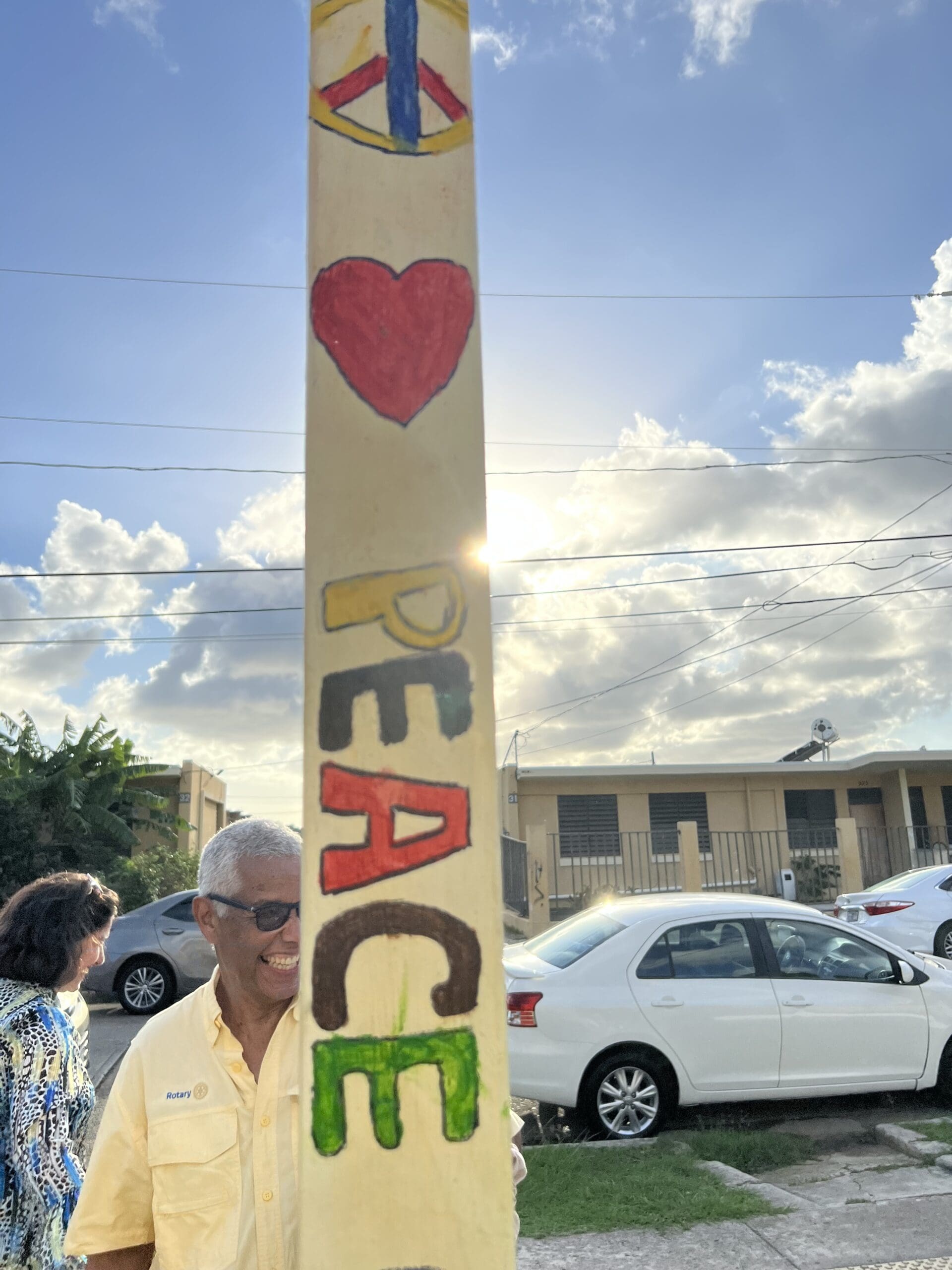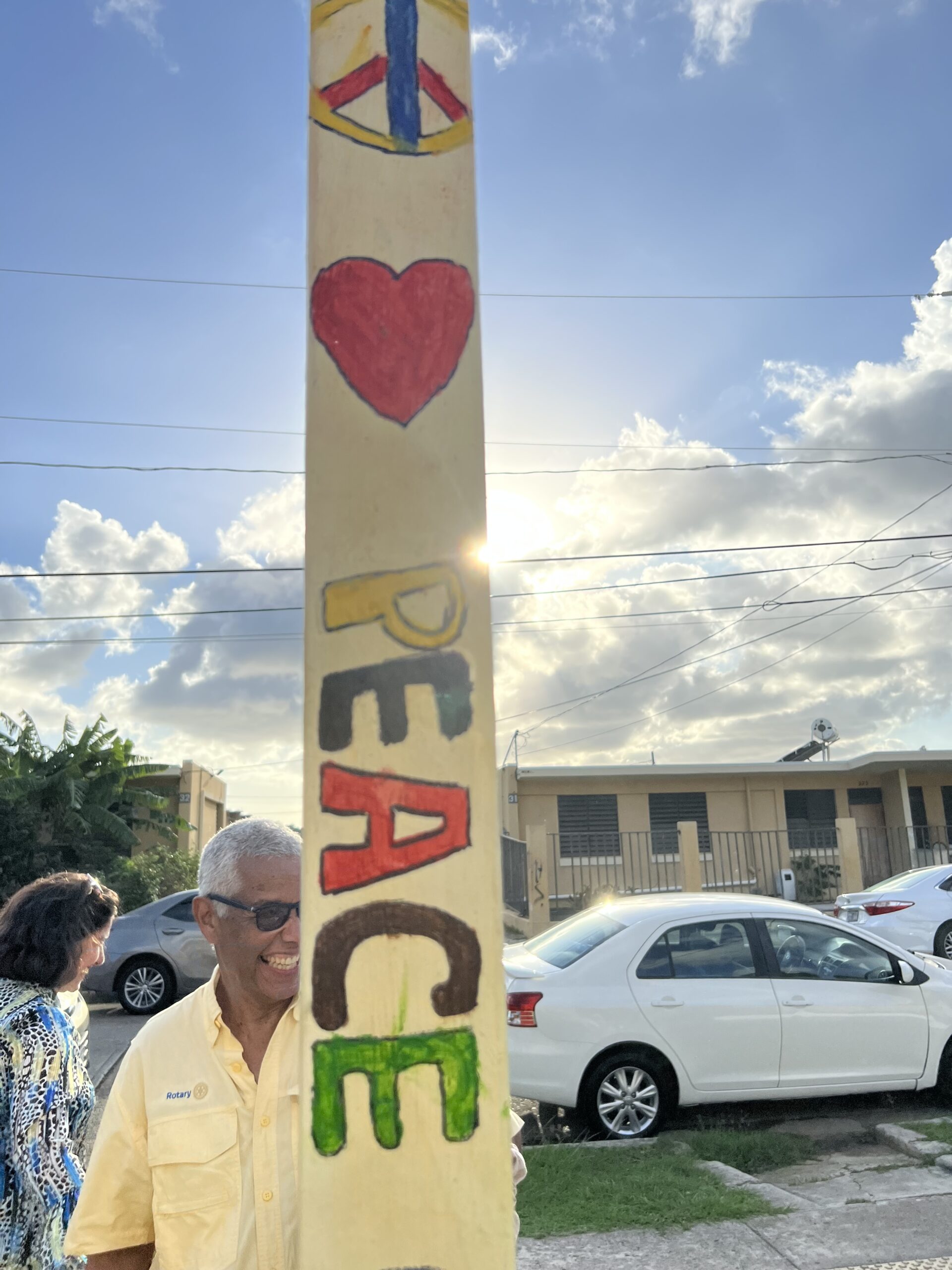 RCSTT Past President Ben Kraft shared the history of peace poles. He said that Masahisa Goi of Japan in 1955 envisioned peace poles as a symbol of peace throughout the world. There are currently 250,000 around the world in almost 200 countries. RCSTT plans to plant other peace poles across St. Thomas and St. John, and this is the first. They will be located at other housing communities, schools and public places, the release stated. The hope is that seeing a peace pole will be a reminder that peace is achievable, it said.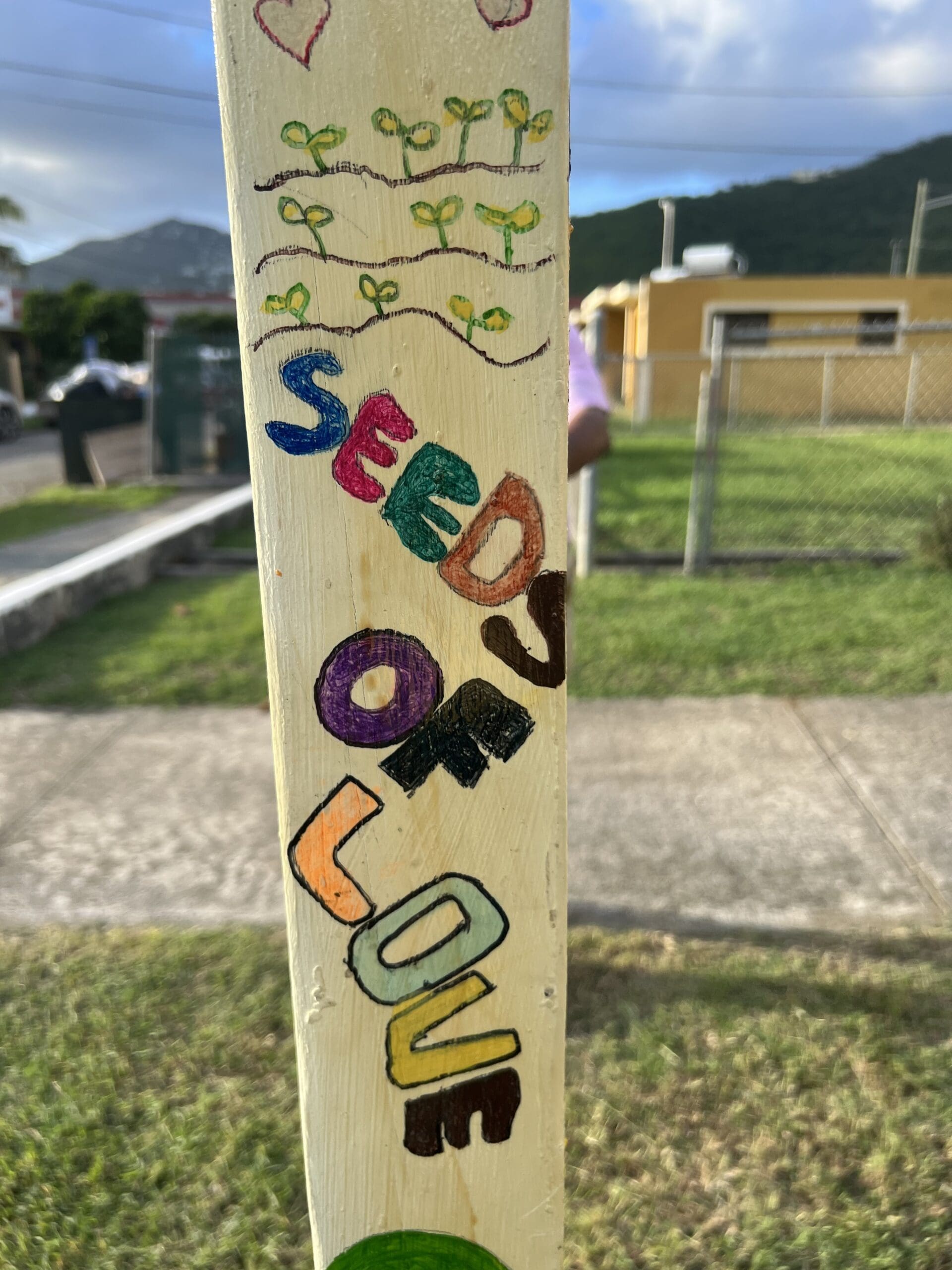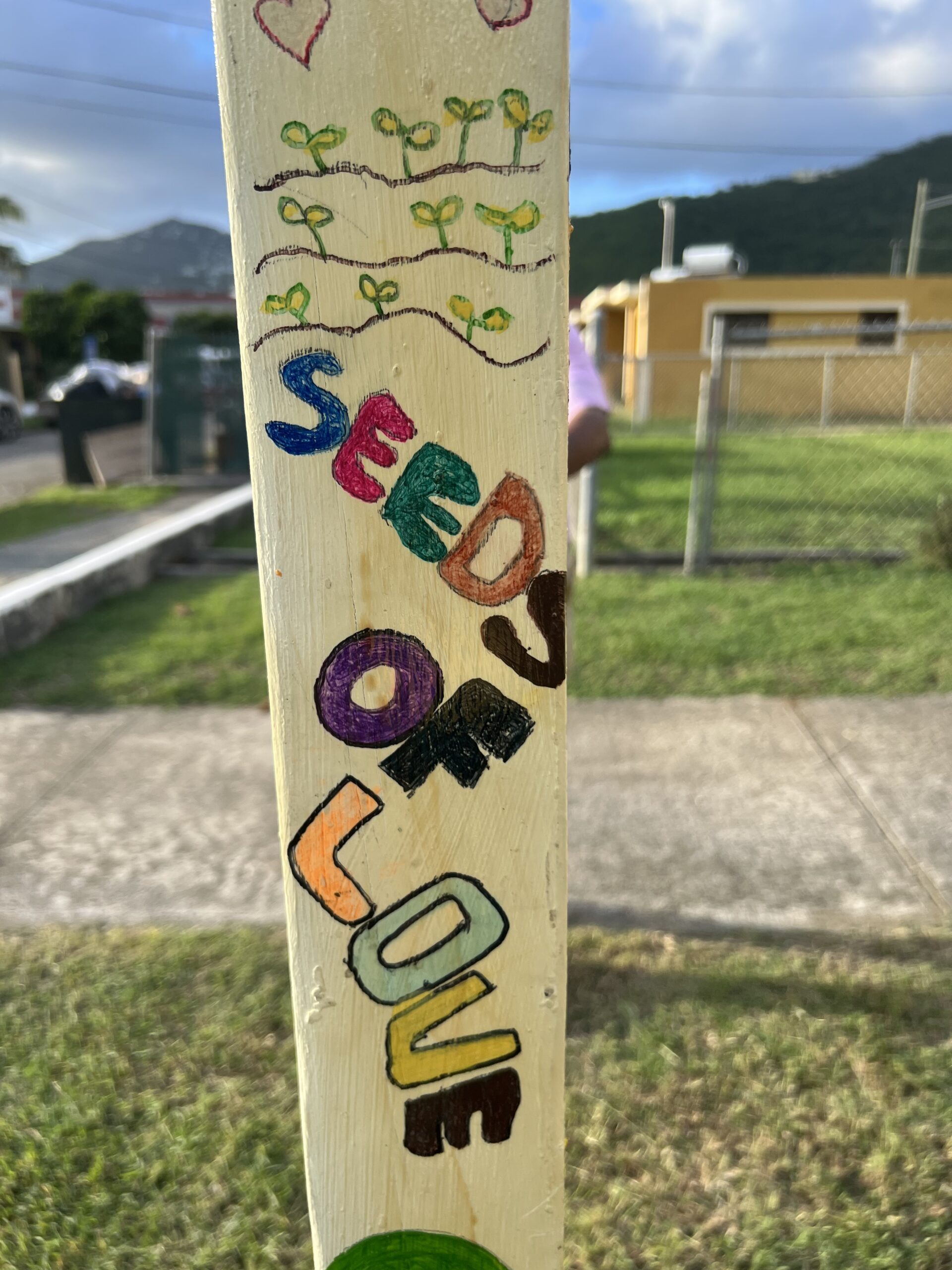 In her dedication to the peace pole, Dean Sandye Wilson of All Saints Cathedral Church recited the song that starts, "Let there be peace on earth and let it begin with me. Let there be peace on earth, the peace that was meant to be."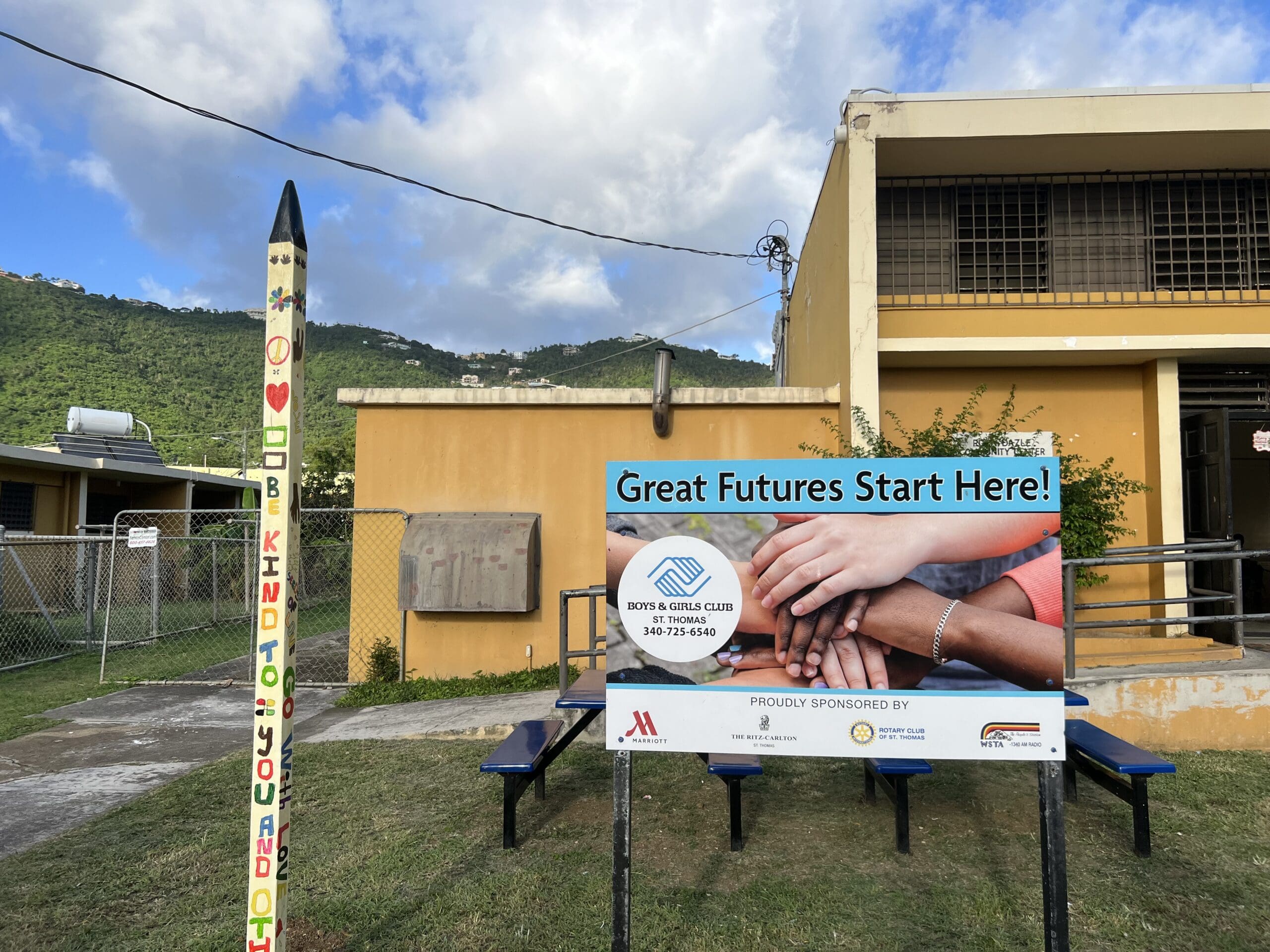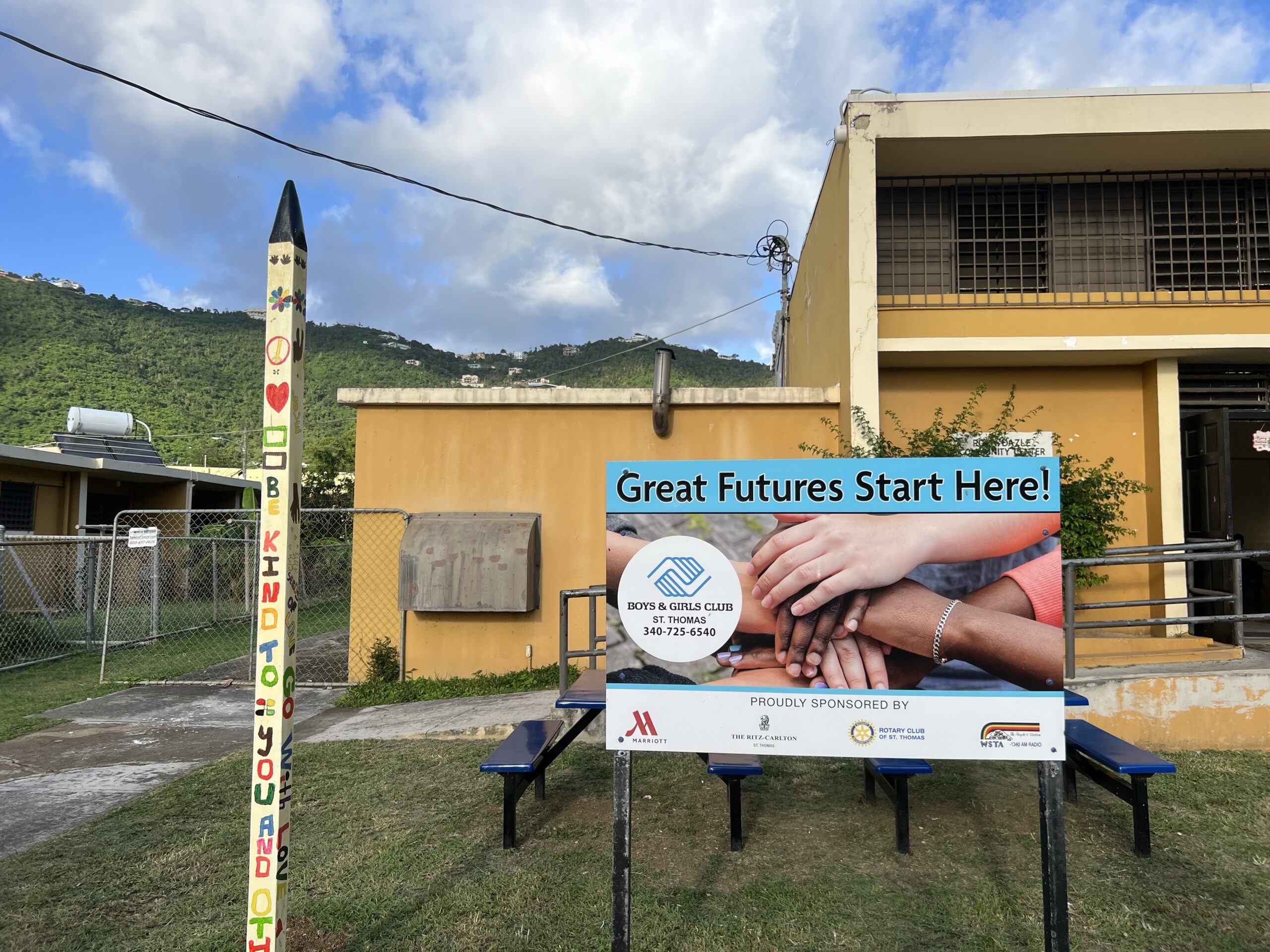 For more information, contact Ben Kraft by email at Benkraft15@gmail.com or call 832-865-1920.
Corporate sponsors for the project include MSI, Impact Construction, and My Brother's Workshop.