The governor and lieutenant governor weren't the only officials to be sworn in on Monday morning as members of the 21st  Virgin Islands Board of Education took their oaths of office in ceremonies held on St. Croix and St. Thomas.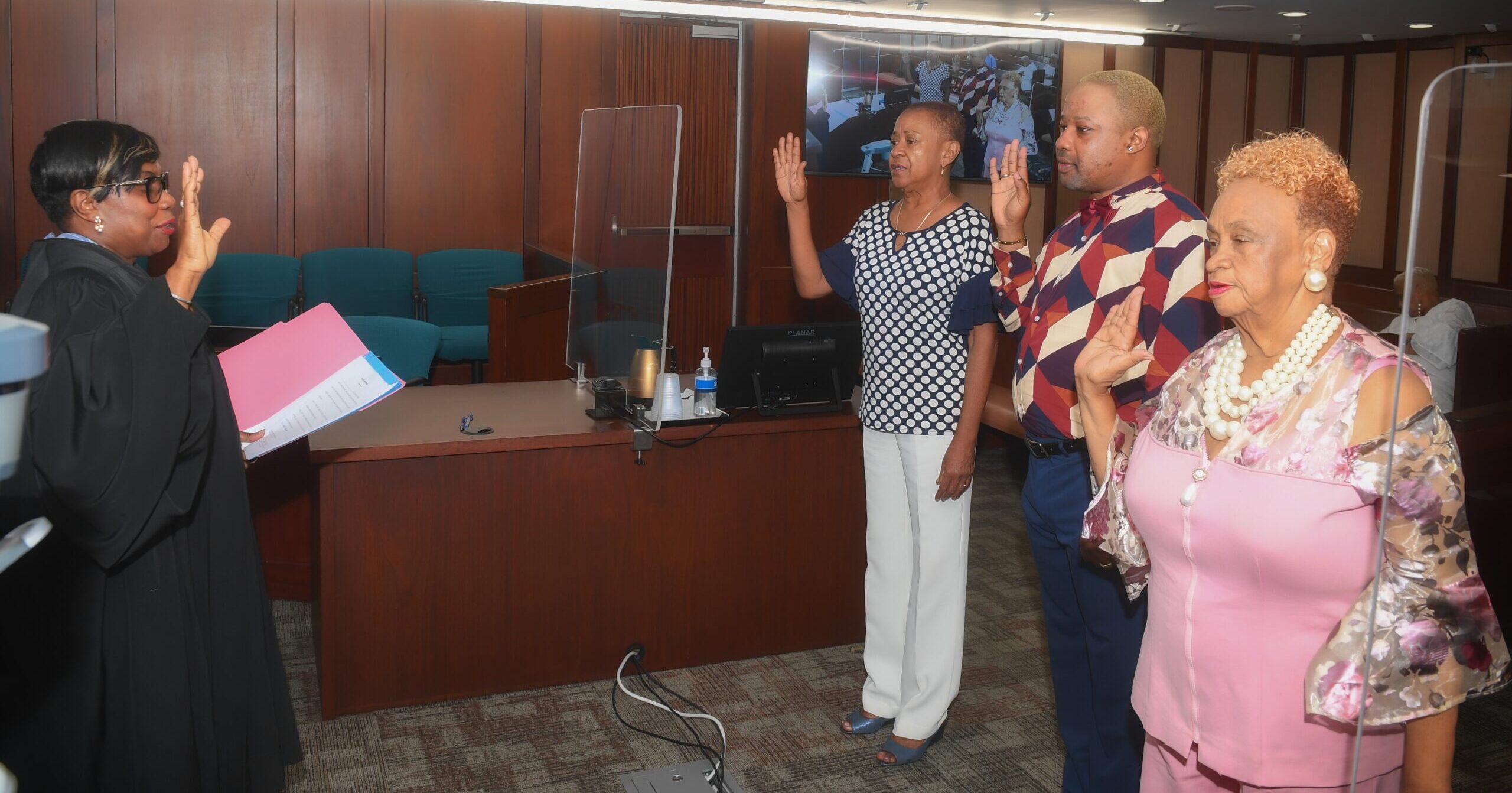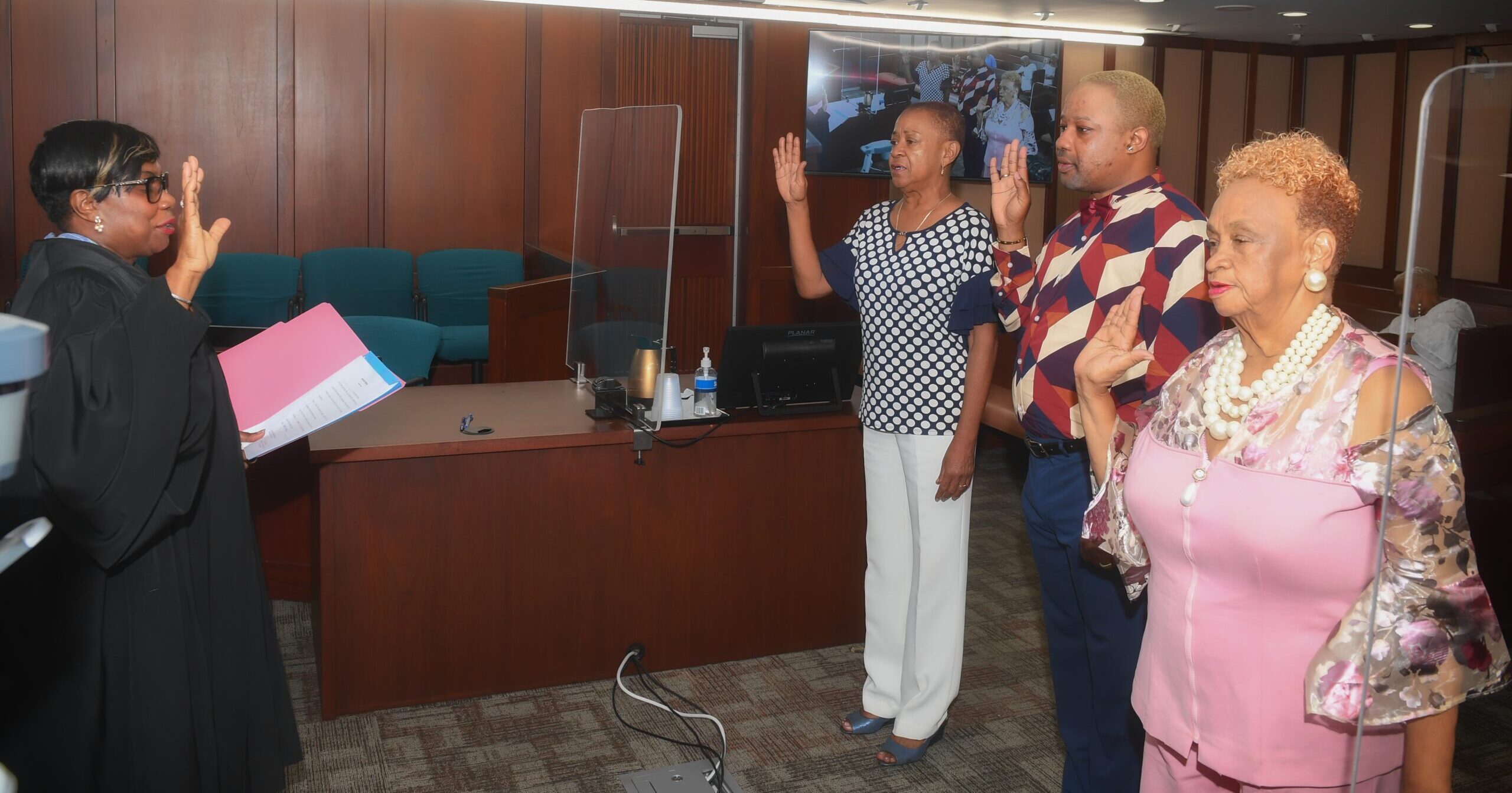 V.I. Superior Court Presiding Judge Debra S. Watlington administered the oath of office for the St. Thomas district members: Kyza A. Callwood, Ph.D., Judy M. Gomez, Arah C. Lockhart, and Nandi Sekou. Superior Court Magistrate Judge Jessica Gallivan administered the oath of office for the St. Croix district members: Winona A. Hendricks, Terrence T. Joseph, Emmanuella Perez-Cassius, and Shawna K. Richards.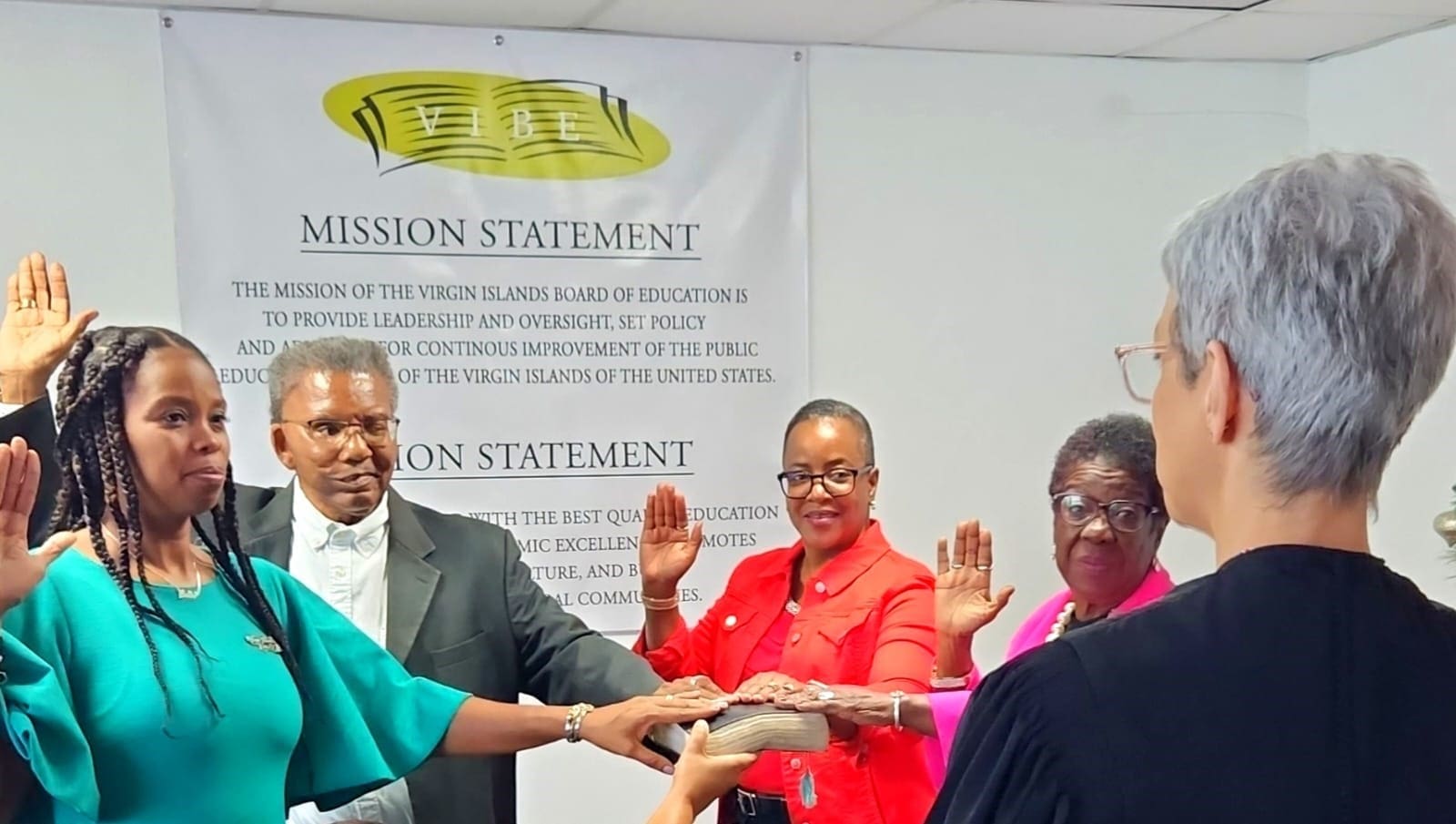 The board's at-large seat remains vacant after member Angel Bolques Jr. was elected to represent St. John in the 35th Legislature. Under Virgin Islands Code a new member, who must be from St. John, will be appointed by Gov. Albert Bryan Jr. and then must be approved by the Senate to serve the remaining two years of the term.
Bolques was sworn in July 25 as the successor to former Senator-At-Large Steven Payne Sr., who was ousted from the Legislature by a vote of 14-1 on July 20 amid allegations of misconduct. Bolques went on to win the seat in November's General Election with 77 percent and 3,777 votes, to Payne's 22 percent and 1,067 votes.
The Board of Education is an independent government agency with responsibilities that include administering the Territorial Scholarship Fund program and special legislative grants, certifying teachers and other education professionals, and governing the education standards and policies of the territory's public schools, it noted in a press release announcing Monday's ceremonies.
Members — four from St. Croix, four from St. Thomas and one at-large from St. John — are elected to four-year terms.
"The VIBE is passionately committed to its role in improving the quality of public education and working closely with the Virgin Islands Department of Education and all educational stakeholders locally and nationally to ensure all mandates are elevated and enforced," said Callwood, currently the chairman of the board.
The board's organizational meeting will be held on Jan. 13 at 9 a.m. in its conference room on St. Thomas. For more information, including how to participate in the meeting, contact the St. Thomas/St. John district office at 340-774-4546, or the St. Croix district office at  340-772-4144.