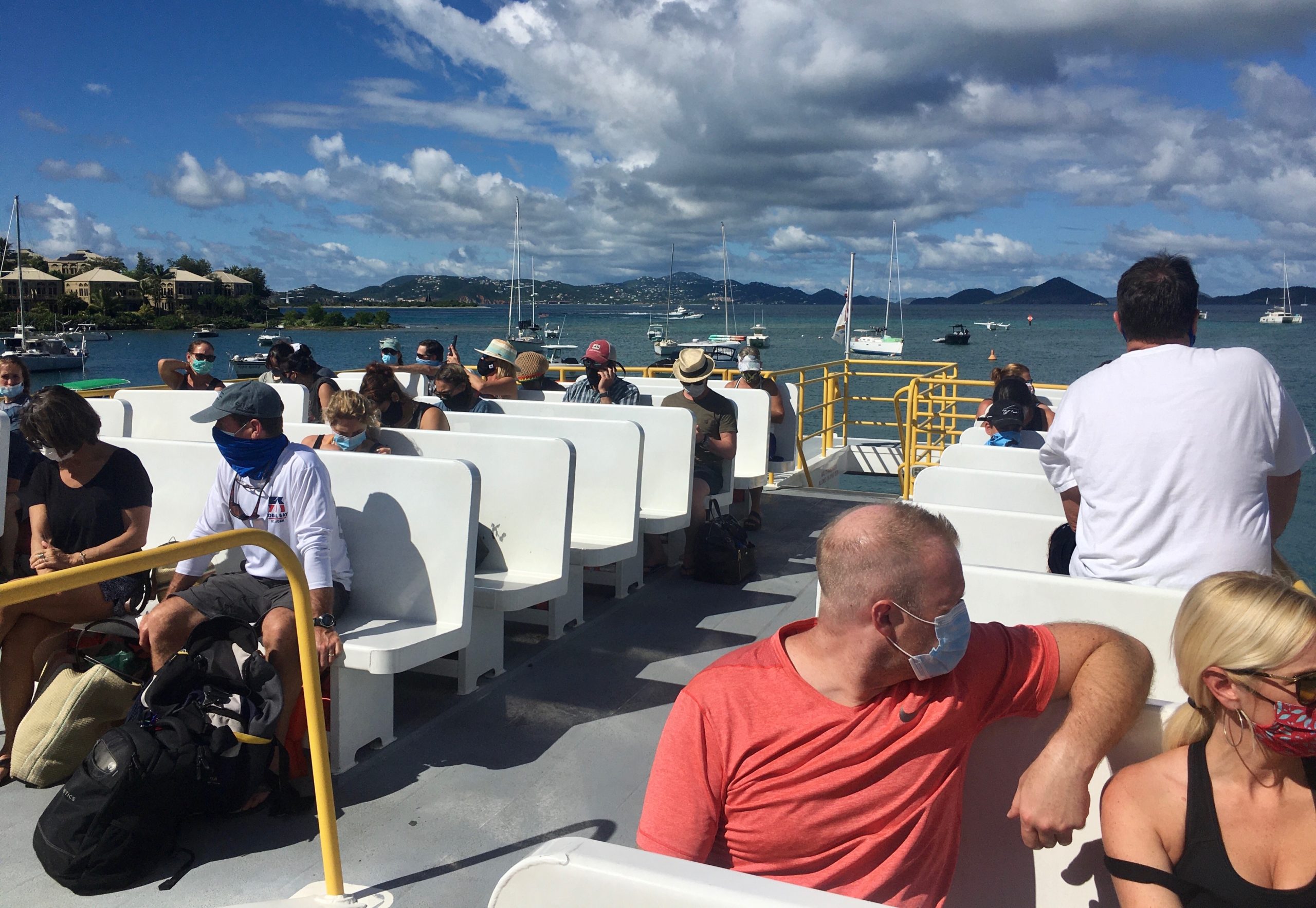 Plans for a more robust ferry system between St. John and St. Thomas got a boost Thursday when the Federal Transit Administration announced it was dedicating $1.7 million for a new boat.
Part of President Joe Biden's Bipartisan Infrastructure Law, the appropriation is a small part of a $380 million plan to modernize ferry service, reduce emissions, and better connect rural communities nationally, said Steven Taubenkibel of the Federal Transit Administration.
The U.S. Virgin Islands Department of Public Works will receive funding to add a third vessel to the St. Thomas-St. John ferry fleet. This project is meant to improve service reliability, maintain a state of good repair, and accommodate an increase in ridership along with the route, according to the Administration.
Congressional Delegate Stacey Plaskett has long pushed for federal money to expand the Virgin Islands' ferry service, especially on the St. Croix-St. Thomas route.
The Thursday appropriation is the second recent federal cash investment in the shorter St. Thomas-St. John route. In February 2022, the U.S. Transportation Department's Passenger Ferry Grant Program sent $5.1 million in grants to the route for upgrading ferry boats, terminals, and related facilities or equipment. The grant was also meant to help transit agencies and ferry companies offset the cost of introducing new climate-friendly propulsion technologies.
In total, the Authority awarded 23 grants across 11 states and the U.S. Virgin Islands. The grants will fund projects including replacement of old vessels, expanding fleets, and building new terminals and docks. The Passenger Ferry Grant Program specifically invested $34.4 million in eight projects in six states and the U.S. Virgin Islands.
For the state of Alaska, the award meant nearly $286 million of investment in the Alaska Marine Highway, which serves remote locations throughout the state. Nearly $100 million of the national grants went toward low- and no-emission ferries, helping decrease greenhouse gas emissions from the transportation sector. See the full list of grants here.
"With these grants, we are improving and expanding ferry service in the communities that rely on waterways the most—often in more rural, remote regions—connecting people to jobs, services, and city centers while cutting climate pollution," U.S. Transportation Secretary Pete Buttigieg said in a written statement.