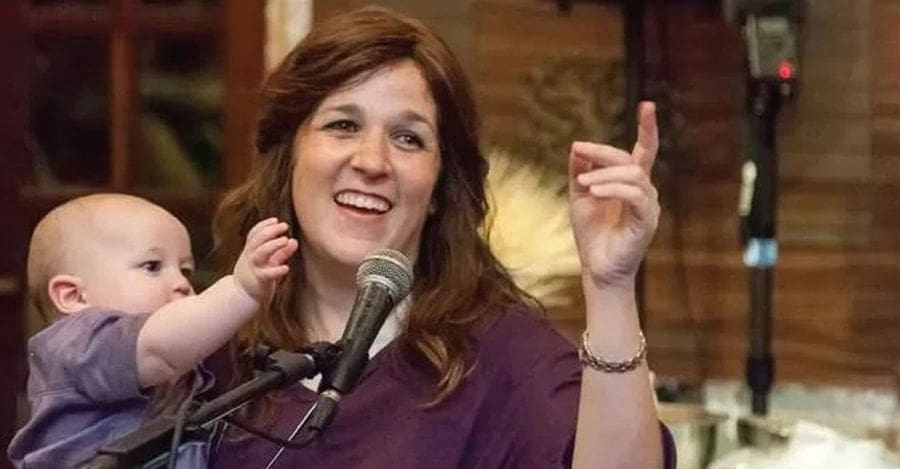 Remaining on life support for close to three months after a near-drowning incident on St. Thomas, Henya Federman passed away Wednesday, with family members announcing her funeral for Thursday in New York.
"Henya passed away at the age of 40 on Wednesday, Feb. 8, after battling for her life for more than two months in the aftermath of a St. Thomas water accident that claimed the life of her 4-month-old daughter, Shterna," according to the statement sent Wednesday night by Brooklyn-based Chabad.org.
"Pulled out of the water and resuscitated after attempting to save her baby, Federman was flown to the mainland of the United States for emergency care. During the time that she lay hovering between life and death, countless people around the world increased in prayers, good deeds, and Torah study in her merit."
Both the Chabad statement and an emotional letter to Henya Federman's "extended island family" from her brother Rabbi Zalman Shmotkin offered gratitude to friends and well-wishers while also stressing her dedication to the St. Thomas community.
"We know that you ached and prayed and beseeched God with everything you have — and more — right along with us during these trying couple of months, and each of you in your own way did all kinds of things to continue Henya's beautiful life and ways," Rabbi Shmotkin wrote. "All these and more will live on inside you and your families and inside all the concentric spheres of your influence."
The near-drowning of Federman and the death of her four-month-old daughter made international news in early December. An official investigation into circumstances surrounding the incident is still ongoing, with the V.I. Police Department saying as recently as last month that it was reviewing witness statements and combing through surveillance footage to determine how the woman and child ended up in the waters of Oasis Cove Marina.
In the weeks following, international newspapers reported Henya Federman was flown to a Miami hospital with her surviving children and husband, Rabbi Asher Federman, director of Chabad in the U.S. Virgin Islands.