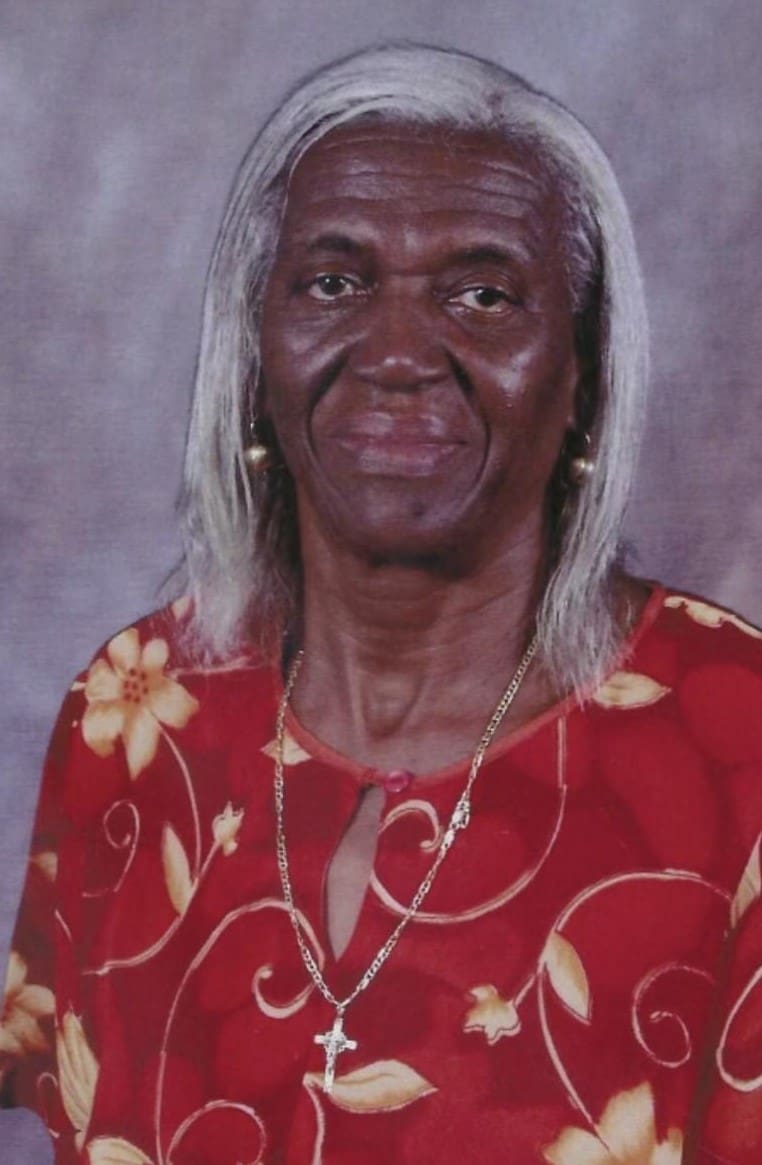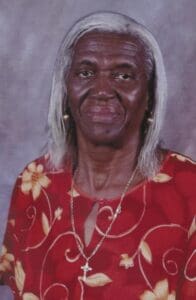 It is with great sorrow that our family announces the passing of our matriarch, Rosemary Gladys Sharry, known to her family as "Ma."
Rosemary Sharry was born on July 6, 1941, on the island of St. Kitts, to Sophia Sharry and Melvin Boyd.
She was proceeded in death by her parents, brother John R. Sharry, sister Carmen Knowles, daughter June (Charlene) Gladys Sharry, and granddaughter Sherell Shantaye Anthony.
Rosemary Sharry is survived by her sons: Gene Weekes and Jeremiah (Jerry) Ryan; and her daughter, Diahann Ryan; daughter-in-law, Rosie Harley; adopted son, Luen Anthony Sr.; adopted daughters: Leslie Harris and Elsie Weekes; and grandchildren: Cerena Todman-Perez, Latoya, Latisha, Lacoya and Geneiva Weeks, Shaylah Anthony and Luen Anthony Jr., Jalani Ryan, Alaya and Alyssa Rhymer.
She is also survived by great-grandchildren: Tashimo Scatliffe Jr., Lia and Amari Bruno, Chamalah Evans, She'Miah, Malaya, and Malachi Rivera, D'Mari Jr., Dionte and Sa'Riyah D'Nae Heyliger, Alina Weeks, Jah'Kai Ryan, Isaiah and Inaya Crawford, E'Layna, Ellysa and Evan Perez; adopted grandchildren: Chadet Evans and D'Mari Heyliger Sr.
Other survivors include cousins: William Morrishaw, Paulette, Brenda, Vanslyn and Euleen Augustus, Rosalie Sharry, Daya Sharry, Sheila Joseph, and other loving relatives from the Augustus, Fraites and Sharry families; and special friends – MisJoe Chalwell, Rosalind Gerard, Ruby Tyson, Yvonne Audain, Martha Daley, Nathaniel Natta, Marsha Christian, Kenneth Camacho and Joyce, as well as other friends too numerous to mention.
Family and friends are respectfully invited to attend her homegoing service on Saturday, April 1, at the All Saints Cathedral Church on Garden Street.  Tributes are from 9 a.m.; the service will begin promptly at 10 a.m. Interment will be at Eastern Cemetery.
Funeral arrangements are entrusted to Turnbull's Funeral Home and Crematory Services.