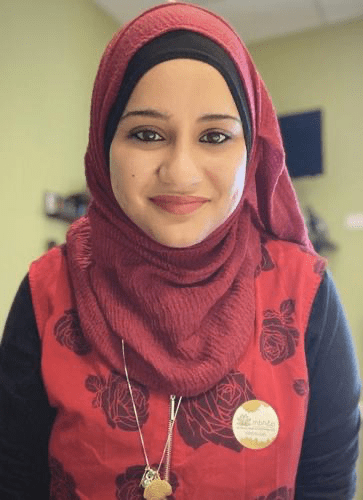 Ramadan, a blessed month for Muslims around the world, is nearby. Ramadan is one of the five pillars in Islam that is celebrated on the ninth month in the Islamic calendar. On the evening of Wednesday, Ramadan began. Therefore, Muslims will wake up Thursday fasting for their first day of Ramadan. This day may vary depending on the crescent of the moon. 
During this time, Muslims all around the world come together and fast from dawn to sunset. In the Virgin Islands, this means Muslims will take their last sip of water around 5:10 a.m. and break their fast around 6:34 p.m. As the days pass, the time varies by a few minutes. 
There are a few exceptions where one may be exempted from fasting during Ramadan. For instance, children and the elderly do not have to fast, if one is feeling ill, females who are menstruating or pregnant, and when individuals are traveling. 
I would typically break my fast with some water, and one-to-three dates. My siblings and I would then follow my father's lead in salah (prayer). There is always a sense of relief when we complete our prayers; it truly is a beautiful and peaceful feeling. Once we finish our prayers, we sit down and eat our first meal for the day. 
Ramadan is more than just a month where we fast. Ramadan is the month of peace, tranquility, cure, forgiveness, and mercy. Ramadan is the month of celebrating being a Muslim. During this month, we are practicing restraint, where we do not just do whatever we want, but practice Islamic duties. 
Ramadan acts as a tool for Muslims to focus on their prayers to restore a sense of virtue and clarity between the body and the mind. Muslims try to build a deeper relationship with Allah (God). During this month, Muslims promote generosity and give charity. Muslims refrain from sinful behavior such as cursing, gossiping, lying, smoking, fighting, and disrespecting other individuals. Muslims are encouraged to try and recite the entire Quran during this month as well as attend as many congregation prayers as they can at their local masjid (mosque). On St. Thomas, Masjid Nur is located on 8th street, and on St. Croix, Masjid Abu Bakir Assidique is located on Route 85. 
I think one of the challenges about fasting in the Virgin Islands, is the heat on the island. Not being able to eat during the day can be a challenge itself, but not being able to drink water in this heat can make it more challenging. However, the difficult days are also the days that are appreciated the most. These are the days that remind Muslims to continue being thankful/grateful for everything that they have and to continue being appreciative of all the small things in their life. Most importantly, to never forget about those who are less fortunate than us, and find ways to help or give back to them. 
During this month, I think it is important for the community to be mindful of the Muslims that are fasting. Children in school will be fasting. Therefore, teachers and staff should be mindful of the child's energy. Children may display signs of feeling a little more tired, hungry, or thirsty during class. These signs can be more intense in the afternoon time, or after their recess/play time — especially if it is in the sun. Remember, Muslims can't even drink water during the fasting period. Adults may try to leave work before sunset to break their fast with their family at home. 
Despite what many may think, Muslims cherish the month of Ramadan and the "challenges" it comes with. For many of us, Ramadan is one of the most humbling and rewarding months. Though it may have its challenges, those challenges are what makes it more rewarding. 
To all those Muslims in the U.S. Virgin Islands fasting for this blessed month, "Inshallah," God's willing, it will be a month filled with purity and good health. Remember to forgive one another, show love and respect to each other, help the poor and needy, practice any other good deeds daily, etc. May Allah shower you, your families, and your friends with blessings.  May all your prayers be answered. To the non-Muslims, feel free to send a message to your Muslim friends saying "Cul sana wa entee salama" for a female friend or "Cul sana wa enta salam" for a male friend. This is a phrase we say to each other right before Ramadan, wishing the other person a happy and peaceful holiday.