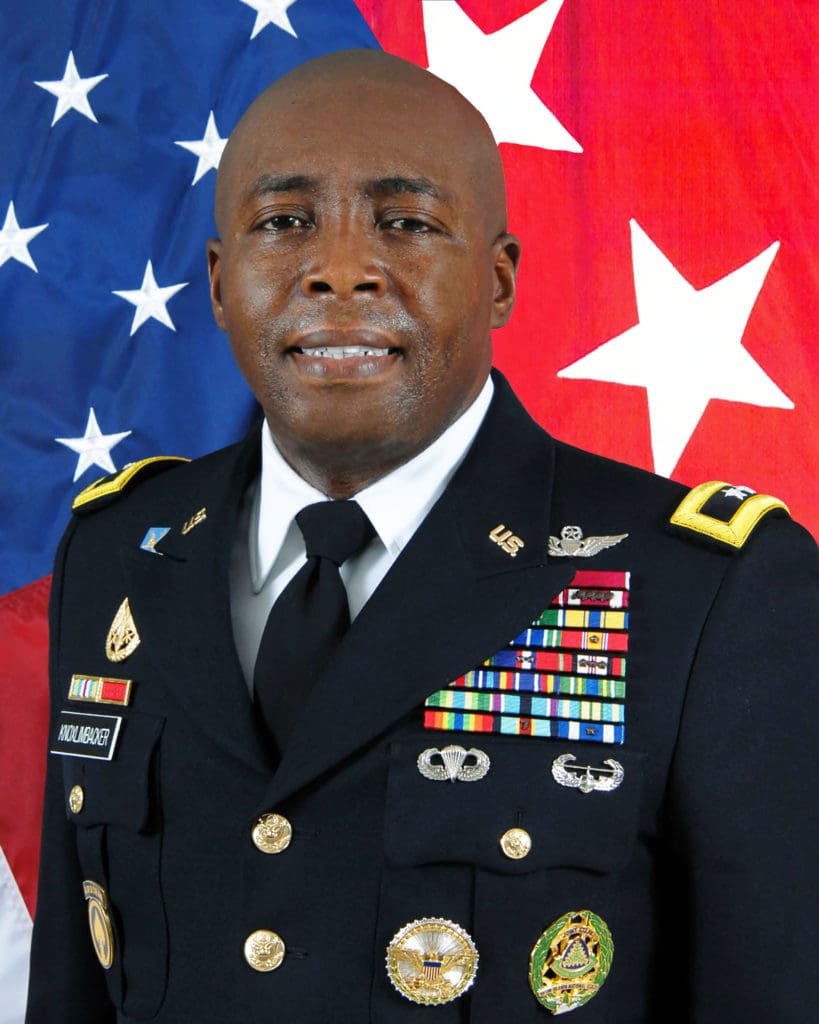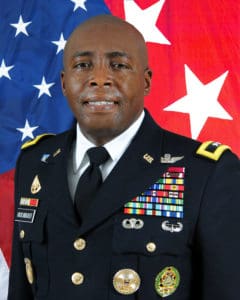 While hurricane seasons are unpredictable, U.S. Army North trains to maintain its proficiency and readiness to support our civilian federal agencies and Americans for the upcoming hurricane season.
On May 24, more than 150 military and civilian partners joined U.S. Army North in person and virtually, for a hurricane rehearsal of concept (ROC) drill at the Army Medical Center of Excellence ROC Drill Facility at Joint Base San Antonio, Fort Sam Houston.
"Each of us here today has a significant role to play when disaster strikes in our backyards," said Lt. Gen. John R. Evans Jr., U.S. Army North commander. "We assemble like this each year, not only to bring together our capabilities and experience during natural disasters but so that the day of execution isn't our first time working together."
The primary purpose of the rehearsal synchronized local, state and federal response efforts in preparation for the 2023 hurricane season that lasts for six months from June 1 to Nov. 30.
The rehearsal worked through three sequential hurricanes along the Atlantic and Gulf coastal regions. This was the first time the ROC Drill included three hurricanes and participants embraced the challenge of responding to multiple hurricanes simultaneously.
"We all hope disaster never strikes, but it's our job to train for the worst possible scenarios to ensure we're ready to answer the call to serve the American people when they need us most," said Evans during opening comments to the rehearsal participants.
The Virgin Islands National Guard
Guardians of the Eastern Front
VIGuard vinationalguard VIGUARD www.dvidshub.net/unit/VING-51PAD
In preparation for the upcoming hurricane season, the Department of Defense coordinates with local, state and federal authorities in any whole-of-government response efforts requested by the lead federal agency and approved by the secretary of defense.
"Coming together for this rehearsal helps identify gaps and seams in our plans and coordination," said FEMA Region 6 Administrator Tony Robinson. "In addition to the whole community effort of local, state and federal partners, we encourage residents in the risk areas to look at their preparedness plans."
The mock scenario enabled U.S. Army North, joint military services, U.S. federal agencies and other participants to synchronize communication, staffing and logistical efforts if the U.S. or its territories were hit by a hurricane.
"We begin hurricane season planning a year out because of the unique challenges we face, and the ROC drill is an important opportunity for us to synchronize our local efforts with federal and Department of Defense partners," said U.S. Army National Guard Maj. Gen. Kodjo Knox-Limbacker, the adjutant general of the Virgin Islands National Guard.
Since 2005, U.S. Army North, U.S. Northern Command's Joint Force Land Component Command has supported more than 40 tropical storms and hurricanes including hurricanes Katrina, Rita, Harvey, Irma, Maria and Dorian.
Colorado State University recently released its seasonal hurricane outlook predicting a slightly below average hurricane season and includes the following storm names: Arlene, Bret, Cindy, Don, Emily, Franklin, Gert, Harold, Idalia, Jose, Katia, Lee, Margot, Nigel, Ophelia, Phillipe, Rina, Sean, Tammy, Vince and Whitney.
Story link below:
https://www.army.mil/article/267001/us_army_north_fema_others_train_for_unprecedented_hurricane_season