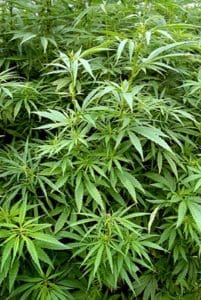 The Office of Cannabis Regulations has issued long-awaited suggestions on how the U.S. Virgin Islands should regulate the legal cannabis trade, asking anyone with comments to respond before Oct. 10. The draft rules can be found on the office's website. It's not a short read.
The highly detailed draft rules and regulations released Friday evening stretch over 144 pages, outlining specifics of licensing, cultivation, manufacturing, sales, who can be a customer, and more. One section covers dos-and-don'ts for non-customer visitors to a licensed dispensary, like an electrician or plumber. Another section deep-dives on inventory requirements.
Some of the areas covered were expected, like a provision that bars violent felons from obtaining a license to sell cannabis. Other proposed rules were unexpected like the immediate family of elected officials and employees of the Department of Licensing and Consumer Affairs also being barred from cannabis-selling licenses.
The draft rules describe the licensing procedure and requirements for different types of cannabis growers, including how many plants they may legally cultivate: A sacramental cultivator — someone who is part of an organized religion registered as a non-profit — can grow up to six mature plants. Someone with a micro-cultivator permit could grow as many as 50 adult plants. A general license to cultivate cannabis allows cultivation of up to 100 flowing plants and as many as 4,500 seedlings.
It adds up quickly. The yield from plant to plant varies widely based on the varietal and its growing conditions, but on average, cannabis experts say one plant can bear roughly 2.6 pounds of dried buds. That's roughly the size of a watermelon, according to very unofficial sources.
Although the proposed rules and regulations have not been vetted by legal experts nor approved by the Cannabis Advisory Board, their very existence is a big step toward actual legal use of the plant.
A medical-use cannabis act was passed by the Legislature in 2018 after more than a decade of debate and was quickly signed into law by Gov. Albert Bryan Jr. It took until late August 2022 for draft regulations for the law to be approved, but then, in January 2023, the Virgin Islands Cannabis Use Act negated the effort, superseding the medical-use law and requiring all new regulations. Seven months after the medical-use regulations were abandoned, the advisory board found itself short on money and board members, failing to reach a quorum at its first meeting in nearly a year in August.
Bryan is scheduled to speak at a cannabis investment conference in Chicago at the end of the month. One of the frequent hurdles the cannabis industry faces is how to manage its money. Because the drug is still federally illegal, many banks and would-be investors are shy about investing.
A version of the recently drafted proposed regulations has been passed around among officials since June, said V.I. Cannabis Executive Director Hannah Carty at the August meeting.
In choosing who would get a license to sell cannabis in the territory, prospective licensees would be judged on their experience, business plan, and other factors. There's also a social equity element, where extra weight is given to people victimized by the war on drugs, religious groups, and female-owned or veteran-owned businesses.
Those licensed would receive at least two hours of instruction on the effects of cannabis use and how to recognize impairment — as well as the various requirements for health and safety, record maintenance, and other requirements.
On the mainland, Colorado, Oregon, and California produce vastly more cannabis than the other 12 states where, as of 2022, cultivation is legal and regulations are in place. Colorado produces 623 metric tons of cannabis and Oregon 614 metric tons. California's 577 metric tons outpaces both Washington state and Michigan's production put together.