Home
Tags
Darshania Domingo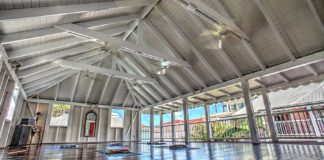 When the coronavirus pandemic caused businesses and schools to close their doors to help prevent the spread of the virus, two Virgin Islands yoga studios – Breathe St. Thomas and The Courtyard Juices and Fitness Center on St. Croix – faced the choice of either shutting down or finding a different way to present their offerings. They chose the latter.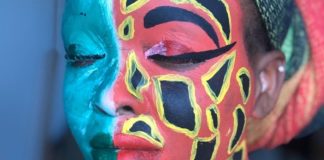 The 12th annual Youth Art Month exhibition of student art from the U.S. Virgin Islands looked like it might have to be canceled due to the COVID-19 pandemic, but instead the artwork has moved online where the whole world can see it.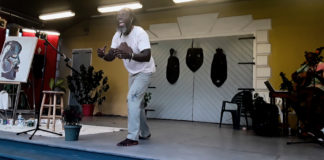 Performance artist Iyaba Ibo Mandingo presented his production, "Voices of the Streets," in Frederiksted this past weekend and earned a standing ovation at the Dorsch Theater. Mandingo is a multidisciplinary artist and native of Antigua.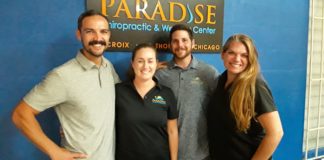 New beginnings were a major theme at a health talk hosted by Paradise Chiropractic & Wellness Center Tuesday.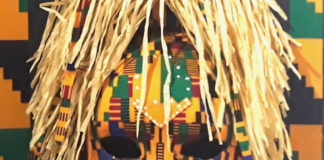 The Caribbean Museum Center for the Arts on Friday opened its upper gallery for attendees to experience The Art Show, a collection of works presented by the Artist Guild of St. Croix. The show is scheduled to run through Friday, Feb. 7.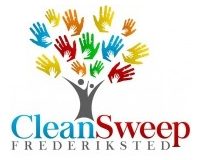 On Jan. 21, Clean Sweep Frederiksted will launch the Urban Garden Workforce Development program, a free program that promises to teach participants the fundamentals of urban gardening and farming.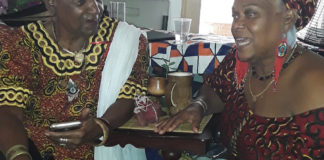 Kwanzaa has been celebrated for over 60 years as an alternative or addition to the Christmas holiday for African American people of the diaspora. Kwanzaa takes place from Dec. 26 to Jan. 1.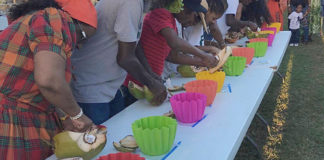 The coconut is one of the Caribbean's royal treasures. And Sunday, St. Croix Farmers in Action Inc., will display new ways to appreciate and share all the coconut has to offer at the Crucian Coconut Festival at the Estate Bethlehem Sugar Factory.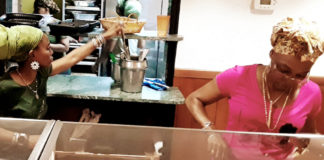 Many of us will gather with family, friends and loved ones Thursday to give thanks. Last Thursday and Friday, Nov. 21 and 22, St. Croix was given the opportunity to experience a vegan twist on the typical Thanksgiving dinner.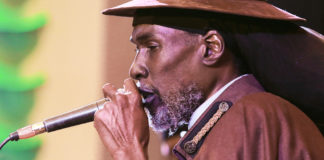 St. Croix, the Virgin Islands and the reggae world halted in surprise and shock last week when news spread that the island singing star Vaughn Benjamin had died. The singer died on Monday, Nov. 4, at 50 years old.