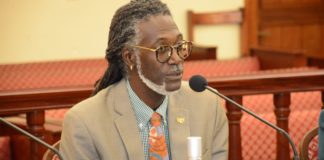 During Thursday's Rules and Judiciary Committee hearing, Department of Agriculture Commissioner Positive Nelson's nomination to sit on the Virgin Islands Cannabis Advisory Board stalled because the committee deemed it a possible conflict of interest.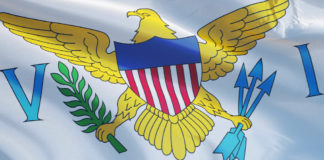 May 17 will become Virgin Islands Flag Day if a bill approved Tuesday by members of the Senate Committee on Culture, Historic Preservation and Aging becomes law.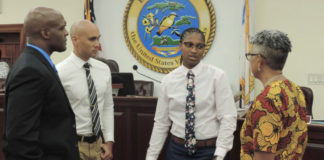 Three nominees for the Cannabis Advisory Board, each of whom brings knowledge of various aspects of the marijuana industry, were unanimously approved by the Rules and Judiciary Committee and will move forward to the Committee of the Whole.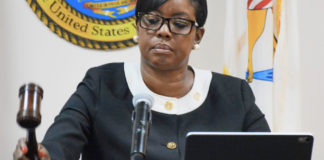 The Senate's Government Operation Committee voted Thursday to advance a measure honoring veterans from the U.S. Virgin Islands by naming a St. John roundabout "The Veterans Circle" and appropriating $20,000 to the V.I. Council of the Arts for the commission of a monument.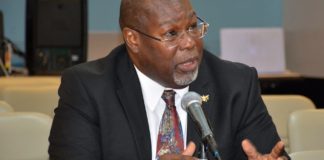 The Senate Committee on Government Operations, Consumer Affairs, Energy, Environment and Planning on Thursday unanimously moved forward a bill that would mandate businesses post a series of labor law posters in visible locations in their establishments.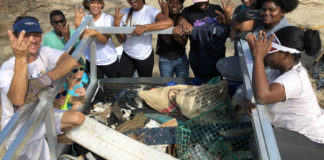 Rock City Clean Streets kicked off this week's community cleanup on Tuesday and hopes to attract more volunteers as the weekend edges closer, finishing with a seven-day tidying effort of frequented communal spaces next Monday.