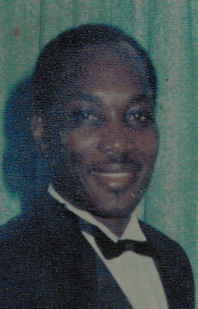 Arthur Llewelyn Alexander Batt died on Tuesday, April 27. He was 63 years old.
He is survived by his daughter, Joycelyn Smith; son, Kevin Batt; grandchildren: Kylah, Kyle and Kai Smith, Ian, Iliana and Brielle Batt; adopted daughters: Makisha Williams, Della Seriux, Sherifa Hodge and Dannella Adams; dedicated care taker and special sister, Ruth Ford; nieces: Olivette Simmonds, Denise and Joleen Ford, Keisha Martin, Anfrenette and Adella Joseph, Akesha Wiltshire Hunte, Sherish Cornelius, Jacquelyn Williams, Rochelle and Marcella Davis; and nephews: Answorth Simmonds, Keith Cornelius, Vernon Ford Jr., Aurdon Joseph, Eugene, Akkistier and Malcolm Martin, Nigel Steve, Austin II, Kessoon and Tyrone Davis. He is also survived by son-in-law, Karl Smith; daughter-in-law, Dania Batt; aunt, Christobel Kirton; sister, Annette Joseph; brothers: Sylvester Martin, Reynold Cornelius and Charles Wiltshire; numerous great nieces and great nephews; special friends: Margarent Rose Southwell, Eva Davis Batt, Rosetta Tonge and family, Elvina Martin, John Bruney, Glenda Joseph, Lynette Orson, Priscilla Jones, the Abramson Enterprises family, Bus 43 Crew, members of Hope and Faith Seventh-day Adventist Churches and the Pathfinder family; as well as other relatives and friends too numerous to mention.
There will be a viewing held at 9 a.m. followed by a funeral service at 10 a.m. on Sunday, May 16, at the Central Seventh-day Adventist Church. Interment will be at Kingshill Cemetery.