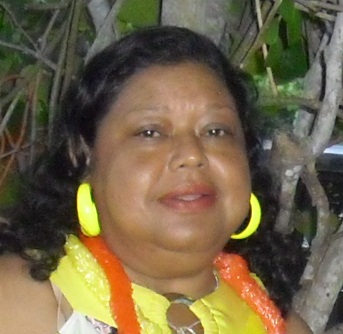 Carmen Simons-Encarnacion, also known as "Carmencita," of Levittown, Puerto Rico, died on May 10. She was 57 years old.
She survived by her sisters: Eneida Bermudez, Brenda Simons and Alma Morreira; brothers: Jose Simons Jr. and Carols Simons; nieces: Luz Bermudez, Deborah Nevarez, Lizzy Simons, Skalya Castro, Labelle Simons, Marvila Asencio and Dialma Asencio; nephews: Wilfredo Bermudez, Jose Manuel Nevarez, Bryan Simons, Kennedy Castro and Kevin Castro; great nieces: Gretchen and Shaina Marrero, and Arielis Simons; great nephews: Brandon Marrero and Cedric Simons. She is also survived by aunts: Brunilda Ramirez and Luz Maria Simons; uncle, Alfredo Simons; special friends: the Bermudez family and the Ramirez family; as well as other relatives and friends too numerous to mention.
A funeral service will take place in Puerto Rico.