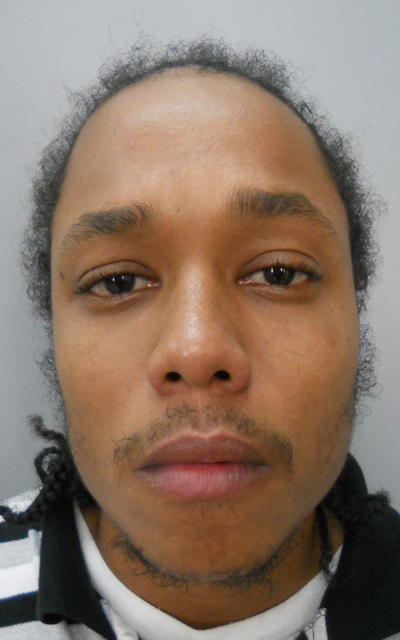 Ricardo Nadal, 23, was arrested Monday and charged with transporting firearms, among other charges, after he landed in St. Thomas and was driving away from the airport.
Police said Nadal brought a firearm and a large amount of ammunition into the territory.
Immigration and Customs Enforcement agents told police Nadal was transporting a firearm and ammunition from Tampa, Fla., through Miami to St. Thomas on an American Airlines flight. Following Nadal's arrival in the U.S. Virgin Islands, police targeted his vehicle and stopped it on the Airport Road. A search of the vehicle revealed two black gun cases containing one .45 caliber Glock 21 firearm; three 13-round magazines; one 30-round extended magazine; 150 .45 caliber rounds; and 50 .44 caliber Magnum rounds.
Police noted that the three magazines, the extended magazine and the 150 bullets were more than excessive for use by a legitimate owner. Police also noted that the 50 .44 caliber Magnum rounds could not be used in the Glock, leading police to believe that the ammunition was most likely going to be illegally sold on the streets of St. Thomas. Police also said their investigation revealed the firearm was bought in Nevada on July 30.
The suspect was charged with carrying firearms openly or concealed, evidence of intent to commit crimes of violence, possession or sale of ammunition and importation of firearms without a license.
Bail for Nadal was set at $75,000. Unable to post bail, he was turned over to the Bureau of Corrections.
Police Commissioner Novelle E. Francis Jr., said this arrest was the result of cooperation between the TSA, Immigration and Custom Enforcement and the V.I. Police Department.
"This individual was flagged in Florida, and information was transmitted to the VIPD that this person was bringing a firearm through the St. Thomas airport," Francis said. "My officers worked swiftly and the gun and ammunition were confiscated and thus not allowed to be utilized in the Virgin Islands."