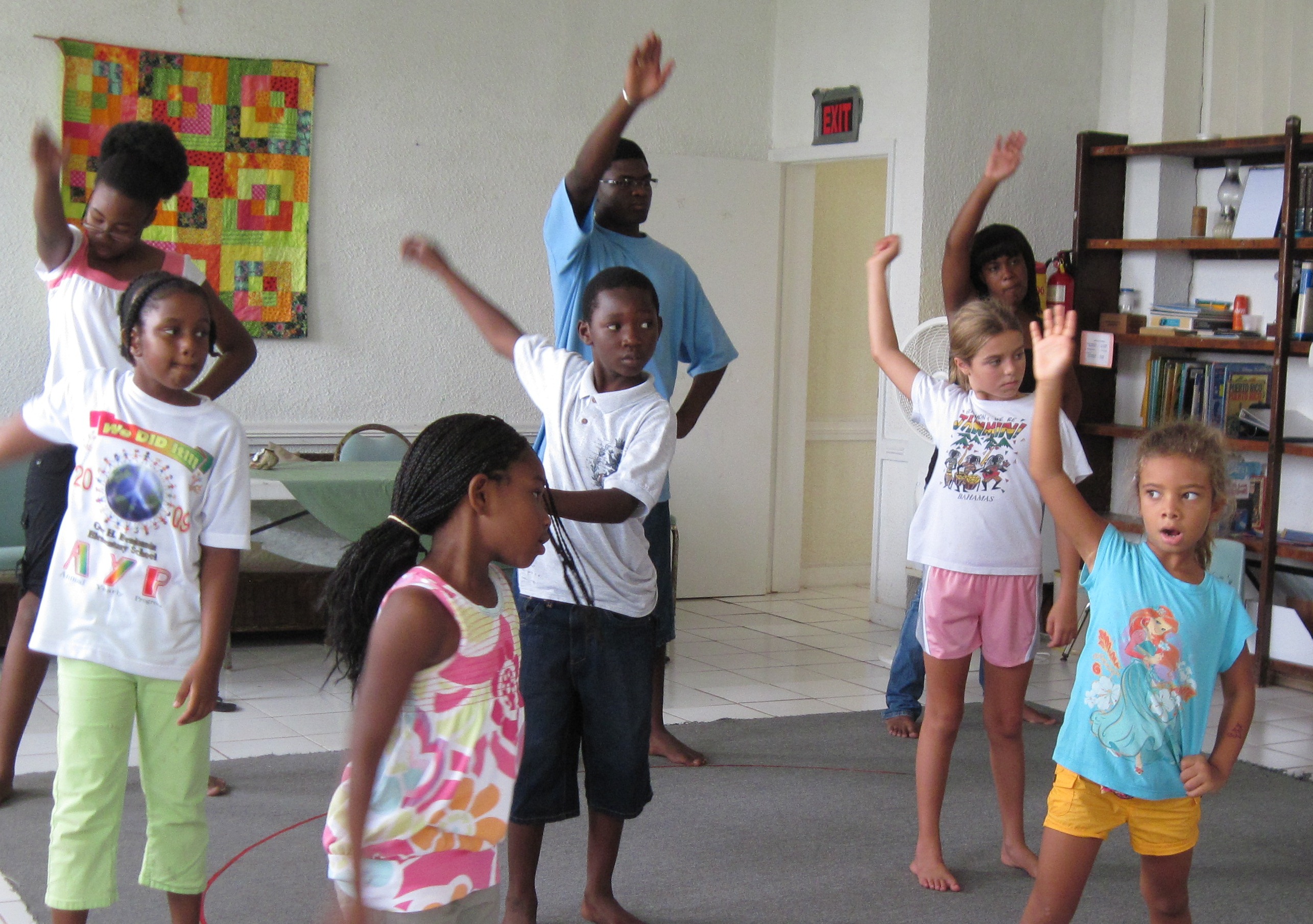 When John's Folly Learning Institute Camp Director Steven White asked what came before the youths could start their Kung Fu practice, he got a resounding answer.
"Warm up," the eight children on hand for that day's camp shouted in unison to White, who holds a black belt in Kung Fu.
So, they stretched, squatted and did splits to get ready for the fun part – kicking.
When asked what they liked best about the summer camp, Kung Fu got the most votes.
"And playing in the playground because I got to go on the swings," Denanque Wesselhoft, 9, said.
Others voted for the lunches, which surprised White since the food came from the Education Department's summer nutrition program and was similar to the lunches they eat during the school year.
However, Madeline Henry, 6, summed it up best.
"I liked pretty much everything. It had so much fun stuff and showed us about a lot of stuff," she said.
Other children on hand Thursday included Emma Henry, 9; Lee Christian, 9; Le'Kayla Christian, 5; Elijah Graham, 7; Pierce Hollin, 4; and Naima Krigger, 6.
The six-week program, held at the institute's building in John's Folly, St. John, had a total of 23 children, ages five to 14, enrolled for whatever amount of time suited their schedules. Additionally, three teenagers served as counselors.
"I like working with kids. I'm really big on seeing kids do well," counselor Elisha Auguste, 19, said.
She was joined by Kurt Marsh and Irah Christian.
According to White, the need for a summer program to serve children in the Coral Bay area was particularly acute because of the transportation difficulties the children faced in reaching Cruz Bay-based programs.
In addition to the Kung Fu, the children learned to garden, did arts and crafts, practiced their dancing and took field trips to places like the nearby salt pond and the V.I. National Park's Visitors Center.
Six of the older youths went on a field trip to Puerto Rico hosted by former St. John residents Tony and Idola Scimeca. They visited the rain forest, saw the sights in San Juan, took in a few museums, and went to WalMart.
"The task was to compare and contrast St. John with Puerto Rico," White said.
The group stayed in an air-conditioned villa associated with a campground.
"The children loved the air conditioning," White said, laughing.