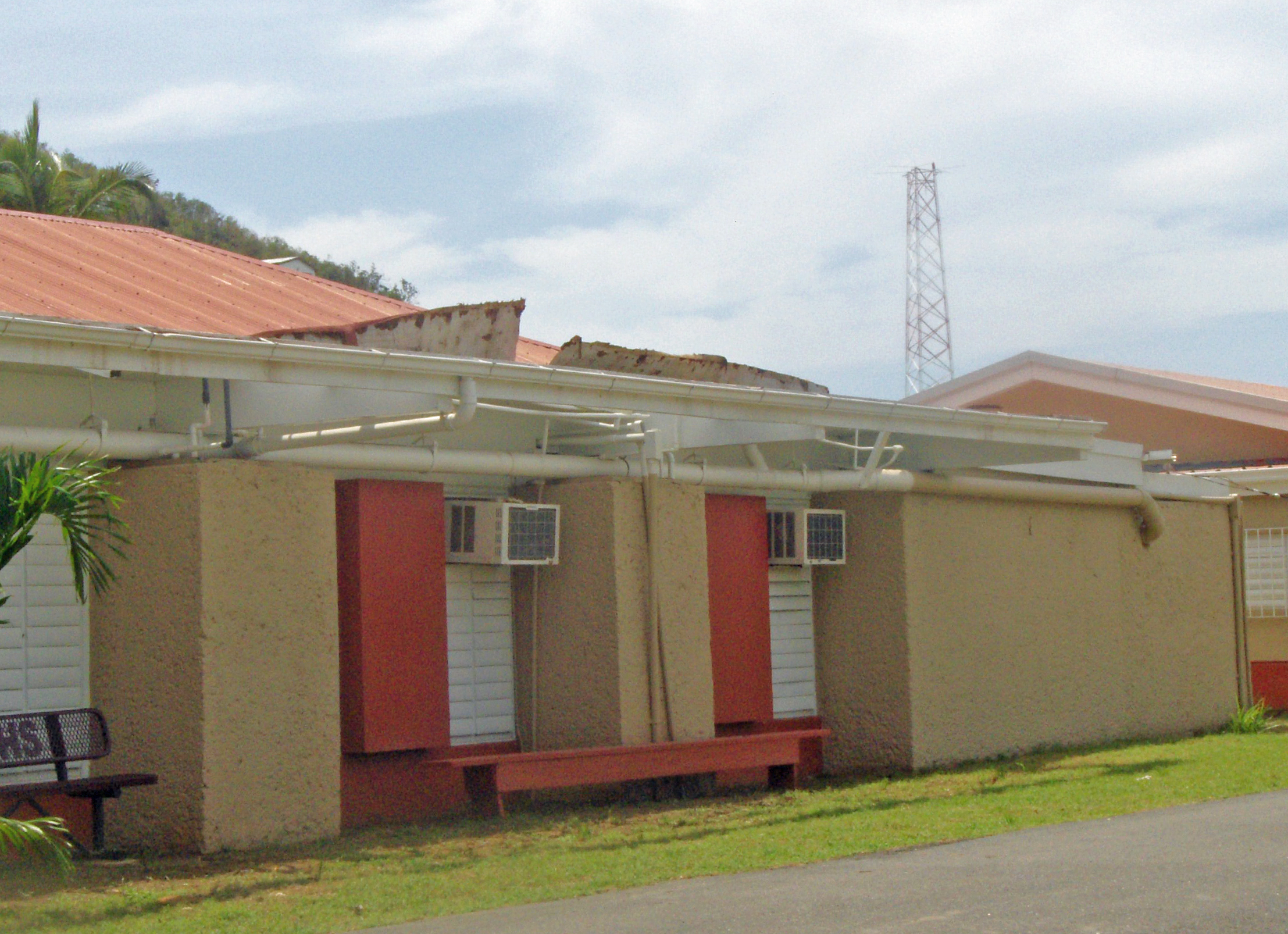 Wednesday was unofficially "family day" at Addelita Cancryn Junior High School. That is, a day for family members to roll up their sleeves and help swamp out the rain-soaked classrooms.
The walkways at the school almost hummed with the activity going on inside the classrooms. Energy was in the air.
Librarian Maribeth Aguila briefly left her post in the book stacks at the rear of the room. Donned in casual pants and top, along with a dust mask, she introduced two of her fellow workers: husband, Domingo, and daughter, 12-year-old Jesse, who will be starting Cancryn this year.
She said the dust mask is necessary because of the mold in the ceiling.
"The floor's very wet, be careful," she cautioned. "We want to get everything ready for tomorrow. Have it perfect," she said with a smile.
As for her work force, she said, " Everybody helps; we have to take care of our own."
Principal Yvonne Pilgrim said the school will be ready to welcome the 650 students Thursday. Though everyone laments the late opening, Pilgrim was upbeat. "The teachers, the families, the staff, they are doing a wonderful job."
She said the school had received relatively little damage from the storm. She praised the efforts of Deputy Superintendent for the St. Thomas/St. John District Joseph Sibilly and Public Works Commissioner Darryl Smalls for their summer maintenance efforts.
After years of promises, delays, storms, fires and bureaucracy, the school's spanking new cafeteria/auditorium will finally be ready to use Thursday, complete with a covered walkway to protect students from the rain.
Though clearly excited about the event, Pilgrim declined a pre-opening tour. "We are still putting in the furniture," she said.
Longtime Family and Consumer Science teacher Gloria Sales Lindquist had just finished mopping up her classroom, one of the very few left with Hurricane Earl damage. She led the way outside to point to the roof and the source of the leak.
"Look at that," she said, pointing to the corrugated tin, which had separated from its pinnings. "It looks like god took a curling iron to it," she added.
Building 300, which houses Lindquist's classroom, and Building 800 both lost overhangs to Earl.
English as a second language teacher Cadia Hodge Grande, was busily mopping out her classroom with the help of her daughter-in-law.
"We'll have this ready for tomorrow," she said, "that's no problem. You have to do it. The problem is the heat," she said, wiping her brow.
Pointing to a ceiling fan, she said, "This fan can't do the job."
Since the school replaced the former wooden lattice-work near the ceiling with solid boards, Hodge-Grande said, "It's 10 degrees hotter in here. The students can't concentrate."
But, she was philosophical as only longtime teachers can be. "We'll wait and see," she smiled.