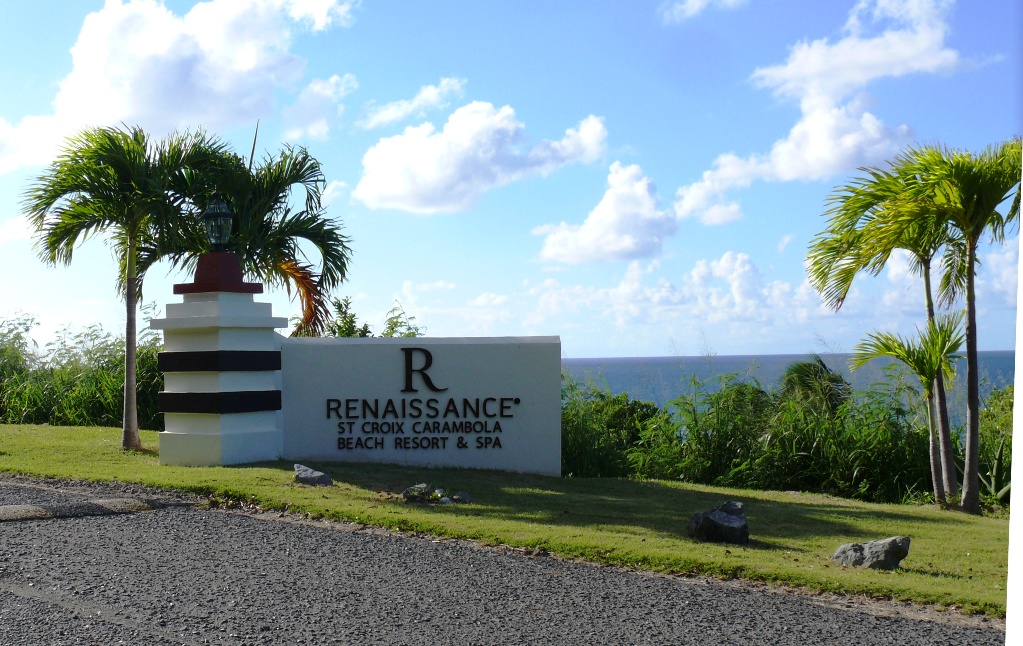 St. Croix's Carambola Beach Resort is now the Marriott Renaissance Carambola Beach Resort and Spa, thanks in no small measure to a $15 million loan from the V.I. Government Employees' Retirement System.
Carambola has been trying to woo Marriott Renaissance and become part of its worldwide brand for a number of years now, but has struggled to make ends meet while also making major improvements to meet Marriott requirements.
On Thursday the hotel held a gala grand opening reception to commemorate the development of a flagship hotel brand on St. Croix.
Gov. John deJongh attended the reception and afterward sent out a statement highlighting the project as an example of the sort of public-private partnerships his administration has focused on fostering.
In December 2009, GERS closed on a $15 million, five-year loan to Carambola, with $8.2 million to purchase existing bank loans and judgments and pay off liens and closing costs, and the rest for renovating the property to meet Marriott standards, according to a statement issued by GERS in January. Payments are annual, at an interest rate of 10.5 percent.
The historic St. Croix hotel is now the island's first brand-name resort, offering luxury amenities and high-end service that are associated across the world with the Marriott Renaissance chain.
The new incarnation of Carambola will be a boon to St. Croix tourism, provide a revenue stream for years to come, and most importantly, secure some-130 hotel jobs that were in jeopardy, according to Government House.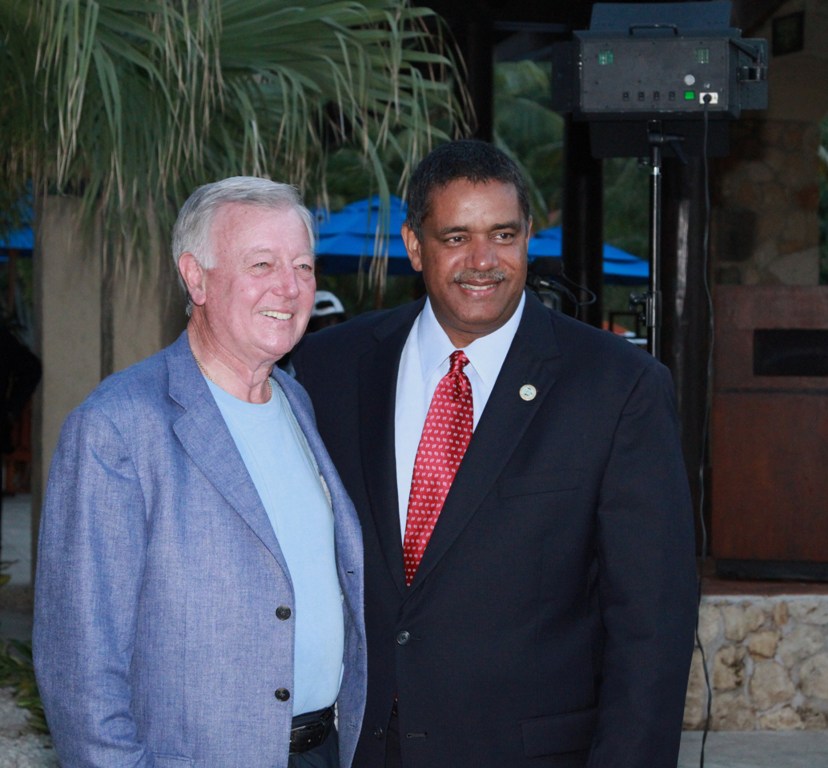 "By officially launching the Marriott Renaissance brand on this island, the success of the partnerships we forged becomes officially emblazoned on the sign that greets guests to this resort," deJongh said at the gathering. "That brand is known across the world by discerning travelers as a guarantee of luxury and quality, and will attract the kinds of tourists that are a great boon to this island's economy."
By the time of Thursday's soft opening, the Carambola already featured an elegantly remodeled lobby and newly landscaped exterior. Construction was only 60 percent complete, however, and renovations were still being made to the guest rooms.
When all the work is completed, the Marriott Renaissance Carambola Resort will offer 156 luxury suites, a new spa, upgraded amenities and safety features, including a sprinkler system in every room and handicapped access ramps.
Since the devastation of Hurricane Hugo, Carambola's future has been uncertain, and the hotel has struggled. Before the purchase by a group led by businessman Larry Vaughn six years ago, it was unclear if the hotel, and the many jobs it provided, would survive, according to Government House.
There are currently about 1,000 hotel rooms on St. Croix, 600 of which exist in small hotels and inns. St. Croix sees only a fraction of the number of tourists who visit St. Thomas each year.
V.I. Tourism officials have long said increasing hotel capacity and conference space on St. Croix is necessary to encourage more flights to the big island and grow tourist traffic there.