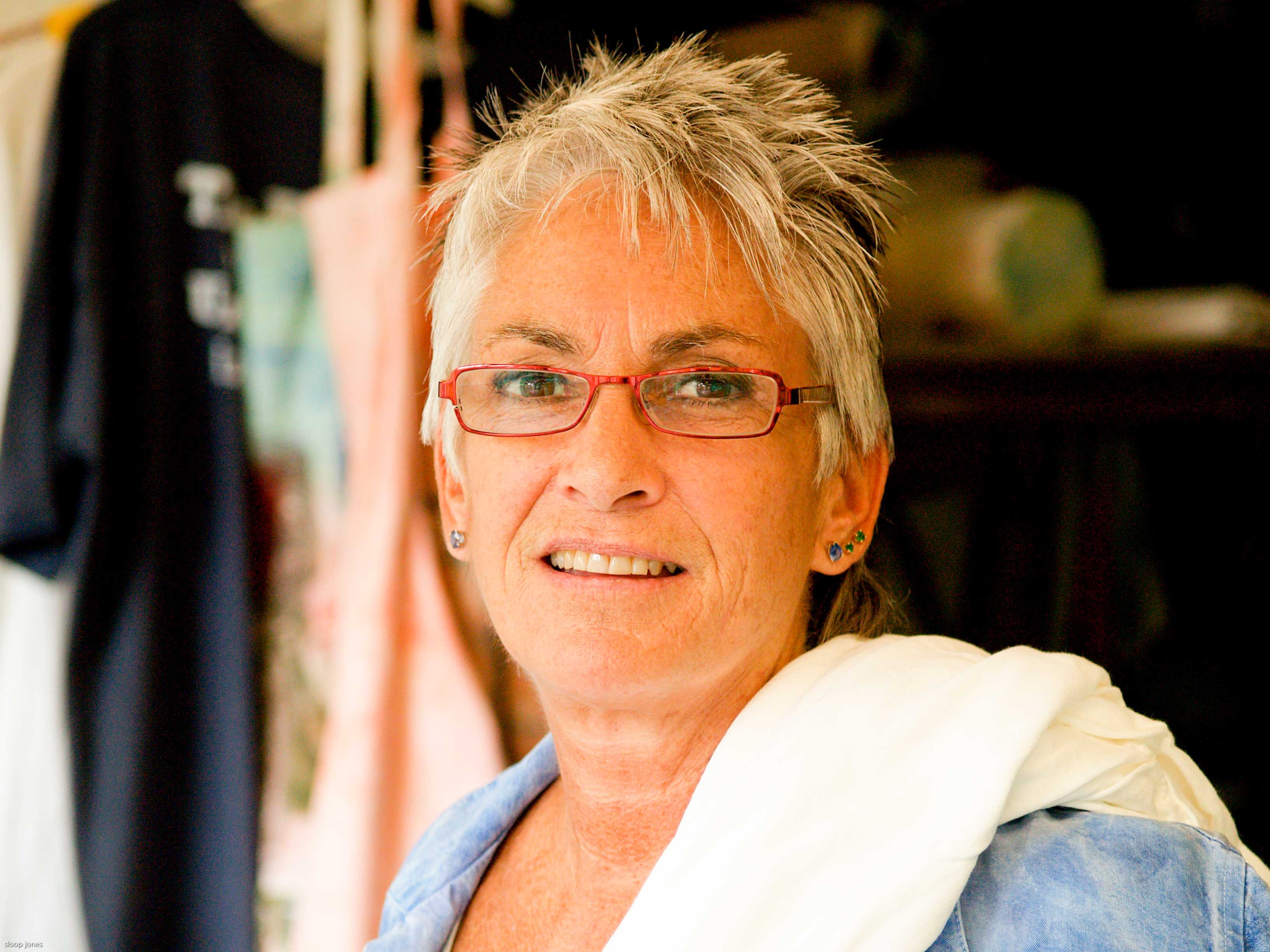 Barbara Joyce Alperen, age 64, passed on to the next world on July 16.
Born March 9, 1950, to Samuel and Eleanor Alperen in Lewiston, Maine, Barbara was a longtime St. John resident and beloved wife of Terry McKoy. She was known affectionately as "doña Barbara" by those close to her.
Barbara and Terry arrived on St. John in 1989 with 300 T-shirts and a box of paints. Their colorful hand-painted clothing is a St. John icon.
Their gallery of tropical delights was made even brighter and more beautiful by Barbara's green thumb. Her orchids, jasmine, and ylang ylang infuse the air with sweetness.
Terry and Barbara were partners in life. He remained by her side through her final moments, soothing her pain with jasmine and ylang ylang oils.
Barbara is survived by her husband, Terry and siblings: Naomi, Selma and Martin.
Donations may be made in Barbara's honor to the St. John Cancer Fund, www.stjohncancerfund.org, or to Hospice by the Sea in Boca Raton, Florida (www.hbts.org).
To share your memories of Barbara, visit http://www.sloopjones.com/Remembering-Barbara.htm.
A memorial service will be held for Barbara at 1 p.m. on Sunday, Aug. 3, at Newfound Cottage on the easternmost end of Centerline Road, where the pavement meets the sea. Please bring a dish to share while joining Terry in celebrating the life of his most treasured friend.