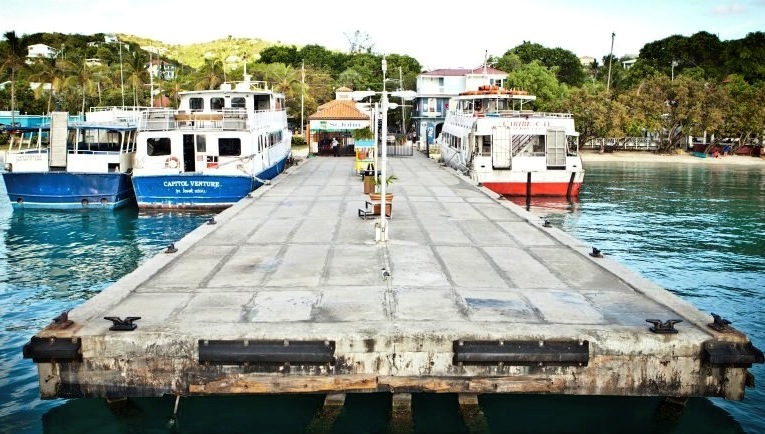 Saturday's rough seas caused a St. Thomas to St. John ferry to hit the Cruz Bay ferry dock around noon, Public Services Commission spokesman Lorna Nichols said Monday. She identified the ferry as the VITRAN-flagged Red Hook 1 ferry. It is operated by Varlack Ventures.
Nichols said the captain was trying to dock the boat.
"A wave rammed it into the dock," she said.
Nichols said no one was injured but the front of the ferry was damaged.
Delrise Varlack at Varlack Ventures was out of the office Monday and could not be reached for comment.
Nichols said she wasn't sure if the Red Hook 1 could be repaired in the territory or the work would have to be done elsewhere.
Varlack and Transportation Services share the franchised Cruz Bay to Red Hook ferry runs. Both use their own boats as well as the VITRAN-flagged boats owned by the V.I. government.