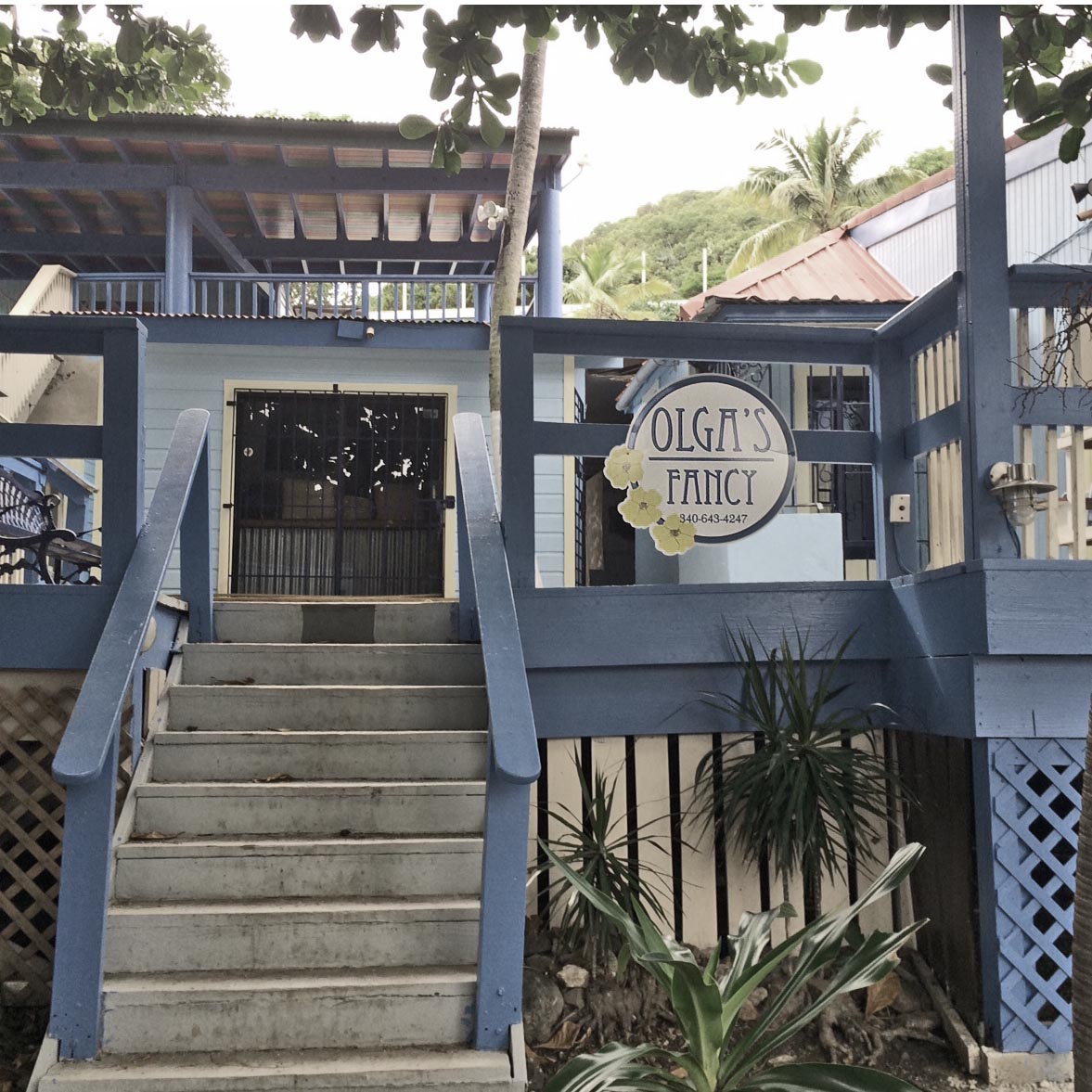 Villa Olga, the venerable Frenchtown property which has seen more incarnations than any piece of land could reasonably fetch, is opening its arms once again, this time as Olga's Fancy, a 12-room guest house.
Managed by Candy Giovan, daughter of the late long-time lease holder Anthony Giovan, it is scheduled to greet its first guests in early January.
Giovan has a long history with the property; it's where she grew up. She is likely intimate with most every blade of grass or rock stone in sight on the land, which rises up a gentle hill behind the main structure.
The name is a nicely imaginative touch which honors the locale's history.
"I was looking at some old postcards," Giovan said, "and I came across one of Smith's Fancy, and I thought 'that's it. It's perfect.'"
Situated on the water at the tip of Frenchtown, it was once the home of the Russian Consulate early in the 1900s, (hence its name). To add to its intrigue, it is rumored to have been a gambling hall and bordello in the 1700s. Considering all the shipping traffic during those days, this seems a likely possibility since it's right across from Hassel Island, home to the active commercial shipping community of that time.
Giovan is more than excited about her new endeavor.
"The Doumeng family had a 25-year lease on the property, which had expired," she said. "It was just the right time for me. I decided I wanted to bring back the old St. Thomas magic with my former home."
Is this the biggest project she's ever taken on? "Pretty much," she said. "I opened a hotel in Chicago once, but it wasn't my property."
The renovation, which started a few months ago, hasn't been a walk in the park. Giovan, whose jeans and hat were liberally spotted with blue paint, didn't stop to sit for an interview. Minutes are precious; she has a crew of three, plus sub-contractors for dry wall, plumbing, and all the other construction needs.
We walk up the bottom stairs to the first level. "This will be our breakfast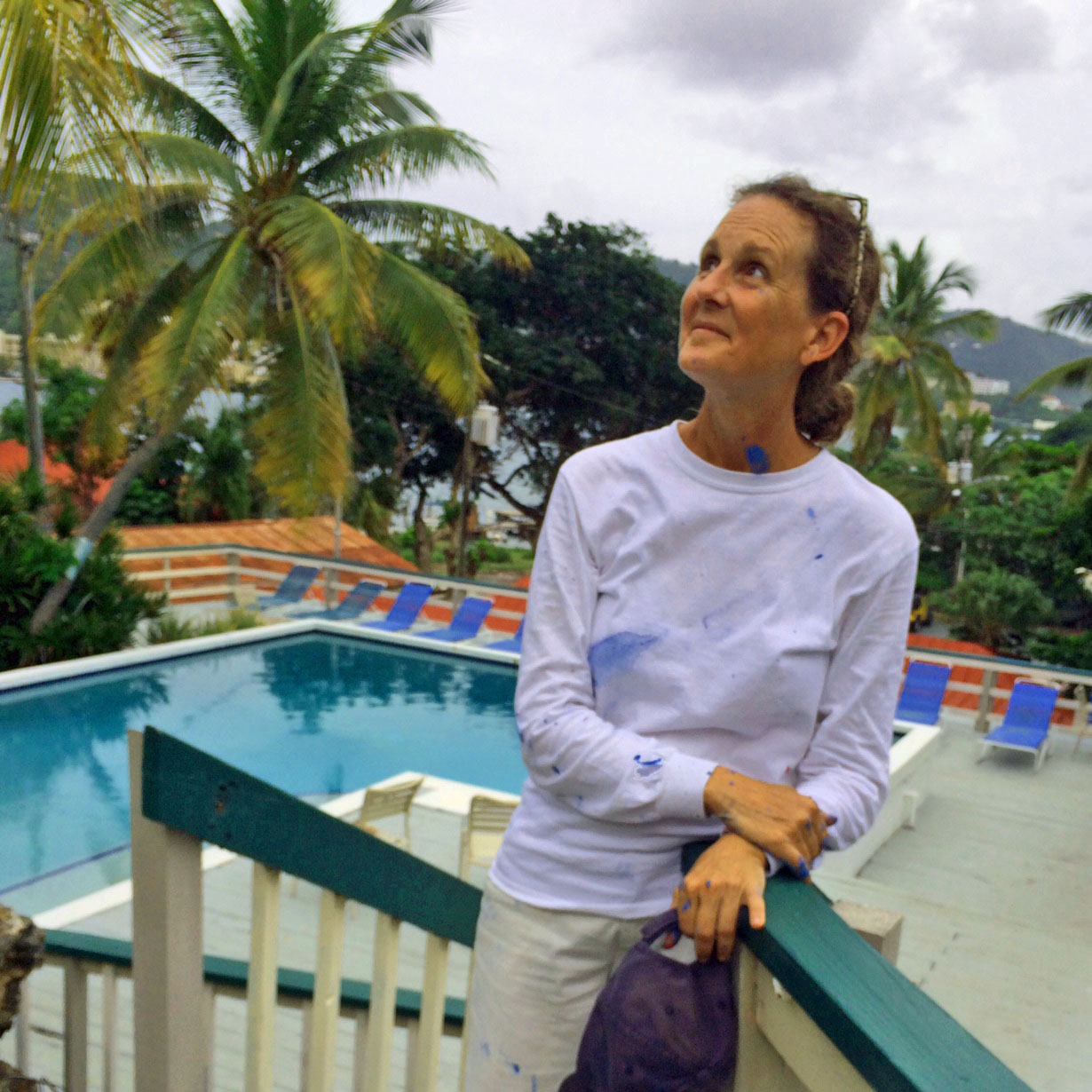 area, for guests only," she said. "No, I'm not going in the restaurant business," she added with a knowledgeable laugh.
Next we climb the stairs to the pool area, already decorated with attractive blue lawn chairs. The inviting pool is small, with a minuscule kiddies pool, but deep enough for a dive.
Giovan actually pauses to take a breath, while admiring the view. "And we're right above the Oceana's kitchen, too," she said. "Ohh, just smell!" (The Oceana restaurant occupies the adjacent building.)
Hiking on the next level, she gives a mini-tour of the four rooms which are undergoing massive renovations. The rooms all have balconies which afford an expansive view of Hassel Island, Water Island and the harbor. The rooms will be decorated with Giovan's sister Suzanne's artwork.
"All the rooms will have king-sized beds, cable televisions, air conditioners, mini-refrigerators, and telephones," Giovan said, while proudly pointing out a spiffy new shower.
She said the rates will be $169 a night. "I want to keep it reasonable, with the hope of year-round bookings," she said.
"There are more rooms, which we will finish in stages," she said. "There will be 12 total." The other rooms are on an adjoining hillside on the other side of the pool.
Since Anthony Giovan first took over the 99-year lease in 1967, the property has borne many names. Among others, it was "The Inn at Villa Olga," under Giovan's management. Then, Admiral's Inn, followed by the "Bolongo Inn at Villa Olga," under the Doumeng's management.
As compared with these sort of unimaginative names, "Olga's Fancy" seems to shine with new life.
And that is just what the new manager has in mind — giving new life to old institutions, so to speak. Giovan said she is not the only one on island taking over their parents' property.
Talking recently with local artist Shansi Miller, daughter of Zora, the inveterate sandal maker, Giovan learned that Miller has a similar endeavor for Zora's historic downtown building.
"Shansi told me she is revamping that building. Eric Tillett also is revitalizing his late mother Rhoda Tillett's Tillett Gardens," she said.
"It's the second generation coming back and taking over our parents' projects," Giovan said. "We're all in the same boat, doing what our parents started, recreating it. It's really exciting."
Giovan can be reached at 643-4247. Olga's Fancy has a Facebook page facebook.com/olgasfancy/