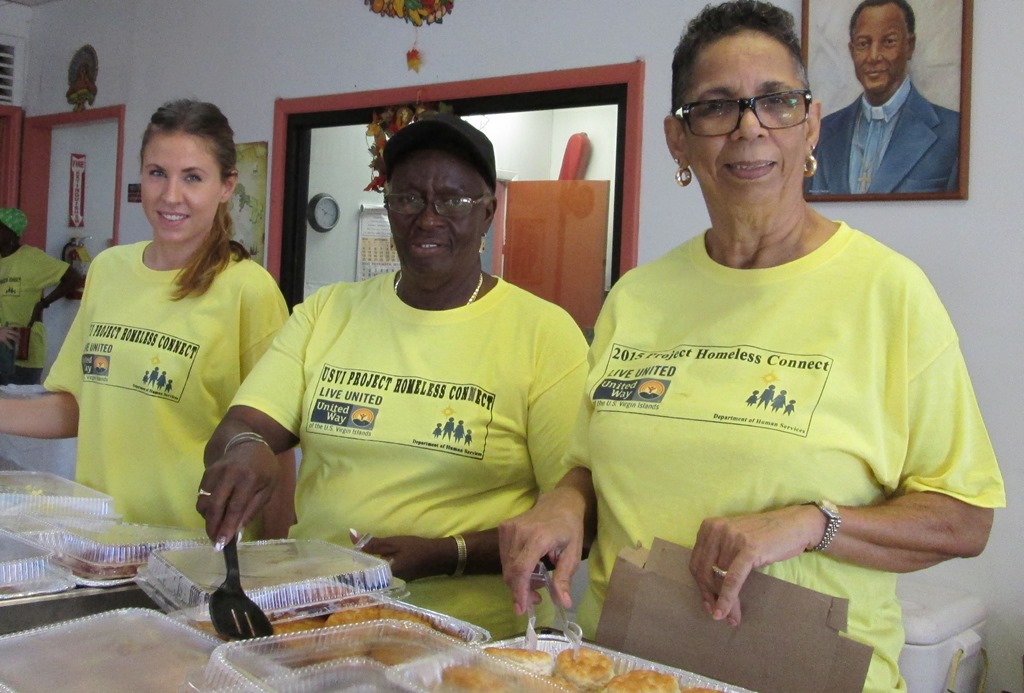 Various agencies and departments provide services for homeless St. John residents, however, accessing them provides many challenges since those services are based on St. Thomas, both clients and agency staff people said Friday at Homeless Connect.
"They don't have a phone or money to go over to St. Thomas," Celia Kalousek, director of the St. John Community Foundation, said.
The event aims to connect those in need of services with those providing them. It was held at the Human Services Department building and St. Ursula's Episcopal Church, both in Cruz Bay. They are located across the street from each other.
Homeless Connect volunteers also distributed clothing and served breakfast.
Jerry Newton, a Missouri native who said he arrived on St. John two months ago from Alaska, was enjoying French toast and sausage and biscuits while chatting with the person assigned to walk him through the process.
"I need a Social Security card and a photo ID, and to sign up for some programs," he said, adding that he doesn't have housing.
Sally Ann Medina lives on a boat in Coral Bay but doesn't have a job and would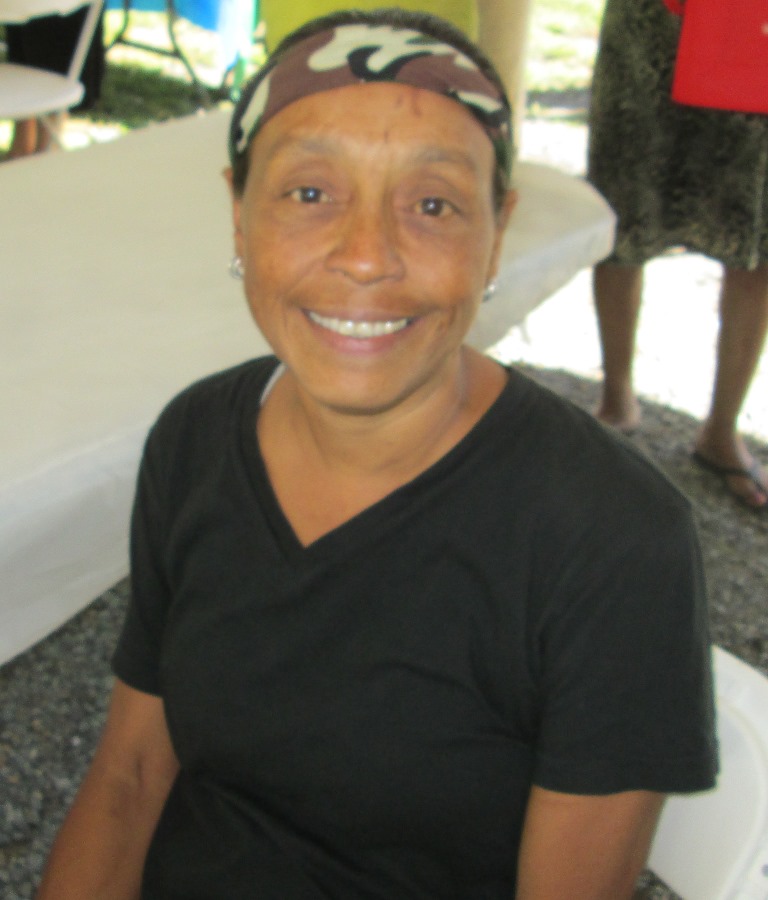 like a more permanent house. A U.S. Army veteran, she said she has a Veterans Affairs Office voucher to help pay for housing but there is no central place to find out about what's available on St. John. She said a local mail service lists apartment vacancies, but by the time the Veterans Affairs Office can react, someone has rented the apartment and she's out of luck.
Last year, the event served 42 of St. John's homeless residents but United Way Chief Executive Officer Vinod P. Dadlani said some years the number was up to 60. And he said that there are likely more people without homes that do not show up for services.
According to Kalousek, there are homeless Hispanic residents who do not take advantage of services available to them because they fear deportation.
She said homeless people are those without homes, couch surfing, bunked with relatives, living in shanties, or living on boats without plumbing, refrigeration or electricity.
Kalousek said thankfully she hasn't heard of any homeless children but wouldn't rule out the fact that they may be in families crowded into a house too small for the number of occupants.
Some of the island's homeless residents arrived on the island from the mainland but Kalousek said many once had jobs. When a problem happened, like the loss of the job or an accident that made it impossible for them to work, they joined the ranks of the homeless.
"These people are trying to do the best for themselves. It's not like they're sitting and waiting for a handout," she said.
She said she's had some success stories and got four St. John residents off the street. She said one got housing on St. Thomas through Catholic Charities, a second got into the Veterans Affairs system in Puerto Rico, a third got into a Salvation Army rehabilitation program in Jacksonville, Fla., and the fourth reconnected with his family.
Kalousek also said that meals are available most days of the week through Catholic Charities, the Seventh-day Adventist Church and Nazareth Lutheran Church. She said Our Lady of Mount Carmel Catholic Church and the Seventh-day Adventist Church also provide showers.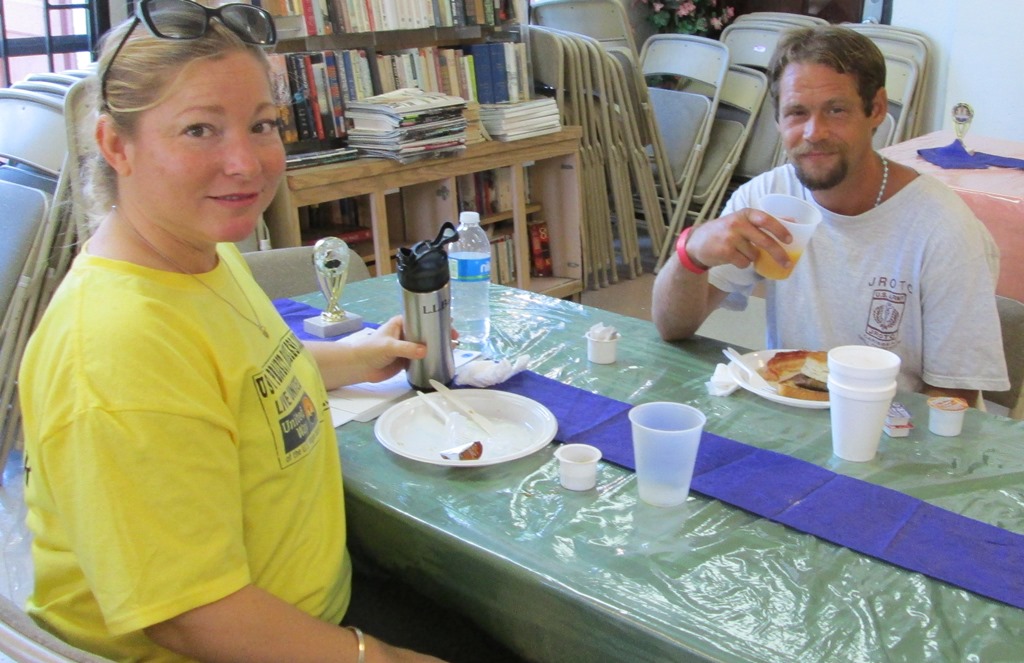 Homeless Connect had representatives from various agencies and departments on hand to get the word out about what they can do to help. Several, including the American Red Cross, Catholic Charities and Walgreens were passing out things like first aid kits, shampoo and other hygiene items to those who attended the event.
The event also had yellow-shirted volunteers to help in myriad ways.
"I want to send the message we're all one," volunteer Rea Roberts said, echoing the thoughts of several other volunteers.