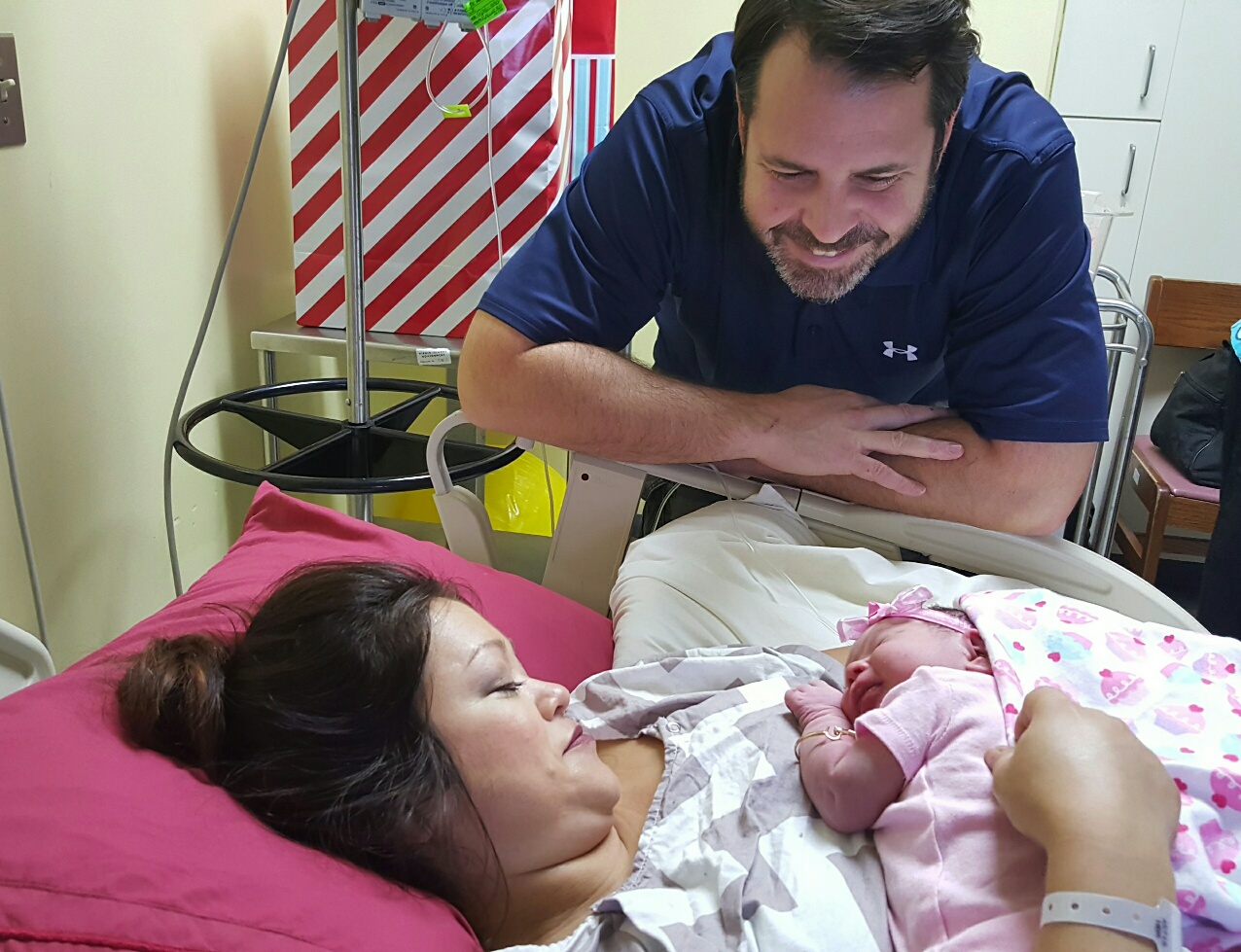 The territory's first baby of 2016 did not take long to make her entrance, arriving at Juan F. Luis Memorial Hospital on St. Croix early Friday morning.
Athena Lee Royer was born at 6:24 a.m. Friday, Jan. 1, to proud parents Harrison and Andrea Klaus Royer. Athena weighed in at 7 pounds, 3.1 ounces, and was 51 centimeters long at birth, according to the hospital's news release.
It's the first baby for the pair, and they were ecstatic about their new daughter, and the care they received at JFL.
"We would like to thank the staff for taking such good care of us. It means a lot to us, especially as first time parents," said mother Andrea Royer.
The Royers relocated to St. Croix from Atlanta eight months ago, and they were overwhelmed by the outpouring of support from not only JFL's staff, but the community. In fact, since they already had a travel system, the Royers donated the gift back to JFL's neonatal unit for another family.
They said their daughter, Athena, is just one of many firsts for their family.
"It's awesome, we're super excited,: fat her not only do we have the first Crucian in our family, but we have the first Crucian of the year," said Harrison Royer.
JFL Chief Nursing Officer Justa Encarnacion, along with several staff nurses, presented the new parents dozens of presents from the hospital administration and the Neonatal Intensive Care Unit. The gifts included an infant travel system, diapers, wipes, receiving blankets, clothing, a health and grooming kit, swaddler, pillow, baby's first book and much more.
"Having the first baby of the year born at JFL and on St. Croix is a source of pride for the staff, and we were excited to select presents that would bring delight to the happy parents. We extend congratulations and hope for a bright future for baby Athena," Encarnacion said.
There were also presents from the LuvKids organization, which included a Care Cart, baby's first outfit, a pull-along toy, and a gold bracelet donated to LuvKids from Perfection Gift Store. Ballentine Connections Inc. provided a baby bathtub, towels and washcloths, toiletries, baby bottles and a bottle brush.