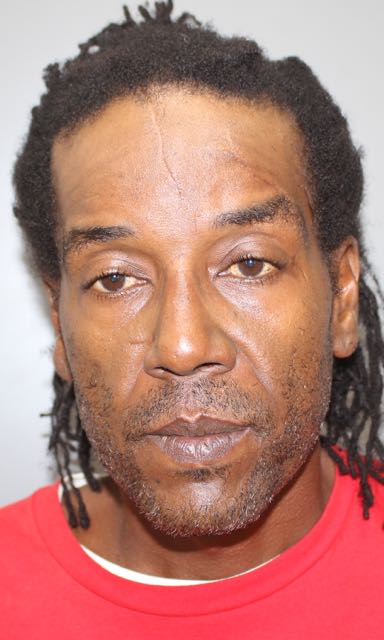 The Virgin Islands Police Department on Friday arrested Rupert "Youth" Walters of Pastory, charging him with first-degree murder in the May 29 murder of Kenson Jolly.
Announcing the arrest Tuesday, the VIPD outlined the following series of events.
At about 11:12 p.m. on May 29, officers responded to the area of Kongens Gade in downtown Cruz Bay to investigate a report of a disturbance. At the scene, they found an unresponsive black male slumped over in a patio chair. He was found to have several gunshot wounds to his body and was pronounced dead on the scene.
The victim was identified as Kenson Jolly, 25, of Pastory.
Jolly had been arrested on Feb. 18 on the charges of first-degree assault, third-degree assault, mayhem and possession of a dangerous weapon during the commission of a crime in connection with a stabbing incident in Cruz Bay. The suspect in that incident was described as having been a black male wearing black clothing and carrying a machete. The victim of the stabbing was found bleeding from multiple wounds. Minutes after arriving at that scene, officers searching the area encountered Jolly, who matched the description of the suspect. He was covered in blood.
Jolly was detained and placed under arrest after being positively identified by a witness as the individual that assaulted Rupert Walters.
On Friday, Walters was charged with first-degree murder. Bail was set at $750,000 and he was remanded to the Bureau of Corrections.