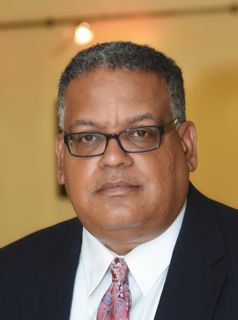 There is a highly visible and sometimes noisy capital project taking place at WICO's inner berth. Indeed, a couple of Saturdays ago a friend texted me and jokingly wrote, "Your dock is noisy." I immediately and happily texted back my reply, "That is the sound of progress."
As we look around the world, we see changes happening every day, which have both economic and personal impacts. A savvy business in today's market makes every attempt to predict change and plan a strategy designed to be ahead of the curve and harness economic benefits from predicted change. Businesses that react to change already in motion will more often miss out on the opportunity to take advantage of the change. This is akin to the old adage, "The early bird catches the worm."
The West Indian Co. Ltd. has always been the proverbial early bird and this trait has enabled us to remain a strong, viable entity, proudly in business for over 100 years.
In 1912, WICO came into being when a group of visionary businessmen foresaw the economic benefits possible as a result of the opening of the Panama Canal. These visionaries anticipated the needs of Charlotte Amalie and provided electricity to the community by 1915. When oil replaced coal as fuel, WICO was ready to provide oil storage capabilities.
Later, in 1936, WICO's principals predicted that tourism would become a viable business in St Thomas and moved to open the first tourist shop, with later expansion into what is now the Havensight Shopping Mall.
Over the years, WICO has strategically maintained and reinvested in its facilities. Most recently, in 2013, the dock was extended 150 feet to the southwest, which allowed for the third largest ship in the world, Royal Caribbean's Quantum of the Seas, to berth.
Today WICO continues the mantle of visionary leadership and strategic growth. Our current capital improvement project, the Inner Berth Project, will ensure the strength and stability of the WICO dock and enhance its ability to withstand the berthing of the current industry standard mega ships.
This infrastructure ensures the continued safe berthing of three mega ships on our 3100-foot pier. We all know that these larger ships are the norm and not the exception, and I can't help but take this space to tease you with a bit of exciting new, bigger, better mega-ship news.
We will be hosting the inaugural visit of the Carnival Vista, our exclusive berthing partner, Carnival Cruise Line's entry into the mega-ship arena. This massive floating city will be visiting us Nov. 10.
We have spent many words in this same Op-Ed space over the past two years educating the public as well as our stakeholders of the need to continuously improve our destination. This improvement definitely includes real investment in infrastructure and, for a cruise ship dock, its most valuable piece of real estate is its pier.
Cruise lines and their captains value safe, state-of-the-art berthing above anything else a cruise ship dock has to offer. At WICO, we are pleased that our dock is known throughout the industry as one of the premier places to berth these ships with a construction cost of almost $1 billion apiece.
We are very proud of an investment and infusion of $11.5 million in our economy, which sorely needs the benefits of capital investment dollars. This project is an investment that promotes short- and long-term economic benefits not only to WICO but also the economic health of the territory.
The actual work is designed to strengthen the inner berth of the dock by replacing approximately 750 feet of bulkhead using pre-poured concrete slabs, combined with the replacement of several dozen 150-ton bollards. As a result, a labor force comprising local subcontractors, masons, carpenters … have been hired and are expected to work for a duration of nine months.
Additionally ancillary economic benefits will be exponential as workers shop and spend at local businesses.
Even though work on this project is under way, WICO has ensured that we would not have to turn away any ships. Ever mindful of the WICO brand reputation, customer satisfaction, safety and the economy of the Virgin Islands, WICO has proactively scheduled the work to be done on days and at times which create the least amount of impact on our visitors.
On days with three cruise ships on the dock, we utilize the entire dock length and all work is suspended. We tested this configuration for the first time on Sept. 6. On that Tuesday, the Norwegian Escape safely and easily berthed in the inner berth on temporary fenders. The docking operation was safe, smooth and seamless. Our exclusive berthing partner, Norwegian Cruise Lines was pleased with the safe harbor granted to her mega ship and we were even more pleased.
As the Centennial Celebration fast approaches, WICO is mindful of its vital and integral role in the economy and lifeblood of the Virgin Islands. Projects like this inner berth improvement, is just the most recent and highly visible manifestation of our relentless commitment to strategic and visionary leadership. This is just another example of our pledge to our territory's stability, prosperity and our future. Yes, WICO is synonymous with progress.