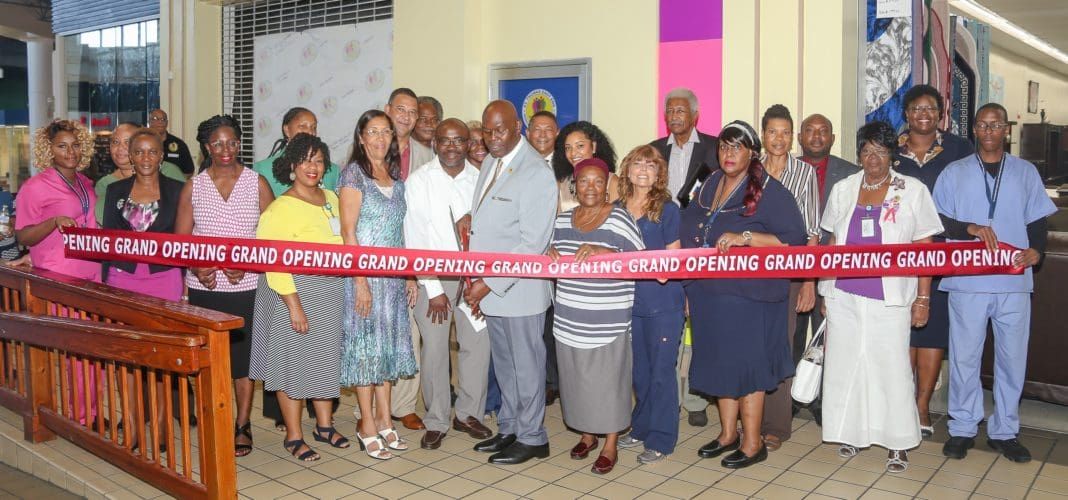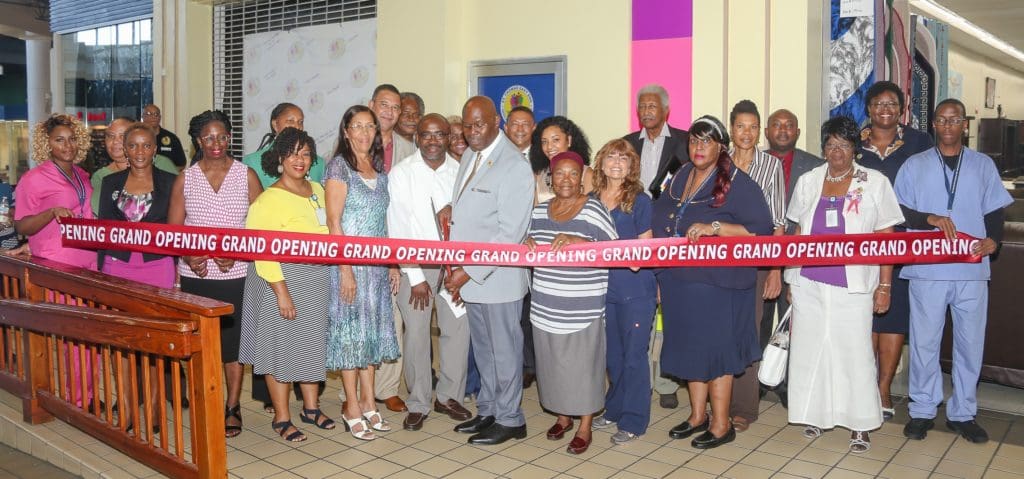 The St. Thomas East End Medical Center Corporation (STEEMCC) officially opened its new dental suite at a ribbon-cutting ceremony on Friday in Tutu Park Mall with support from a cross section of government, private businesses, non-profit agencies and the public.
Moleto A. Smith Jr., executive director of the medical center; Dr. James C. Nabors, senior dentist; and Francia Brinn, STEEMCC board chair, addressed each of them applauding the accomplishment of the health center to expand public oral healthcare. Smith stressed the obligation of those in the health care arena to consistently meet needs in response to the current national concern about affordable healthcare. Nabors gave an overview of how the dental suite came to fruition, and Brin highlighted the dramatic increase in the number of patients over the last three years.
The new dental facility will enable the health center to increase dental services to 650 more patients in addition to the 4,000 who receive dental care annually. The suite is outfitted with five dental chairs and state of the art equipment. A staff, consisting of four dentists selected from the National Health Scholars program and two hygienists, will complete the facility.
The St. Thomas East End Medical Center is a free-standing health center that serves all persons in the St. Thomas-John community. It is located in the Tutu Park Mall. The health center aims to eliminate disparities in healthcare and to improve the health and wellness of the entire community.