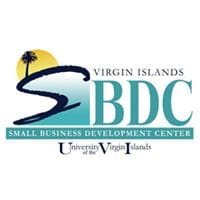 Living in the Caribbean with sun, sand and sea can be a wonderful thing. For those who are required to work outdoors, the sun is not the only thing with which they must contend. Extreme heat or humid conditions, inclement conditions such as rain and the accompanying mosquito-borne diseases are just some of the risks employees face while working outdoors. To help employers develop an action plan to safeguard their employees, the Safety in Paradise Program and the VI Small Business Development Center (VI SBDC) will be offering a free seminar to address some of these issues.
Individuals interested in learning more can attend the Working Outdoors Seminar at 9 a.m. on Friday, Aug. 18. The seminars will take place at the VI SBDC Training Facility, located in the Sion Farm Shopping Center on St. Croix and at Nisky Center on St. Thomas. The seminar will cover topics such as the dangers of working outdoors, minimizing risks of weather conditions and mosquito borne illnesses, establishing a complete illness prevention program and much more.
The event is free and open to outdoor workers in any industry such as oil and gas, agriculture, marine, landscaping and construction.
For more information on the seminar, contact Maricel Flores Diaz at 693-1146, e-mail safetyinparadise@uvi.edu or visit http://safety.uvi.edu.