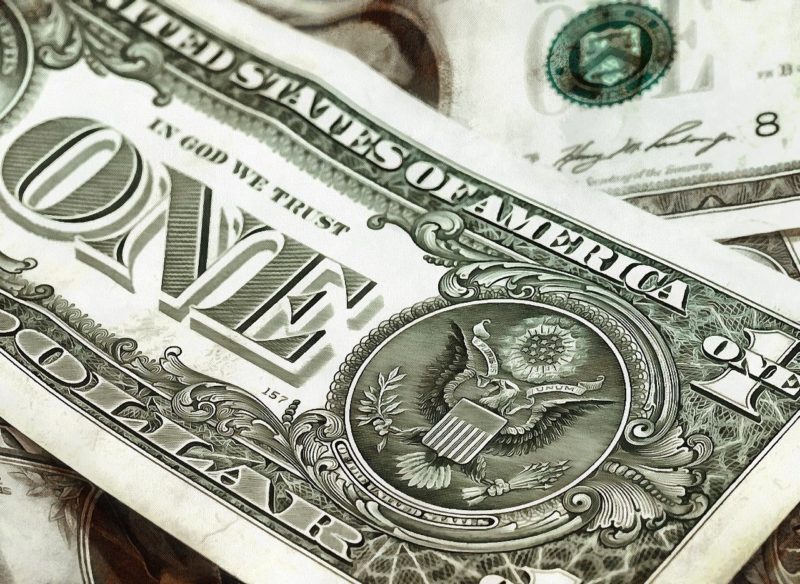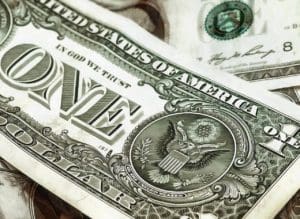 Taking actions that affects thousands of U.S. Virgin Islanders and hundreds of thousands of Puerto Ricans and other territorial residents, the Consumer Financial Protection Bureau sanctioned two American Express banking subsidiaries for discriminating against territorial customers.
The CFPB is a new institution, formed in 2011, as the brainchild of Sen. Elizabeth Warren (D-MA). It was vehemently opposed by the banking and financial industry, which spent large sums lobbying against it.
The CFPB consent order requires American Express to change its practices and to reimburse customers for the difference in the fees, interest rates and settlement terms of territorial cards versus stateside cards.
More than 200,000 customers were affected over the last decade, according to a statement from CPFB. It found that American Express discriminated against residents of the USVI and other territories by giving them credit terms worse than what it offered in the states. Also, American Express discriminated against some customers with Spanish-language preferences. Territorial customers got higher interest rates, stricter credit cutoffs, and less debt forgiveness during negotiated settlements.
The order does state that American Express actually self-reported the problems and corrected the bad practices. It also reports that the disproportional practices appeared to result in part because different subsidiary companies handled the insular territories than handled stateside business.
The main culprits were a suite of "PRVI" American Express cards specifically for Puerto Rico and the USVI.
As of August, 2013, about 44 percent of the company's 5,751 USVI accounts were PRVI cards, versus 88 percent of Puerto Rico's 185,168 cards.
Different practices affected different numbers of people. For example, 67 percent of PRVI American Express Credit Card and PRVI Platinum Credit Card pricing offers did not have a zero- percent introductory APR offer and only 29 percent had a zero-percent introductory APR for twelve months; but 90 percent of the comparable U.S. States cards offered a twelve-month zero-percent rate or better. This issue affected 57,956 PRVI consumers over the period in question, according to CFPB.
U.S. cards issued in the territories also had less valuable promotional offers than those given stateside. This specific issue affected 25,516 customers, including 2,327 USVI residents and 2,525 Pacific Territory residents. .
American Express has already paid about $95 million in redress to customers – mostly in Puerto Rico – during the review and the Aug. 23 order requires it to pay at least another $1 million.
"Consumer financial protections are not confined within the 50 states," CFPB Director Richard Cordray said in the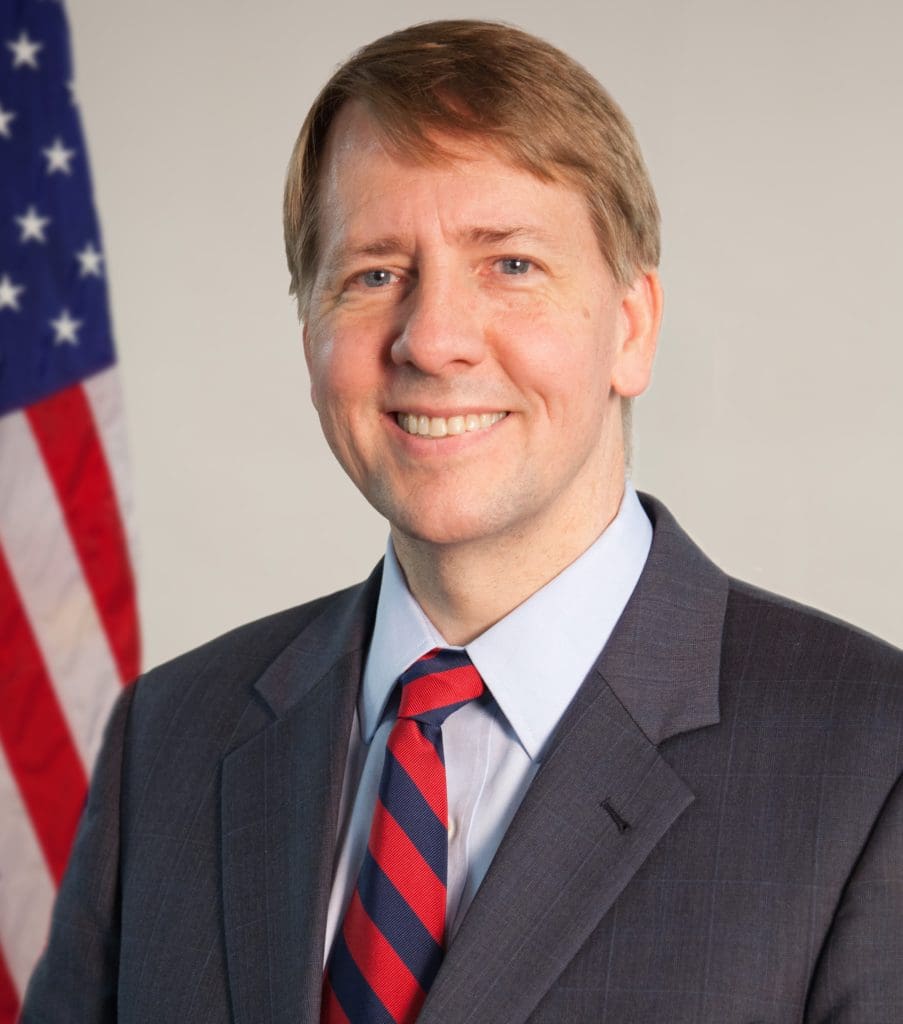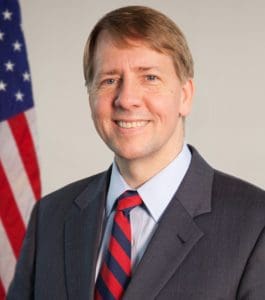 bureau's statement.
"American Express discriminated against consumers in Puerto Rico and the U.S. territories by providing them with less-favorable financial products and services. They have ceased this practice and are making consumers whole. In particular, because they self-reported the problem and fully cooperated with our investigation, no civil penalties are being assessed in this matter."
According to the CFPB, American Express Centurion Bank and American Express Bank, FSB are the two bank subsidiaries of American Express Company that administer American Express Company's credit and charge card lines of business. They offered 45 different cards, some credit and some charge cards that require the full balance to be paid monthly.
The consent order says American Express "also gave consumers in the Pacific Territories and those who expressed a Spanish language preference and who were in collections from Respondents less favorable debt collection offers than offers they gave to U.S. States consumers without a Spanish language preference."
CFPB says American Express has already changed its management to put its Puerto Rico cards under the same division as its U.S. cards.
The bureau says American Express has already paid $94.6 million to territorial account holders, in account credits or, when accounts are closed, in checks. That includes $55.7 million for disparities in pricing, rebates, and promotional offers, and $35.7 million for disparities in customer service, account management, collections, debt mitigation, and line assignment. It has set aside $1 million more for any remaining payments.
So if you have an American Express card in the U.S. Virgin Islands, look at your statements. There is a strong chance you have received a payment as a result of the CFPB review and consent order.