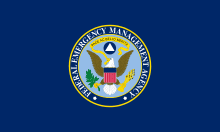 Virgin Islands survivors of Hurricane Irma or Hurricane Maria who apply for disaster assistance from the Federal Emergency Management Agency (FEMA) may be contacted by the U.S. Small Business Administration (SBA). Those who are asked to submit an application for a low-interest SBA disaster loan should not hesitate to apply.
It's important that survivors know they do not have to accept an SBA loan if one is offered. If they do not qualify for a loan, SBA will refer them back to FEMA and they could be considered for other FEMA grants for Other Needs Assistance (ONA). This assistance covers disaster-related car repairs, clothing, household items and other items. Survivors cannot be considered for ONA grants unless they complete and return the SBA loan application.
Some types of ONA do not depend on completing the SBA application. These include medical, dental and funeral expenses. So, it's not necessary to submit the SBA application for those kinds of grants.
In planning their recovery, survivors should give themselves the widest possible set of options. Submitting the application makes it possible to be considered for additional grants, and those who qualify for a loan will have that resource available if they choose to use it.
Applicants may apply online using SBA's secure website at https://disasterloan.sba.gov/ela. Additional disaster assistance information is available at https://www.sba.gov/disaster-assistance. Applicants may also call SBA's Customer Service Center at 800-659-2955 or e-mail disastercustomerservice@sba.gov for more information on SBA disaster assistance. Individuals who are deaf or hard of hearing may call 800-877-8339.
Homeowners can borrow up to $200,000 from SBA to repair or replace their primary residence. Homeowners and renters may borrow up to $40,000 to repair or replace personal property. Businesses may borrow up to $2 million for any combination of property damage or economic injury.
The filing deadline to return applications for property damage is Nov. 6, 2017, for Hurricane Irma and Nov. 20, 2017, for Hurricane Maria. The deadline to return economic injury applications is June 7, 2018, for Hurricane Irma and June 20, 2017, for Hurricane Maria.
Virgin Islanders who have not yet registered with FEMA can do so online at www.DisasterAssistance.gov or in Spanish at www.DisasterAssistance.gov/es or by phone at 800-621-3362 or (TTY) 800-462-7585. Those who use 711-Relay or Video Relay Services may call 800-621-3362.
The toll-free telephone numbers operate from 7 a.m. to 11 p.m. (local time) seven days a week until further notice. Operators are standing by to assist survivors in English, Spanish and many other languages.