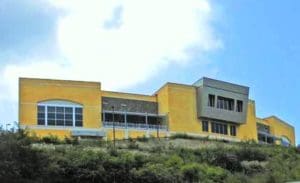 The V.I. Council on the Arts is giving out grants for art-related losses at the newly reopened St. Thomas Turnbull Regional Library and St. Croix Florence Williams Public Library, and the Department of Planning and Natural Resources has temporarily relocated to Turnbull Library.
DPNR is also helping the government with archival services with records and materials at risk or damaged in the recent storms.
According to a Monday news release from DPNR, services at the Turnbull Regional Library will be limited to the second-floor areas, where the public computer center, the Von Scholten Collection, and public services in the general circulation area are housed. The popular children's room also will be open.
Florence Williams Public Library in Christiansted is ready for patrons and is equipped with electricity and internet, according to DPNR.
All of DPNR's St. Thomas offices are now in Turnbull Library. This includes all divisions, including Fish and Wildlife, the V.I. Council on the Arts and the State Historic Preservation Office.
The libraries phone service has not yet been restored, but residents can visit any of the divisions from 10 a.m. to 5 p.m. Monday through Friday.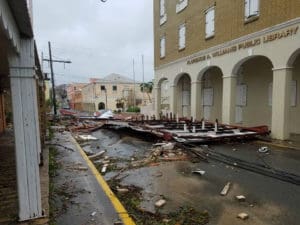 According to DPNR, the U.S. National Endowment of the Arts will give damage assistance to art organizations, non-profits and individual artists, via annual state grants through the V.I. Council on the Arts. Any art organization needing technical assistance as a result of Hurricanes Irma and Maria can contact the VICA office to get a Damage Assessment Form.
Damage Assessment Forms will be available at their temporary location at the Charles W. Turnbull Regional Library on St. Thomas, or at the Mars Hill office or Florence Williams Public library on St. Croix.
To avoid interrupting library services, DPNR Commissioner Dawn Henry is asking everyone coming to the library for DPNR services to use the lower level entrance.
To help with its archival efforts, DPNR is asking all V.I. government entities to conduct a pre-assessment of their archival materials. These can include annual reports, minutes of board meetings, personnel files that may contain notices of personnel action, employees' personal information, ceremonial booklets and photos.
DPNR also will provide curating assistance to preserve art collection, furnishings, and other V.I. collectibles.
"No matter how tempting it may be, please refrain from throwing away such valuable material, it's an integral part of our history," Henry urged in a statement.
According to DPNR, the department will contact agencies to schedule site visits. Any question or concerns can be called to 340-643-6013.