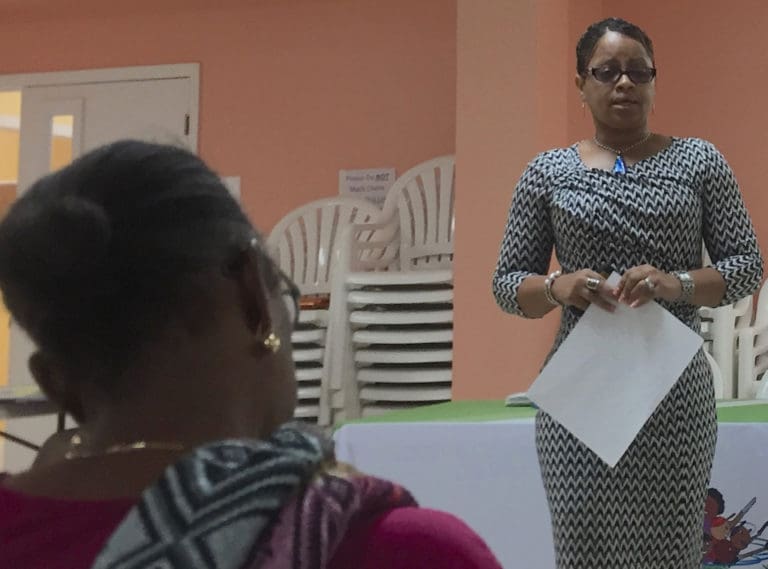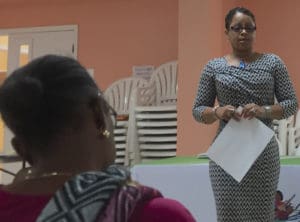 The St. Croix Long Term Recovery Group grew slowly, from a few members after the 2017 storms to more than 70 member organizations now, and is equipped with an impressive board of community leaders and a mission to provide the most necessary recovery services in efficient ways.
"Long-term recovery is the longest and most emotional part of a disaster," said Delia Richardson, executive director of community engagement for the St. Croix Recovery Group.
In the days after the back-to-back hurricanes, faith-based and social services activists began to plan how to help people in need. Two driving forces, FEMA and the American Red Cross, sent representatives to the meetings, according to Jay Rollins, the Recovery Group's executive director of regional and national relationships. Pastor Garry Moore, Chris Finch of Lutheran Disaster Response and Rollins, a four-year resident of St. Croix with humanitarian aid experience, began organizing other civic, government and faith-based leaders.
Long Term Recovery Groups are common on the mainland, Rollins told the Source in an interview, and are usually born from Voluntary Organizations Active in Disaster, a planning group. There are recovery groups on St. Croix, St. Thomas and St. John that meet every week to actively rebuild and help communities heal. Notably, they can qualify for larger grants when they represent the entire territory, Rollins explained.
The organization's work plan is simple – it rolls out with a call to the hotline from someone who needs help. The group appoints a disaster case manager who verifies the needs and then begins to develop a plan of action, calling on the partners most likely to assist. They communicate and collaborate until the project is completed.
At Monday's meeting, several members talked about their committees' work as caregivers, their efforts to help young people process emotions after a disaster, and upcoming training for faith leaders. VITEMA's director Daryl Jaschen announced community emergency response team training classes.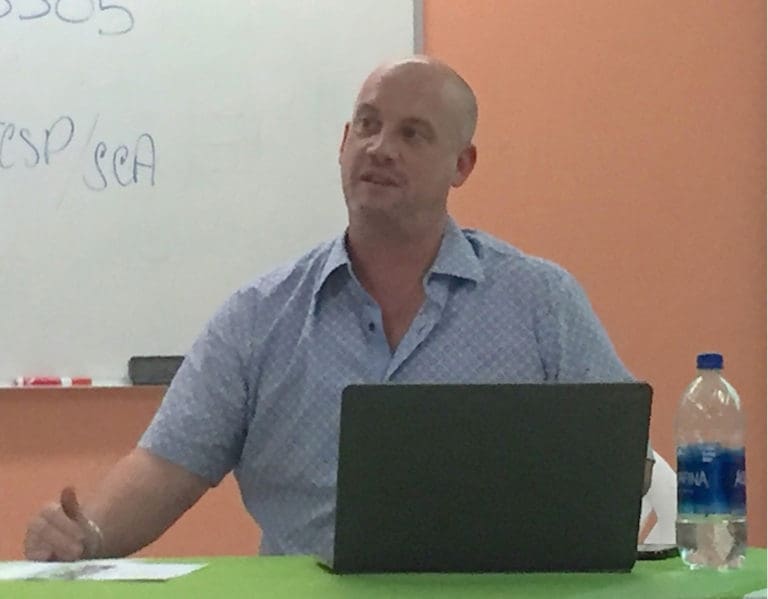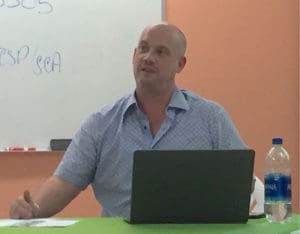 The Long Term Recovery Group, through Lutheran Disaster Response, is the only organization doing rebuilding. Also on Monday, one of their clients, Alberta "Chickie" Benjamin, and Luz Rodriguez, her caseworker, talked about their project in Campo Rico, which started with a blue tarp and ended with the final nail on a new roof.
Benjamin's home is one of 53 that have new roofs using volunteers from the States. They travel to St. Croix for two weeks at a time to work for Lutheran Disaster Response. Their stay can be longer, depending on the number of skilled volunteers and the weather.
"My house is so pretty," Benjamin added at the end of the slide presentation of her new roof.
The recovery group members include national partners, specifically the American Red Cross, AmeriCorps, Bloomberg Foundation, the Salvation Army and the FEMA.
More than two dozen faith-based and social services organizations, such as the Lutheran Disaster Response, Catholic Charities, the Women's Coalition of St. Croix and Interfaith Coalition, comprise the majority of members. Government agencies also contribute, such as the Offices of the Governor and the Delegate to Congress, the Justice Department, the National Guard and the V.I. Emergency Management Agency.
Business partners include AeroMed, Armrey Industries and Island Therapy Solutions.
The Community Foundation of the Virgin Islands has been a strong supporter, and Cruzan Rum donates a percentage of its U.S. sales to the non-profit organization. FEMA is an active partner, providing five liaisons to the territory. It also pays the airfare for roofing volunteers. Other active agencies are V.I. Human Services, the Health Department and VITEMA, Rollins said.
The St. Croix Long Term Recovery Group has three employees, and Rollins fundraises their salaries. He is currently creating a portal to raise $15 million in five years and writing grants.
Richardson is giving government agencies and businesses hour-long hurricane preparedness presentations, and she keeps track of the work within the committees. She also works to engage youth in preparedness so they may teach their schools, churches and during parades.
Christina Joseph, the executive assistant, coordinates the office activities, prepares educational materials and works with the committees.
The executive board of the Long Term Recovery Group is pastor Gary Moore, chairman, Chris Finch, vice-chair, J'Ada Finch-Sheen, secretary, and Jerry Weninger, treasurer. The committee heads are Karen Hunt, Cheryl O'Reilly, Lori Edwards and Xawntoia Franklin. Bruce Marshack represents legal counsel, and St. Croix Foundation is the fiduciary agent.
The St. Croix Long Term Recovery Group holds a public town hall meeting on the second and fourth Mondays at the St. Croix Christian Church in Orange Grove.
Rollins said they are always looking for more members and committee heads.
"This is worth your investment. This is worth your heart. This is worth your commitment. We need you and individuals you know, as well," Richardson said.
The hotline for all questions is 340-473-5305.