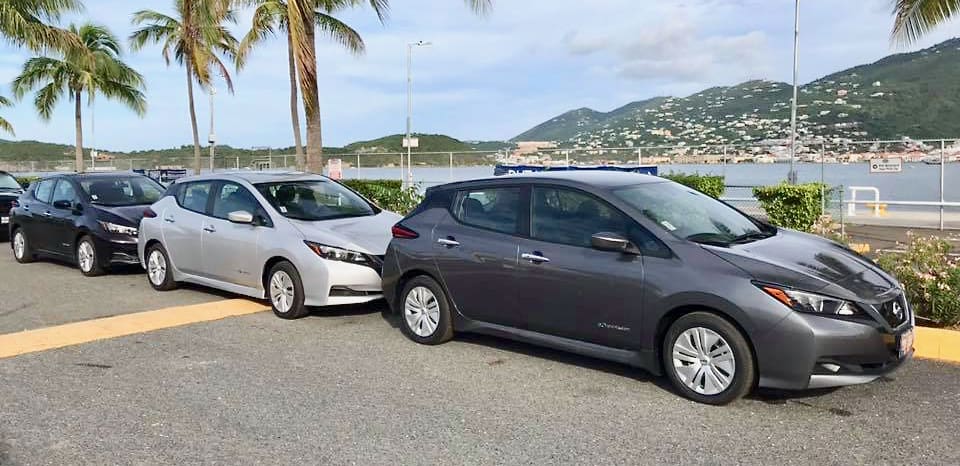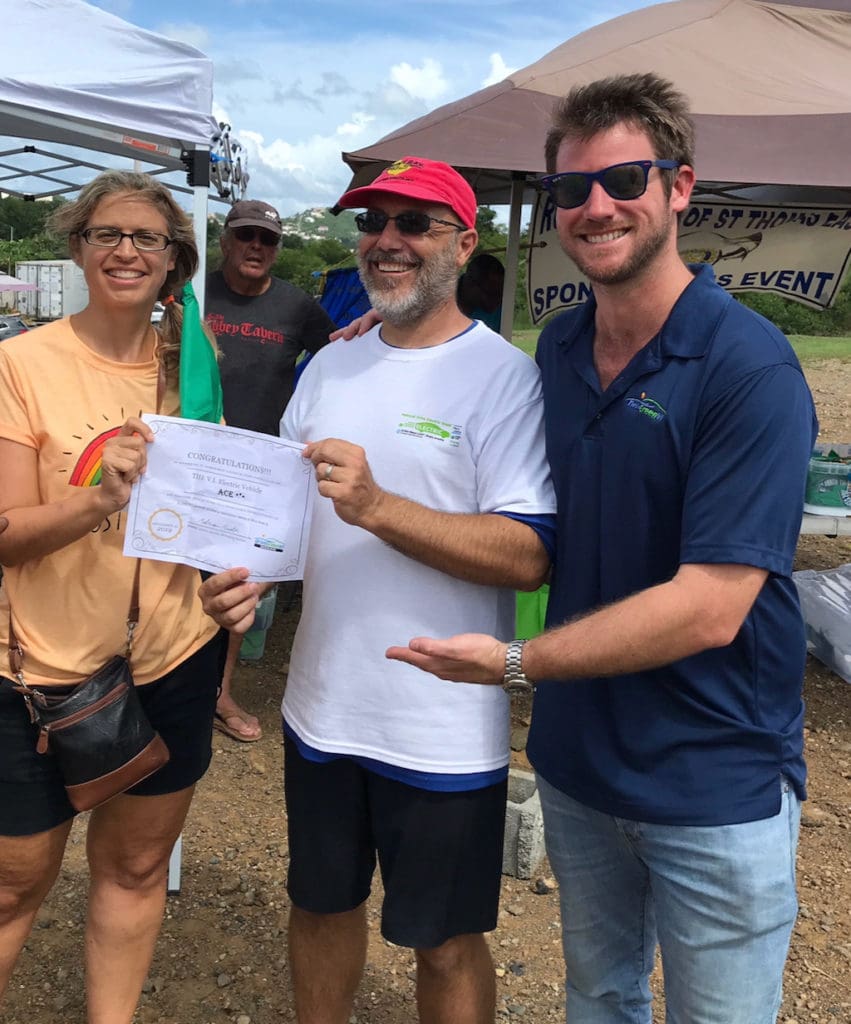 Local electric vehicle owners and advocates were out in force Saturday to commemorate National Drive Electric Week with a rally around the island, test drives, battery demonstrations, and even a poker run.
Nearly 300 events were also held across North America, with the goal of raising awareness around the benefits of owning and driving electric vehicles. On St. Thomas, co-organizer Rob Upson said local Nissan Leaf owners formed a club and organized to launch Saturday's rally after Upson came across information online about National Drive Electric Week. He then signed St. Thomas up as a "city" within the nationwide event.
More than 20 vehicles participated in the rally Saturday, which was headquartered at Market Square East on St. Thomas and included stops at Yacht Haven Grande and Magens Bay Beach, along with Margaritaville and V.I. Montessori School and Peter Gruber International Academy, both of which have charging stations on premises.
At Market Square East, organizers from Drive Green V.I. were on hand to give test drives and offer a $1,000 first place prize for the Poker Run, which went to St. Thomas attorney Gaylin Vogel. ProSolar, a sponsor of the event, offered a solar powered lithium ion battery pack as second prize and information to participants and attendees on solar panels, back-up batteries and chargers.
Upson said most Nissan Leaf owners on island are "enthusiastic" about their cars, which have instant torque for climbing hills and better traction than other front-wheel-drive vehicles. While you might see a minimal increase in your power bill, the cost is less than what's spent on gas each week, saving time and money at the pump, he said. Maintenance is less too, according to organizers.
Despite the high WAPA rates in the Virgin Islands, electric vehicles are 50-200 percent more efficient on a cost-per-mile basis than a gasoline vehicle of similar size. Once the panels used to charge your car are paid off, you're essentially driving for free, and your savings increase by not having to replace things like brakes, belts and fluids, organizers said.
Sponsors for Saturday's inaugural event were: Drive Green V.I., ProSolar Systems, Magens Bay Authority, Margaritaville, Caribbean Green Technology Center, Rotary Club of St. Thomas East, 104.4 The Buzz, Island Green, V.I. Energy Office, and V.I. Montessori School and Peter Gruber International Academy.