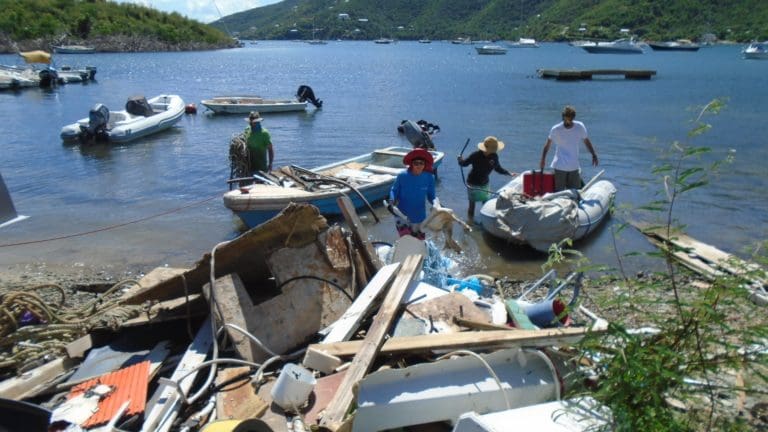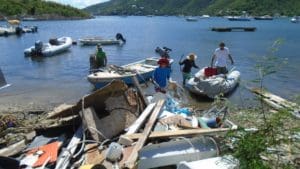 Coral Bay Community Council (CBCC), with the help of community members, is in the process of mobilizing grant funds to realize the common goal of cleaning up the shorelines of Coral Bay, St. John.
Hurricane debris, both underwater and on the shorelines of Coral Bay, still persists in many areas two years after the hurricanes. CBCC worked to secure two grants to pay for removing the debris and hauling it to the St. Thomas Bovoni Landfill: one from the Community Foundation of the Virgin Islands with funding provided by the Island Spirit Fund and a second grant from the V.I. Department of Planning and Natural Resources' Coastal Zone Management Division. With the support of this grant funding, CBCC reached out to Coral Bay Community members as well as Coral Bay Yacht Club to work together in cleaning up the environment and protect the marine habitat.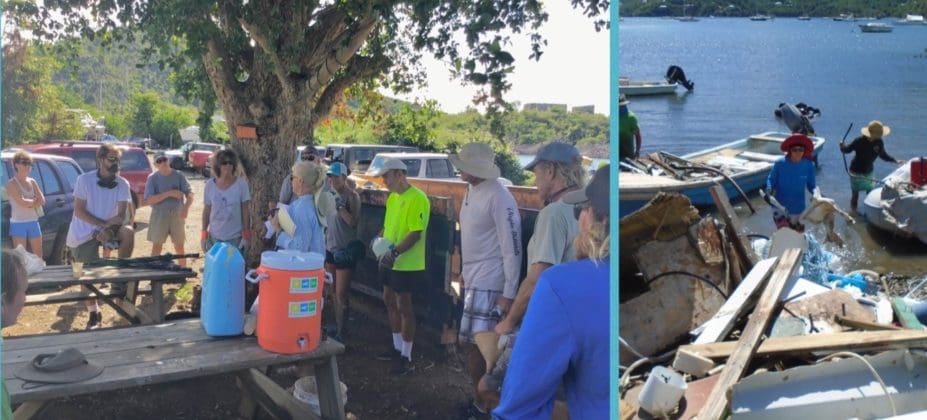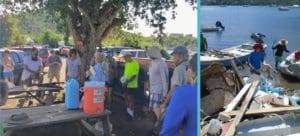 In October, the cleanup process began. To date, over 85 cubic yards of debris, flotsam and jetsam have been removed from Johnson's Bay shoreline, the Fortsberg shoreline, Hurricane Hole's shoreline and throughout Coral Harbor underwater. Coral Bay Yacht Club designated the day after Thanksgiving, normally the annual regatta, as Cleanup Day, and 30 more volunteers helped to clean more hurricane debris — 40 more cubic yards!
Community response has been overwhelming as the partners work to make the storms of 2017 a distant memory. President Sharon Coldren said, "CBCC thanks the Community Foundation of the Virgin Islands- Island Spirit Fund and DPNR CZM for grant funding to collect and haul away the debris. We also are truly grateful to many volunteers. We look forward to reducing more visible impacts from the hurricanes during the next few months, and wish everyone a wonderful holiday season."