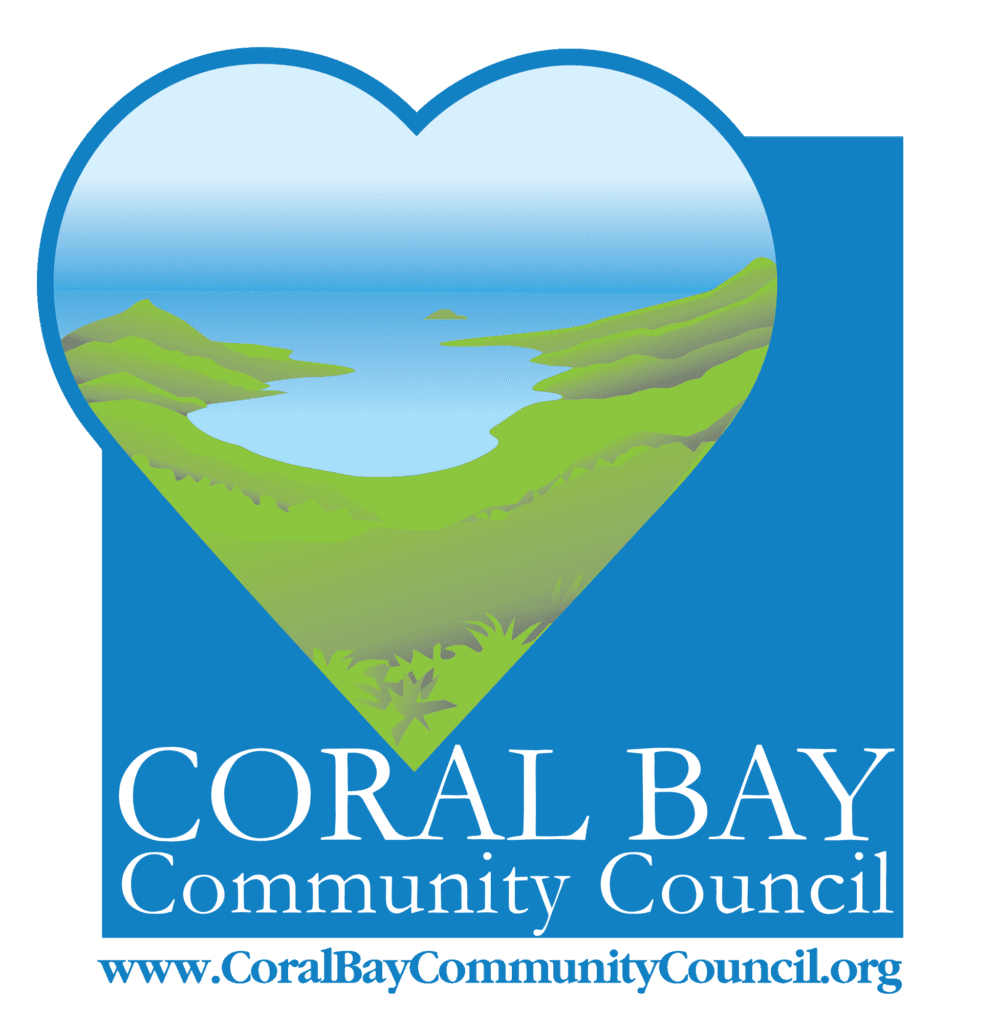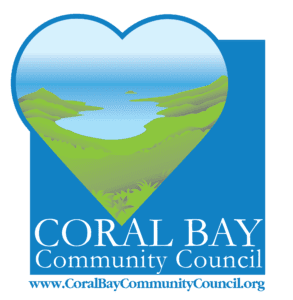 "Do you know how well your onsite septic or wastewater treatment system works? Remote areas of the USVI, like Coral Bay, are not connected to public sewer lines or wastewater treatment plants; instead they use standalone septic tanks and aerating wastewater treatment systems to handle sewage and other wastewater. St. John relies on these systems every day, yet little is known about their actual performance," said Rachel McKinley, the project manager.
In 2020, Coral Bay Community Council (CBCC) will be conducting a performance study of the most commonly used aerating onsite waste treatment systems and conventional septic tanks. Many island-specific variables influence the performance of these systems, including seasonal rainfall extremes, frequent power outages, seasonal/rental use and maintenance challenges. This study will help find out how effectively these technologies are reducing contaminants such as nitrogen and E. Coli fecal bacteria that can pollute the environment and affect people's health.
For this study, Horsley-Witten Group, an engineering and environmental consulting firm focused on sustainable water resource protection, will be analyzing the data and writing the final report and recommendations. The EPA-certified lab Ocean Systems Laboratory, Inc. will be conducting the sample collection and analysis for CBCC. This project is funded by a grant from the U.S.  Department of Agriculture (USDA) Rural Utilities Service.
Water outflow samples entering the environment will be collected from several aerating onsite wastewater treatment systems and septic tanks currently in use within the Coral Bay Watershed on St. John. Due to the extensive water testing, each round of sample collection will cost about $1,200 per system from the grant funds.  CBCC is seeking homeowners and business owners who will let their systems be tested four times in the next four months. All locations and identifications will be anonymous, and there will be no cost to the voluntary participants. The study will provide valuable insight into the actual performance of wastewater treatment systems in the tropical environment.
This wastewater treatment performance study is a part of CBCC's Phase 2 project to implement recommendations from the 2015 Coral Bay Potable Water Supply and Wastewater Treatment Plans and 2019 Advancing Onsite Wastewater Treatment in the USVI: An Evaluation of Current Usage and Emerging Technologies on St. John, USVI (Phase 1) Report, also supported by the USDA.
CBCC will also be conducting research on coastal water and groundwater quality and coordinating two cistern drinking water quality testing events for Coral Bay residents. In the spring, CBCC will co-host two drinking water and wastewater treatment workshops with Department of Planning and Natural Resources and RCAP Solutions: one for property managers, owners and renters and another for professionals and government agency personnel. These workshops will focus on proper operation and maintenance and identifying potential solutions that can be applied to our Virgin Islands water and wastewater treatment issues.
This work is a part of the Coral Bay Watershed Management Plan objectives and activities. CBCC's mission is to serve the community by protecting the environment, improving infrastructure, supporting education, encouraging social progress and planning for appropriate low-impact development.
"We are looking forward to working with residents and professionals throughout the USVI to gain a better understanding of the nitrogen and bacteria removal capabilities of these different systems and more information that can used across the USVI and beyond,", said McKinley, CBCC environmental programs manager, who encourages anyone interested to call 340-776-2099 or email Water@CoralBayCommunityCouncil.org or stop by the CBCC office (in Coral Bay across from the fire station) to participate in the onsite wastewater treatment system performance study or learn about this grant project and their potable water and/or wastewater treatment systems.
More information about the Coral Bay Community Council can be found at www.coralbaycommunitycouncil.org.