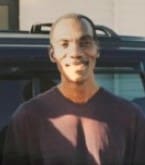 Cornell D. Richardson of Cayon, St. Kitts; Smith Bay, St. Thomas; and Upper Marlboro, Md. died on Sunday, Dec. 29, in Maryland.
A memorial service was held Thursday, Jan. 9, at J.B. Jenkins Funeral Home in Hyattsville, Md. The repast was held at 14207 Water Fowl Way, Upper Marlboro, Md.
Cornell's final resting place will be on St. Thomas, U.S. Virgin Islands. His homegoing arrangements will he handled by Turnbull's Funeral Home and Crematory Services. The first viewing will be from 5-7 p.m., Thursday, Jan. 16, at Turnbull's Funeral Home. The second viewing will be held from 9-10 a.m. at Faith Wesleyan Holiness Church in Anna's Retreat. The service will begin at 10 a.m.
He is survived by his parents: Richard V. and Albertine A. Richardson; sons: Xavier and Keanan Montgomery-Richardson; sons' mother, Sylvia Montgomery; and siblings: Everett Morton, Loretta and Roosevelt Morris, George and Alfreda Richardson, Janis and Paul Dias, Ottwell Richardson, Jascinth and Seymour Bernier, Caldwell and Dawn Richardson, Phoelix Richardson, Randy and Theodore Griffin, Christine Osborne, Stacey Marks and Debbie Williams.
He is also survived by aunts and uncles: Mavis Chiverton, Muriel Ellis, Monica Gumbs, Marjorie Richardson, Eddie Hendrickson, Calvin Hendrickson, Halva Hendrickson, Steven Hendrickson, Andrew Hendrickson and Benson Richardson; 20 nieces and nephews; eight great-nieces and nephews; a vast number of cousins including Ronnie Richardson and DJ Eugene Irish; special friends of our family: Drina Buchannan and family, and Roslyn Hunt and family; as well as numerous other friends, including Henry Todman and Pastor Willy Maye.
Due to the timing, travel and customs restrictions, in lieu of flowers, please feel free to donate money to assist with family travel costs. Money can be sent to Cornell's brothers — Caldwell Richardson or Phoelix Richardson — at 14207 Water Fowl Way, Upper Marlboro, Md. 20774.