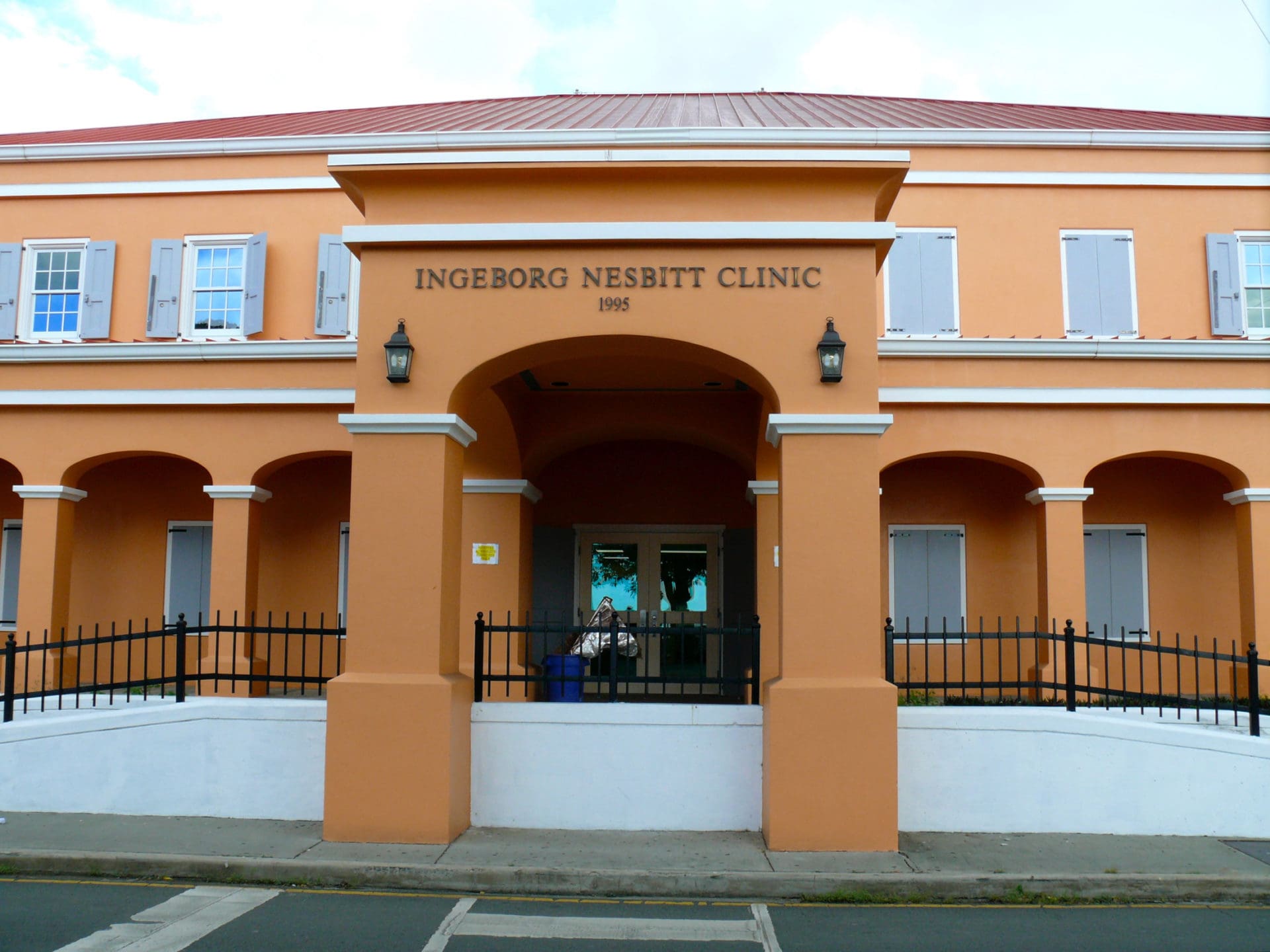 When the Virgin Islands joined the global health emergency response over COVID-19, a familiar but infrequently used technology moved into the forefront – telemedicine.
Social distancing became the favored approach for curtailing the spread of the deadly and contagious virus. But that left health officials looking for a way to provide service without endangering patients or health care providers.
From the first signs of an outbreak here, social distancing became a constant message put out by health providers to patients and those seeking help. Pharmacies, clinics and doctor's offices posted signs informing the public about restricted access.
Some health administrators said keeping practitioners and staff on the job was behind the shift to virtual consultations. Bringing telemedicine into the mainstream, they said, may change the way health care is practiced in the future.
It became the task for Dr. Tai Hunte at the Department of Health to encourage its use at doctor's offices and clinics, territorywide. The outreach came prior to the declaration of a COVID-19 national emergency by U.S. President Donald Trump in March.
"The DOH followed recommended mitigation efforts to limit the potential spread of COVID-19 within the outpatient clinic as soon there was a case identified in a neighboring island, which was Puerto Rico, on Jan. 28. This activated a switch to a telehealth approach for all non-urgent outpatient management. The CDC published guidance that recommended all outpatient management be switched to telehealth options on Feb. 29, which further affirmed this decision," Hunte said.
At Frederiksted Clinic on St. Croix, adoption of telemedicine picked up by mid-March. Director Masserae Sprauve-Webster said administrators began discouraging walk-in patients from entering the clinic and its satellite offices across the big island.
By then Frederiksted Clinic had about four practitioners who were familiar with the system, Sprauve-Webster said. For patients who frequent the clinic and who have medical records on file there, switching to remote consultation was practical. First time patients and those without internet access were not as straightforward.
"We would rather see them in person," the director said.
Getting those new to the system to use the technology required training with the system.
The clinic's Information Technology Director Kareem Francis led the introduction.
"The platform is user friendly," he said. "You can decide if you're going to have audio through your computer."
Among the territory's private sector providers, Dr. Siri Akal was also thinking of how to serve patients while keeping the staff at Red Hook Family Practice safe from infection.
"When I saw [what was happening in] Wuhan – when I saw the spread, I knew I had to protect my staff in any way I could," Akal said.
The head of the medical group said she vaccinated the staff early in the flu season and started encouraging the use of face masks for those coming into the waiting room.
By February, early signs of COVID-19 started showing up. Akal said she had a heads up from colleagues in Ireland, where she went to medical school. The Irish were way ahead of us, she said. Alerts also came in from other contacts she had in the global health community.
By then, doctor's offices had restricted patient access to their lobbies. Only the very sick with non-COVID-19 symptoms were allowed in. That's where telemedicine came in handy, she said.
"We've been able to coach people on a daily basis and treated everyone," she said.
Akal added when she thought about it, Red Hook has had some form of remote patient care for some time, providing consultations after hours and on weekends.
"We were already doing telemedicine," she said.
Since the recent change, about 80 patients have been treated using remote consultation. Akal estimates about 30 to 40 were COVID-19 patients.
Presumptive cases, she said, since the Health Department, which is the designated lead agency for the health emergency, had strict criteria for testing.
Patients were presenting symptoms associated with COVID-19 – sore throat, fever, malaise – but had not travelled from a pandemic hot spot identified by Health.
In those cases, treatment was provided and data was gathered.
Applications used by experienced providers were MDLive and TeleDoc. Since then, neophytes to telemedicine have gained experience with patient consultations through Zoom and Doxy.me. Increasing use of the Zoom web-based conferencing system has spiked since the health emergency took effect, nationwide. The platform also has a special application for health providers that meets federally mandated confidentiality protocols.
When the emergency is over, Akal said she expects the Red Hook practice will have a significant database to share with Health. One of the outcomes the medical group chief said she'd like to see emerge from the crisis is a unified telemedicine system that allows private doctor's offices to communicate electronically with local hospitals and the Health Department.
Hunte said she, too, hopes the telemedicine experience will lead to advancements for the local health care system.
"It is an excellent tool for providing care in resource limited settings," she said.