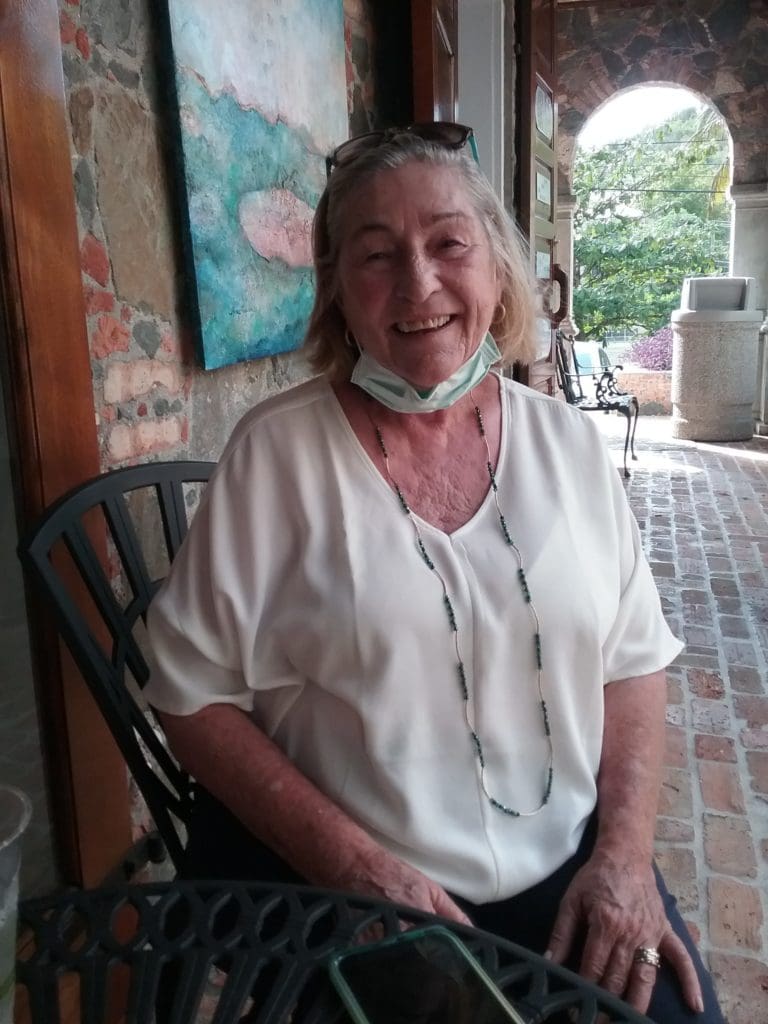 A more than 30-year career of teaching the young has come to a close for Gifft Hill School's Beth Knight. The educator known to many as Miss Beth took a moment to reflect on teaching and watching the growth of a small private school that began with four students.
Beginning in 2001, Knight served as headmistress of Pine Peace School, and later the head of the lower school for Gifft Hill. But before that phase of her career began, she taught at Julius E. Sprauve School in Cruz Bay.
When Knight taught at JESS, Pine Peace School was already in a formative stage as a summer pre-school program with four students. By the time Knight joined the faculty in 1992, teaching kindergarten, the school had expanded into a primary school, grades K through six.
Pine Peace School itself was growing, along with the students and the student body. The school's Great Room was dedicated in 1990. The school playground came next.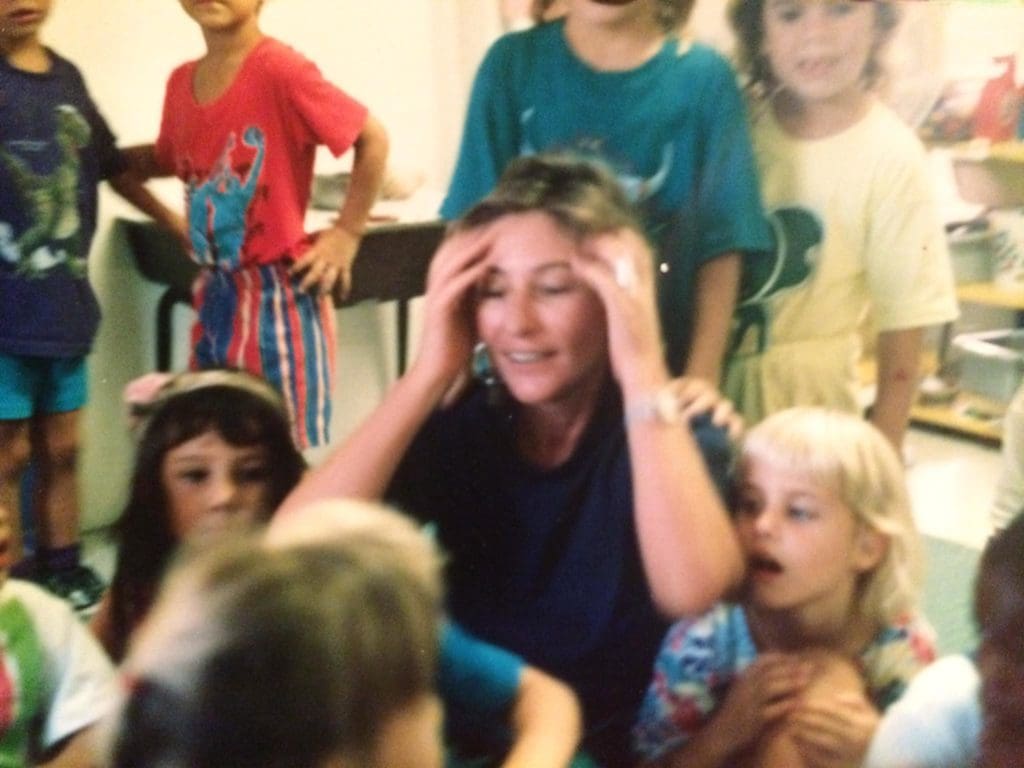 "I was a kindergarten teacher for 10 years and then I left and went to the states to get my master's in school administration. I came back and became headmistress in 2001, and I stayed there until this year," she said.
Those who remember Knight as headmistress remember her daily greeting ritual as students reported for class.
"I love being around children," Knight said. The students and those who dropped them off became like family, she added. "It's like a family because it's such a small school. So, you get the children, the parents, the grandparents, the aunties and the uncles. I don't think I've ever forgotten a name or a face."
Former Pine Peace student K'yon Louis, a Gifft Hill graduate and student at the University of the Virgin Islands said he remembered the daily ritual. "She could always put a smile on your face, no matter whether you had a bad night the night before or felt bad as school began," he said.
Those warm greetings were also remembered by Christina O'Donnell, a lower school fifth grade teacher with three children attending Gifft Hill School. She said her son, Kaelen, was in middle school when he met Knight and would visit the lower school campus just to see her.
"My son had a hard time connecting with people, but Miss Beth had a way of reaching out to him," O'Donnell said.
But when the retiring educator was asked about her most memorable moments, she demurred. Too many to recall, she said.
A few came to mind: The first graduation of the school's high school seniors held at the Annaberg ruins; the quick resumption of classes in 2017 after the passage of hurricanes Irma and Maria.
"We went back to school on September 25. The upper campus came down to the lower campus and we shared space," she said.
There was also the formation of Coral Bay School, with middle school classes held in the Lumberyard complex for a year or two until Gifft Hill School incorporated Pine Peace and Coral Bay School into a single private school – St. John School on Gifft Hill – in 2004.
But the most memorable moments for Knight always involved the students.
"It's always with the kids, the accomplishments they've made," she said. Then, Knight described a magic moment when students as a group decided to show their appreciation for her.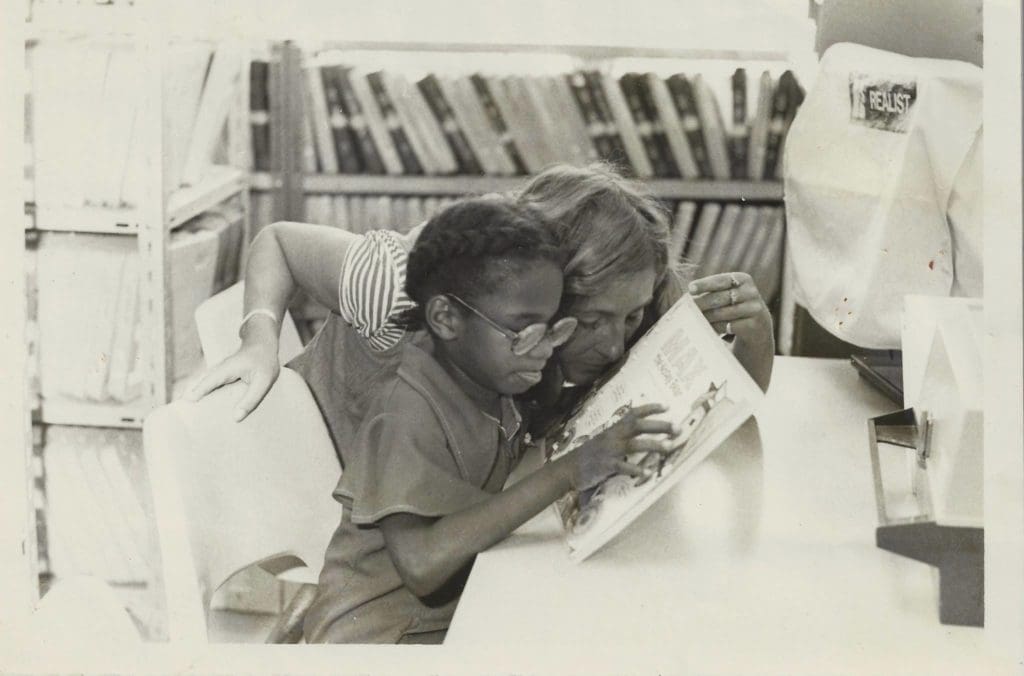 "They gave me a big picture where the kids wrote on it what they appreciated about me."
Louis said he most appreciated Knight's sense of conviction. He told a story about a disagreement he had with a teacher. It was the kind of disagreement that could have resulted in a bad grade.
At the time he was in sixth grade. Louis said he told other teachers about the problem, and later his mother. That led to a meeting in the headmistress's office.
"I explained the situation to Miss Beth and my mom was at the meeting. At that moment, I could have failed the class," he said.
Knight listened, then spoke, saying Louis was right. What he appreciated about it the most was the headmistress' willingness to speak her mind and stand up for him.
O'Donnell had a story of her own about Knight's willingness to step in to help when she too was in a vulnerable moment, involving a death in the family. Because she had recently moved with her husband and children to St. John, family was far away at the time.
So, O'Donnell said, she called her boss at the lower campus. Knight was at home at the time, but she dropped everything and showed up at the clinic where O'Donnell was handling a loved one's medical crisis.
"She jumped in her car and right away got to the clinic. Unfortunately, my husband died. But she was there, and she made all the calls to my family," O'Donnell said.
If there has been a reward for a lifetime of duty and deeds on behalf of young people, Knight said it's the visits she gets from those former students now in adulthood. Some of them went abroad after graduating from Gifft Hill but come back to St. John to visit, and often take the time to look her up.
Sometimes, Knight said, they bring children of their own along to meet her.
O'Donnell said her son would rather not talk about Miss Beth's retirement, which took effect in June. Kaelen O'Donnell's sure that when school resumes, he'll visit the lower campus and Knight will be there, his mom said.
O'Donnell herself said the idea of the former headmistress not being around will be something she'll have to get used to.
"She is that school, she really is. She's the heart of the school. I don't know what next year will be like," O'Donnell said.
They're not alone in that uncertainty. Knight said she will also have to think about how to fill her days from now on.
"I'm sure I'll be a guest reader," she said.