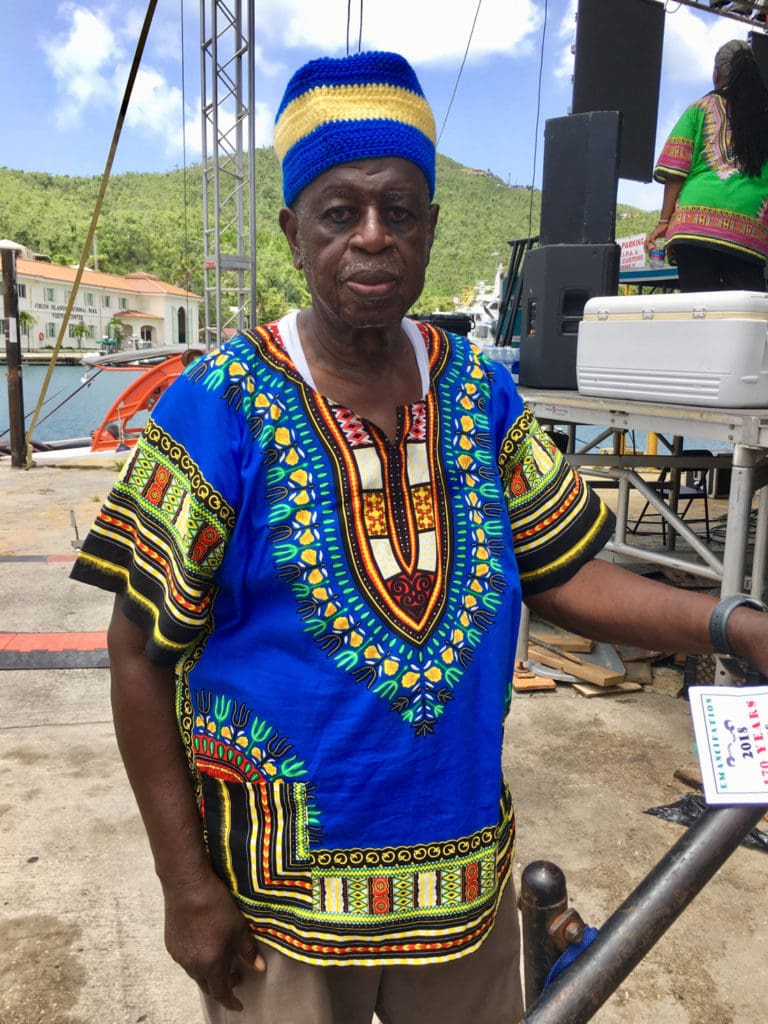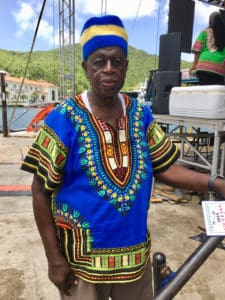 When fiery orange blossoms burst out on flamboyant trees, it's time for the St. John July 4th Festival. This year the flowers are out on schedule, but the other signs are missing: No colorful pennants flapping in the breeze; no stage for nighttime entertainment in the Customs parking lot; and no throngs of visitors sampling guava tarts at the Food Fair.
Being part of a celebratory crowd is arguably the whole point of Carnival, but the COVID-19 pandemic makes that kind of behavior too risky.
Although there's no gathering together to enjoy the Queen Show, the Village, the parade and the fireworks, the Division of Festivals is making sure there's still a lot of live music and key cultural events with familiar faces to enjoy online.
All you'll need is a smartphone or computer with internet access to tune in to the USVI Festival or the group's page on Facebook to view livestreamed events.
Wednesday, July 1
– At noon, culture bearer Gilbert Sprauve will host storytelling, traditional games and performances by moko jumbies in collaboration with the Reichhold Center for the Arts at the University of the Virgin Islands.
Thursday, July 2
– Between 6 a.m. and 11.a.m., it will be Jou'Virtual on the water with Swanks and Friends, DJ Avalanche, V.I. Dream Team and more.
– At 1 p.m., renowned St. John cook Irene Scatliffe will join Chef Julius Jackson for a cooking demonstration at a Virtual Food Fair. Scatliffe and Jackson will prepare boiled fish and fungi at Sea Shore Allure near Cruz Bay. Those who want to follow along and prepare the dish at home can check the division's links for an ingredients list scheduled for posting on Wednesday.
– Starting at 8 p.m., the Virtual Village opens with DJ Top Notch, followed by When band, Spectrum band and Drive for Drive.
Ian Turnbull, director of the Division of Festivals, said the music will be broadcast live from an undisclosed location in Cruz Bay. Festival organizers are keeping the site under wraps to discourage crowds. Because of the pandemic, current regulations state that no more than 50 people can gather anywhere at one time for an event, and all must wear masks.
St. Thomas residents who usually come over for St. John Festival should know that ferry service ends at 9 p.m., so there's little point in trying to find the party except online, Turnbull said.
Friday, July 3
– Emancipation Day is the holiday celebrating the 1848 emancipation of the enslaved who lived within the Danish West Indies. Kurt Marsh, one of the founders of the St. John heritage collective St.JanCo, will host a dialogue about the significance of the day and its implications for tomorrow.
– At 7 p.m., the second night of Virtual Village gets started with DJ Pete, followed by VerCtyle band and Legacy band.
Saturday, July 4
– The music begins at 4 p.m. with Homewuk with DJ Avalanche.
– At 7 p.m., the third night of Virtual Village will be held featuring Icon Sounds, BDJ & DJATC and finally St. John's own Cool Session band.
The livestreamed events from St. Thomas Carnival in April and May resulted in more than a million hits, according to Turnbull, so the virtual events for St. John Festival will include a "sense of showbiz."
"There's a branding element that has to be polished; we don't want to run raw," Turnbull said. "The division has contracted with MDM, a company experienced with livestreaming events. They're competent; they know how to problem-solve."
This is the first time that the St. John Festival is being organized by the Department of Tourism and not the V.I. Carnival Committee as it has in years past, but Turnbull said continuity has been maintained.
He's been in touch daily with Leona Smith, who has served as chairwoman of the St. John Festival Committee, to make sure "we're collaborating with people from the past, just using a different platform."
Smith said under the circumstances, it's impossible to include all the segments of the July 4th Festival, but the events planned for this year will give everyone "a little feeling" for what makes the celebration special.
"A lot of people will come next year, and we'll be ready for them," Smith said.