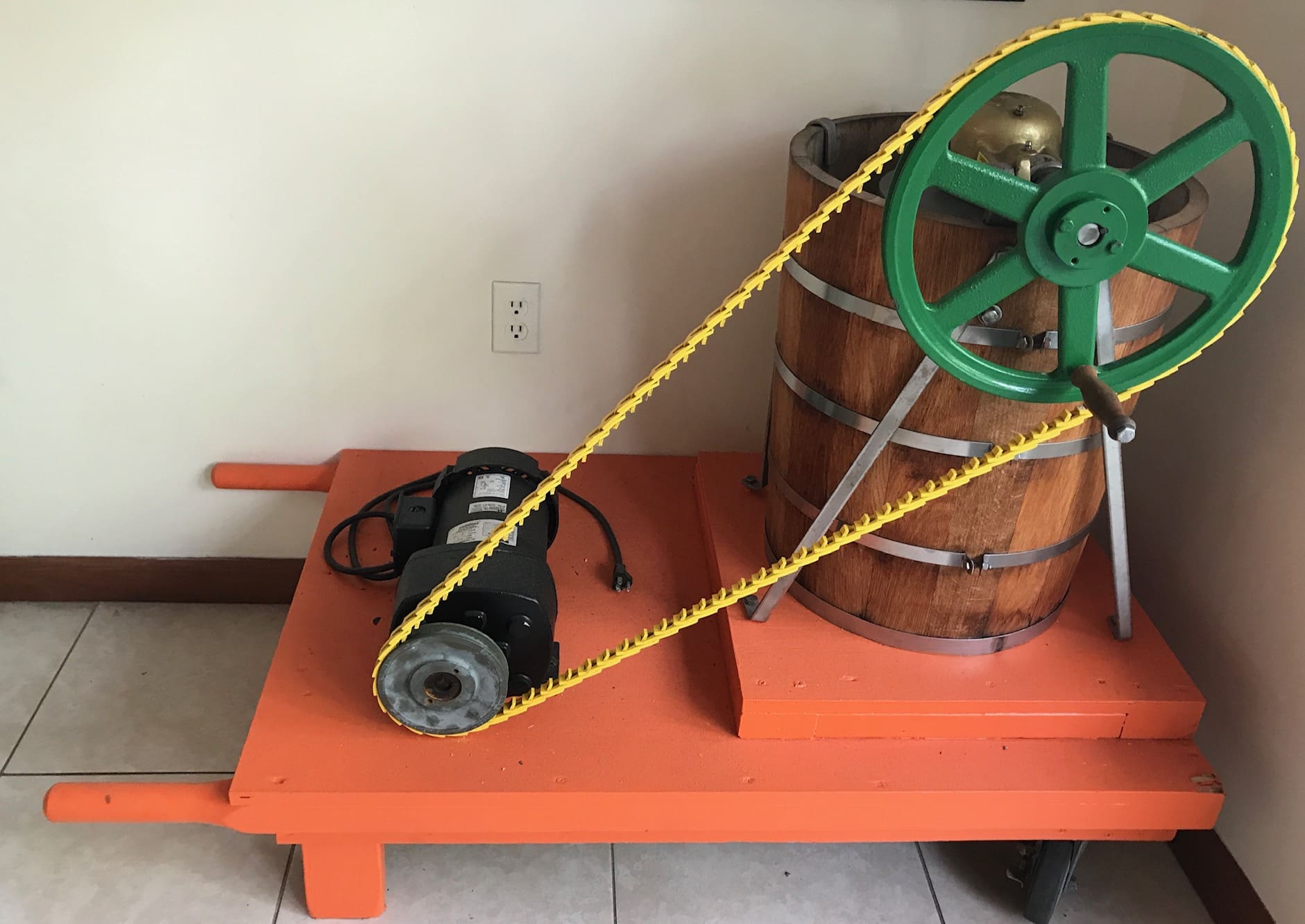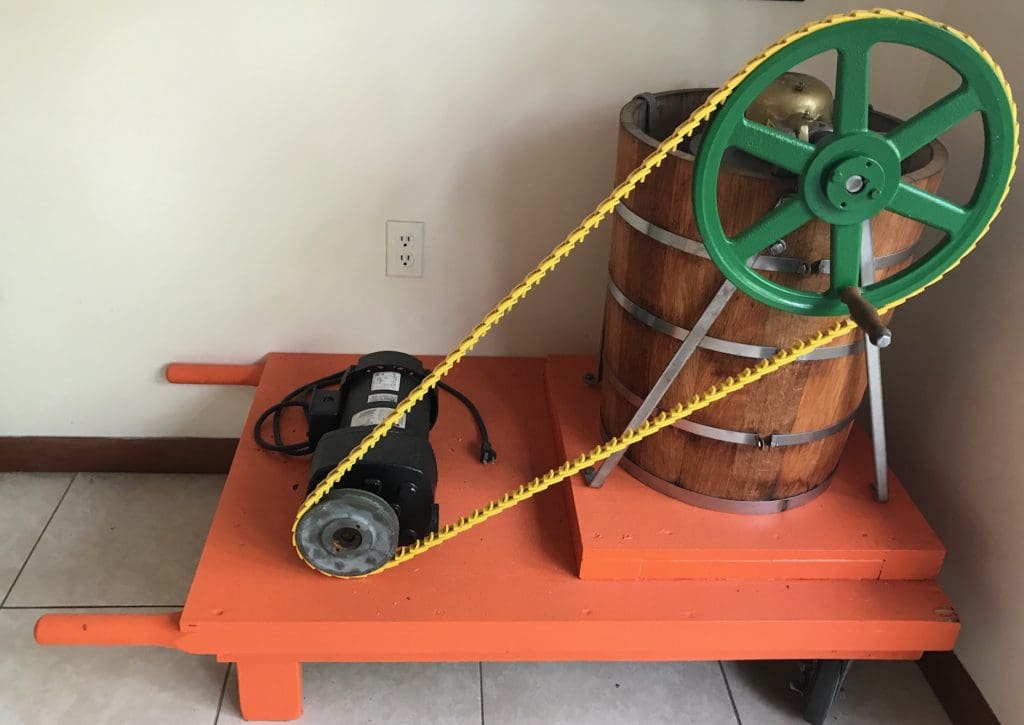 The first Sorbetiere ice cream was created using an old ice cream churn Albert A. Titus found while vacationing on St. Martin in 2015.
In 2016, Titus used his background in chemistry and mathematics to make Sorbetiere's first product, cinnamon coconut – a different type of ice cream that does not include eggs, food coloring, stabilizers, or artificial preservatives.
The taste testing of Titus' creation included family and friends.
His long-time friend, Julyn Henry, came onboard and joined him in creating Sorbetiere, LLC in May 2017. Together they manufactured ice cream and sorbet using a 5-gallon rock-salt and ice churn.
Titus and Henry began distributing their Sorbetiere product to supermarkets, restaurants, convenience stores and service stations.
Alyssa Fredericks, Titus' childhood friend joined and began to help in the expansion of production and logistics.
The trio attribute the rapid growth of Sorbetiere to rigorous quality control, a broadening of the product line, and aggressive marketing strategies.
Henry is Sorbetiere's chief financial officer. Fredericks is chief operating officer, while founder and owner Titus continues to create and craft new flavors for Sorbetiere, a clean and healthy locally-made frozen treat.
Sorbetiere's non-dairy ice creams are made with premium coconut milk and sweetened with agave or maple syrup. The product boasts a full spectrum of flavors including CBD infused into their CBD offerings. The sorbets are made with 100 percent fruit.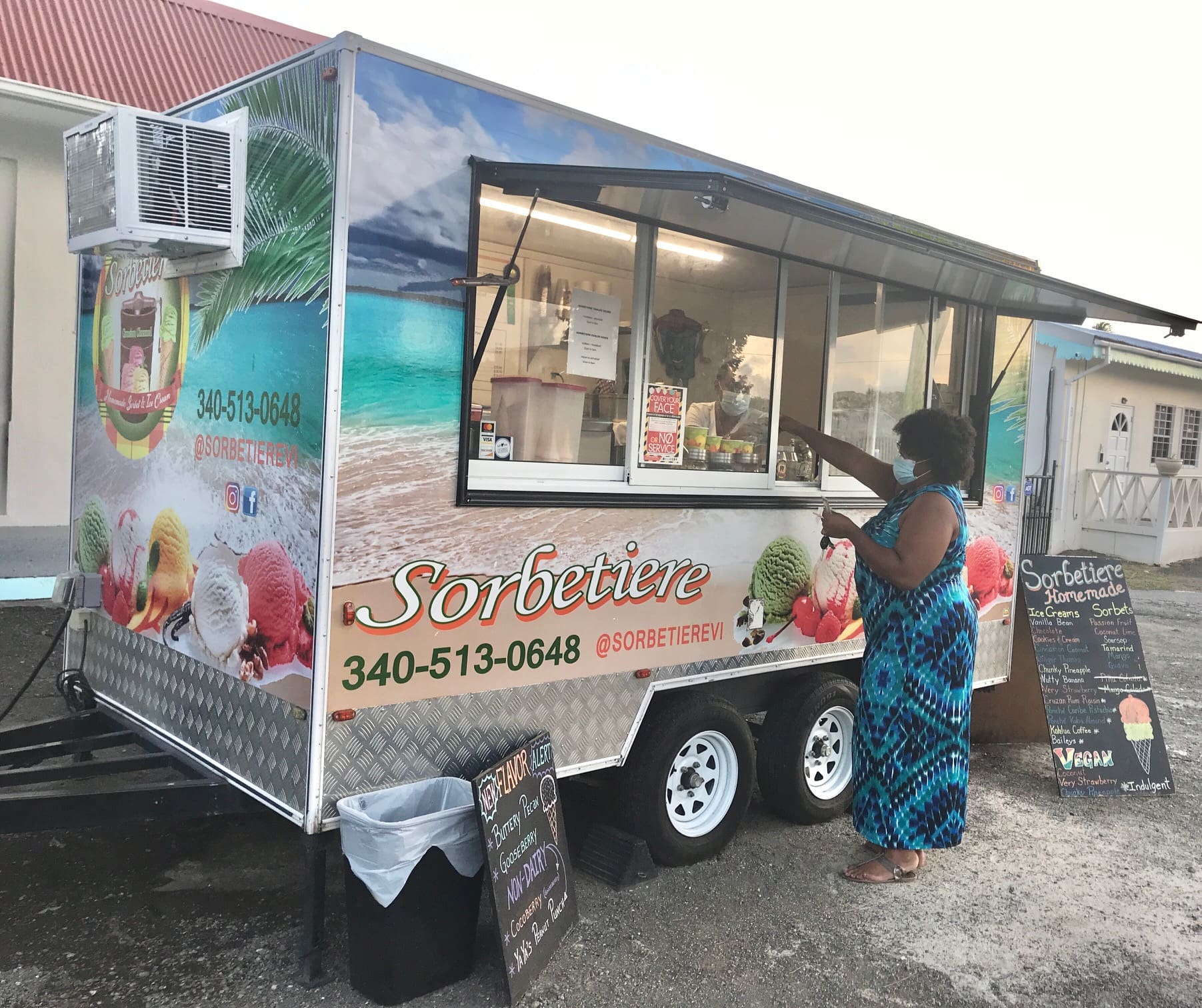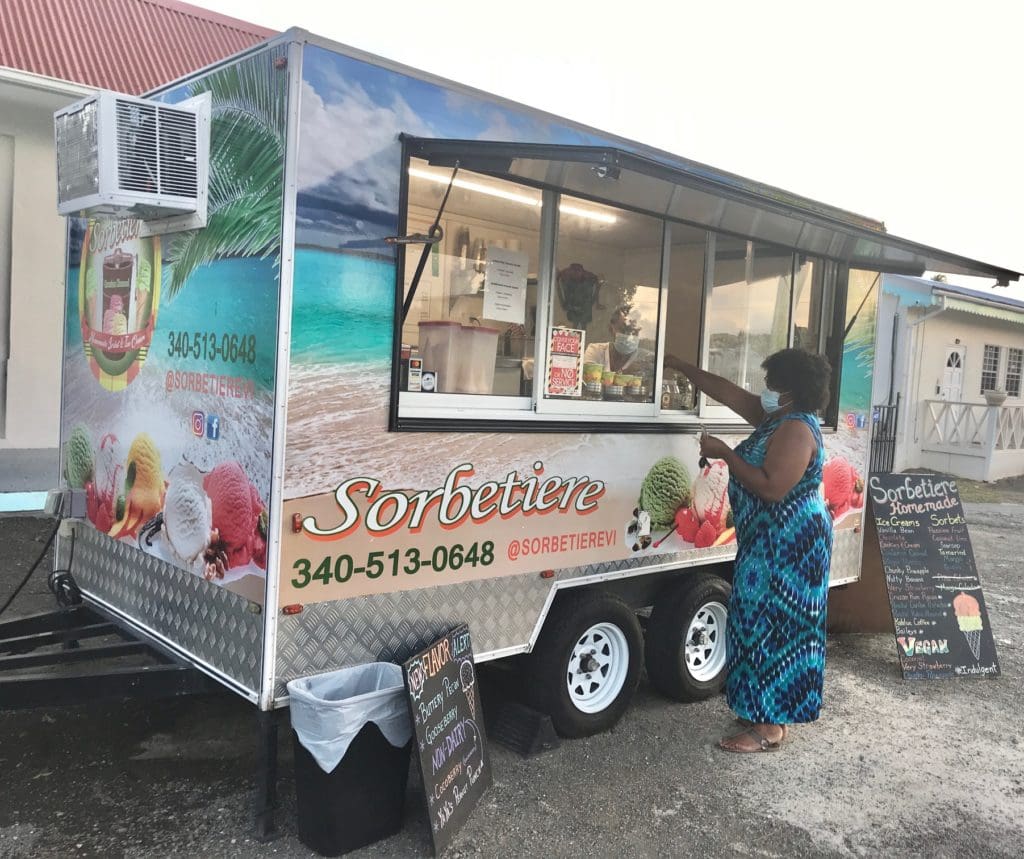 The Sorbetiere mobile parlor truck made its debut on St. Croix in May 2017 at the company's grand opening in the huge space outside the Coca Cola Bottling Company location in Estate Peter's Rest. They invited the public for free samples and provided games for children to play.
Very soon, the colorful mobile parlor could be seen in its stationary location across the road from the Sion Farm Shopping Center or traversing the island to the Agriculture and Food Fair, the annual Christmas Boat Parade, and other island events, beckoning ice cream lovers in the community.
Sorbetiere moved to its permanent location in the Peter's Rest Commercial Center in May and is catering to its clientele Sunday through Thursday, 12 p.m. to 7 p.m. and Friday and Saturday, 12 p.m. to 8 p.m.
Sorbetiere's variety of ice creams inlcude vanilla bean, nutty banana, and Ginger Thomas; sorbets like tamarind, guava, and soursop; non-dairy coconut, strawberry, pineapple, peanut punch, and cocoberry, made from local gooseberries.
"The community asked for a non-dairy base to accommodate those who are lactose intolerant or have other allergies. We heard them and we answered their request," Henry said.
Children and adults who had problems eating dairy ice cream and who couldn't indulge at birthday parties or everyday dessert fun, can find a dairy-free flavor they can enjoy, and also one that's made from local fruit, Henry added.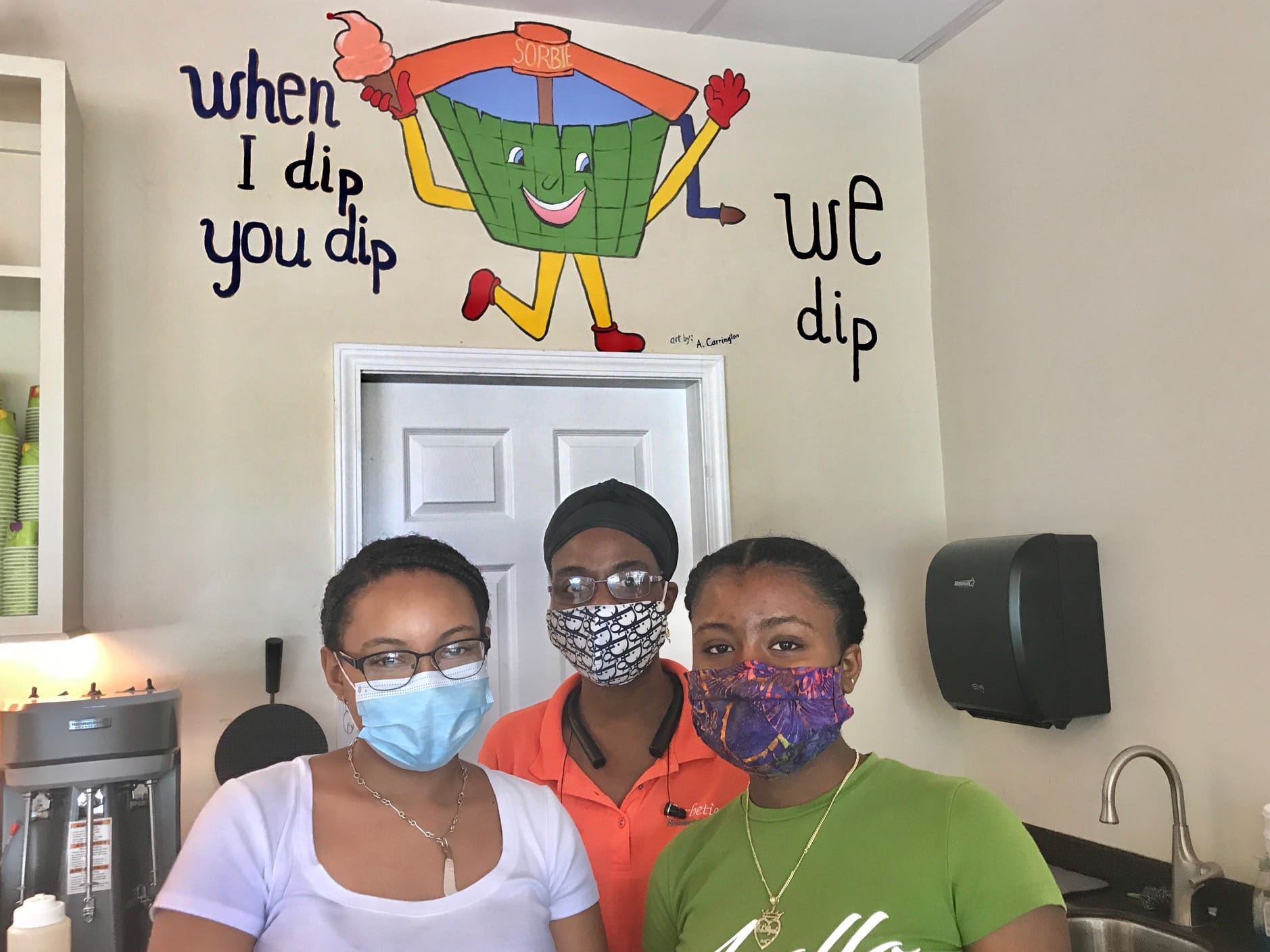 Sorbie the Mascot offers a rewards program for kids; when they buy six they get one free.
Karima Liburd and her son Michael have enjoyed Sorbetiere from the mobile parlor since 2017. They stopped in the Peter's Rest location for the first time on Thursday. Karima is in the National Guard and just returned home to St. Croix from her deployment in Qatar. Michael ordered vanilla ice cream with a sour patch and a sour punch topping and posed with it for a Source picture.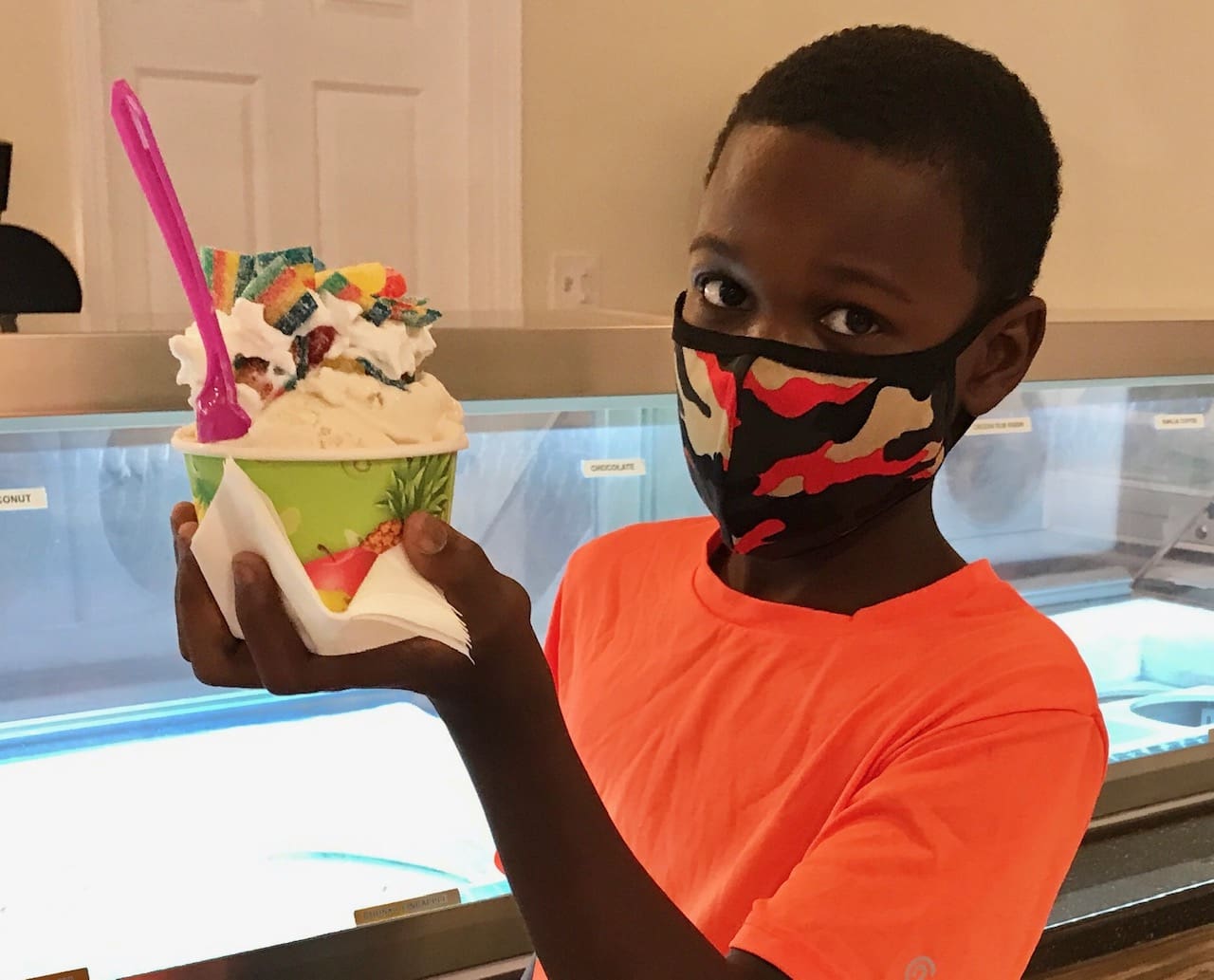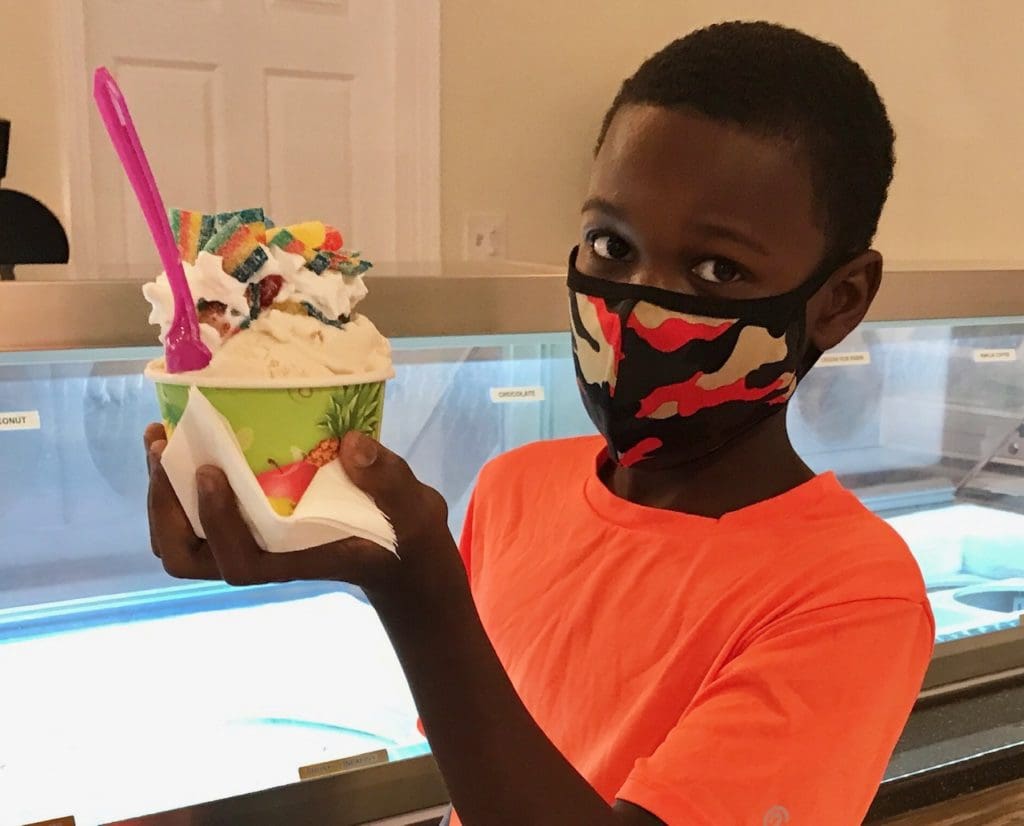 "We are very proud of our product and what we're offering the community. We've worked hard to put it together. The product is local. We're local. We keep growing everyday and we resolve to get better," Henry said of Sorbetiere.
Ice cream and sorbet can be scooped into Sorbetiere's homemade waffle cones and waffle bowls. Milkshakes and frozen yogurt are among the many delicious treats at the Peter's Rest location and also at the mobile parlor stationed outside the former Paquito Restaurant on Queen Mary Highway. The staff of nine work at both locations alternately.
Andrita Griffin enjoyed Sorbetiere at the Agriculture Fair and at the parlor when it was across from K-Mart West, she said. Griffin lives close by and stops at the mobile parlor to purchase for herself and her nine-year-old son Mesheh.
"He loves passion fruit. It's his weekly treat. Since it's fruit and local flavors, it makes me feel he's close to his roots," Griffin said.
Sorbetiere will move into the former Paquito Restaurant in early 2021 as their permanent west end location.
Homemade cakes baked by Ann Williams and Tashima Antoine and a variety of local fruit drinks made by Crucian Paradise and Gloria's Taste of the Caribbean are also available at Sorbetiere.
To reach Sorbetiere call 340-513-0648 or email sorbetierevi@gmail.com. Or visit them on Facebook.