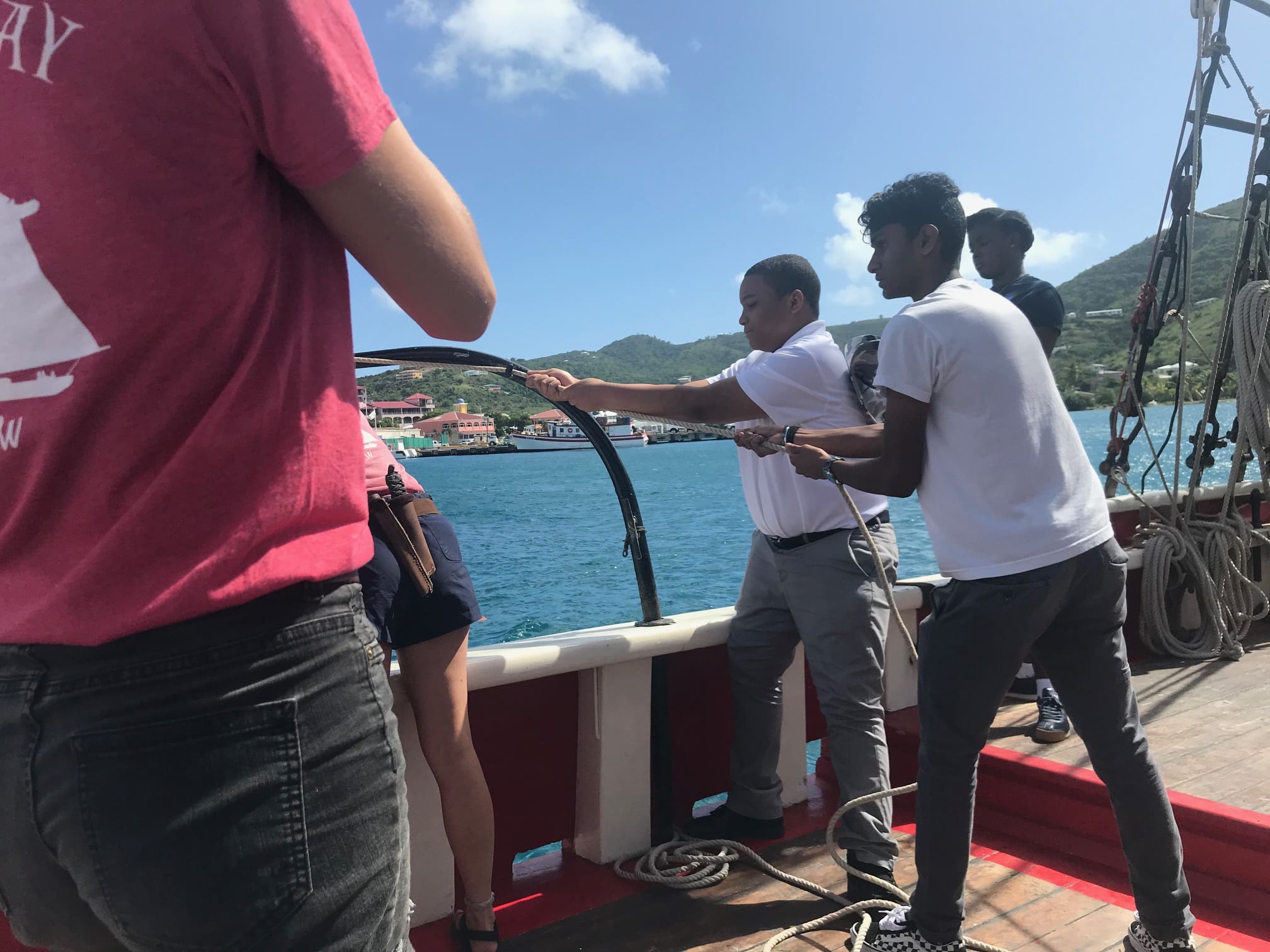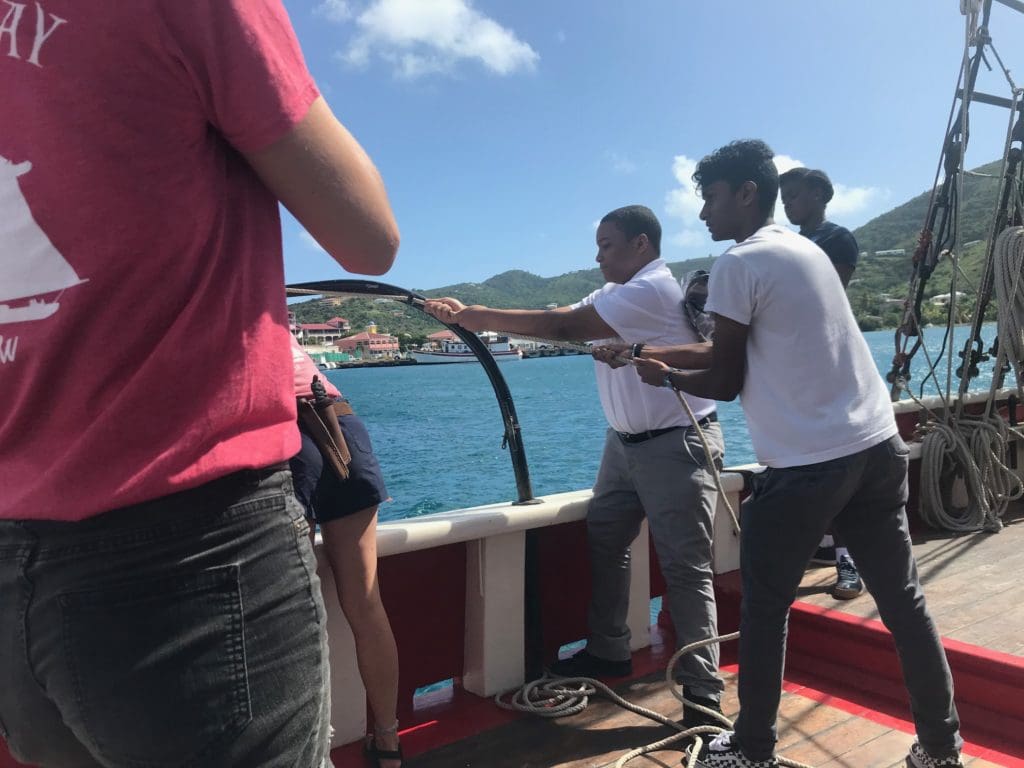 Beginning Dec. 27, for two weeks, Schooner Roseway will be docked alongside the Frederiksted Pier instead of her typical home in Christiansted Harbor. Here, the World Ocean School crew will open the ship to the Frederiksted community for free dockside programming, Community Days, while school is not in session for the holiday season.
In groups of 10 or less, students and families will be welcomed aboard in 45-minute intervals to participate in hands-on lessons in simple machines, buoyancy, navigation or water quality, or simply to learn the history of this historic landmark tall-ship. The crew will tailor their teaching to the ages and interests of the group, and groups are welcome to return as many times as they'd like.
Programs will prioritize children ages 8-12, although all are welcome. They will run from 9 a.m. to 3 p.m., Monday through Friday, from Dec. 28 through Jan. 8. On Sunday, Dec. 27, Community Days will kick off from 1 to 4 p.m.
World Ocean School is exceptionally proud to have engaged with the St. Croix community for the past fourteen winter seasons. While World Ocean School programming on St. Croix will look different in the midst of the COVID-19 pandemic, the crew is committed to providing high-quality, safe, exciting opportunities for students and families across the island this winter.
To participate in Community Days with World Ocean School, participants are asked to go to Frederiksted Pier and meet the crew to sign up for a 45-minute time slot. Strict COVID protocols will be followed, and all participants are required to wear masks, sanitize their hands, complete a COVID exposure questionnaire and get their temperature checked. The crew will disinfect stations in between groups and will be following the same COVID protocols to ensure the safety of all participants and crewmembers.
From Dec. 28 through Jan. 1, following dockside programming, Roseway will also set sail for a daily sunset cruise from 4 to 6 p.m. Passengers will help the crew set sail, enjoy the view of St. Croix from the water and can purchase beverages if they choose. The same COVID protocols will be followed during sunset sails.
Discounted sunset sail tickets will be offered to St. Croix residents – students for $10 and St. Croix resident adults for $40 (children under the age of 5 can sail for free). Standard rates for non-residents are $40 per child and $50 per adult. Guests may sign up on the World Ocean School's website or by calling 340-626-7877.