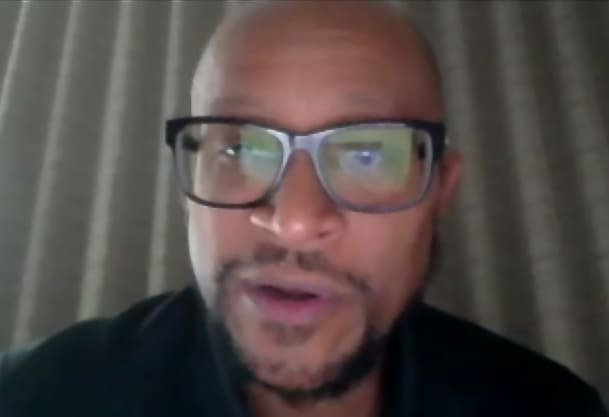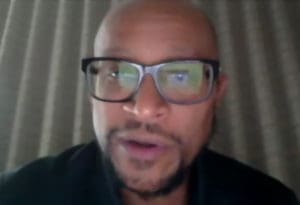 A stateside call center hoping to expand to St. Croix got schooled in the economy of the U.S. Virgin Islands on Tuesday at a public hearing of the Economic Development Commission.
Marion A. Morrow, who runs a call center business in Texas and Tennessee that generates loan refinancing and debt relief leads for U.S. banks, is seeking EDC benefits for Genesis USVI LLC. The company would make a capital investment of $150,000 and employ five people to start at an office on Strand Street in Frederiksted, he told the EDC board.
However, Morrow got a swift reality check from board members when he said that the starting pay would be in the $24,000 range, plus commission.
"Your salaries are way too low to get a quality employee," said board member Philip Payne. "That's not living quality here in the Virgin Islands. Twelve dollars an hour is not a quality of life for people to have families. I think you will struggle from Day 1 if you go in with these numbers."
Payne's EDC colleagues agreed though board member and Agriculture Commissioner Positive Nelson noted that $10.50 per hour, or $21,840 annually, is the legal minimum wage in the territory, putting Morrow's numbers within that range.
According to board Vice Chairman and Labor Commissioner Gary Molloy, the government minimum wage is higher at $13 per hour, or $27,040 annually.
Morrow said he based the starting salary on talks with business owners and workers on all three islands during several trips to the territory, and that his employees actually would earn more because they make commission on an average of four successful calls per day. Those who rise to management level could earn $30,000 to $36,000, he said, and skillful salespeople can make in the $50,000 range.
"Where does 20 per week rank?" asked Nelson, who said he worked at a call center as a student in North Carolina. "I know about those hang-up phones. Four a day is not as easy as it might sound," he said.
"Those numbers are not within the range, or the low limit, of the occupational wage, or living wage," said board secretary Haldane Davies, which he said is more like $27,150 to $30,170. "I would like you to keep in mind that that's important."
Board members also questioned Genesis USVI's plan to pay just 55 percent of employees' health insurance, when most EDC companies pay 100 percent for single workers and a portion for family coverage, said Chairman Kevin Rodriquez.
The paid vacation and holiday schedule – one week after a year of service, Thanksgiving, Christmas and one personal day off – was also met with questions.
"You know that in the Virgin Islands we have 26 holidays a year?" said Payne, a St. Croix businessman who is the owner and CEO of Dyer & Payne, Inc., which consists of National Parts Virgin Islands, Dyer & Payne Distributing and Global Solutions.
"It's important not to just create jobs, but quality jobs," said board member Jose Penn, noting that utility rates in the USVI are three times higher than on the mainland, for example. "I'm intrigued by what you actually do … I think there is a lot of experience to gain with your presence but take a hard look at the pay."
While he would visit quarterly, and hopes to retire to the USVI, Morrow said his main residence would remain on the mainland. That makes him personally ineligible for full benefits, said EDC Managing Director Margarita Benjamin. Under the tax incentive program, approved applicants may get a 90 percent reduction in corporate and personal income taxes; a 100 percent exemption on gross receipts, business property and excise tax payments; a reduction in the customs duty from the standard 6 percent to 1 percent; and a tax reduction on royalty income from software developed in the USVI and sold to non-U.S. customers.
Benjamin also said that while the minimum wage may be $10.50, the goal of the EDC is to create gainful employment that relieves residents of the need to rely on government social programs.
Morrow said he is willing to adjust salaries and commissions to better reflect the realities of the USVI economy. "Hearing you all, we have no problem doing that," he said.
After he investigated expanding to the Philippines, Pakistan and Jamaica, but was deterred by obstacles including language differences, Morrow said the USVI "just felt comfortable."
"I love it. I love the people. I love the accent," he said. "I'm just excited about the opportunity."
The company is already incorporated in the USVI, said Morrow. "It's nice to get that incentive" of EDC benefits, he said, speaking from Texas via Zoom. "But we're already over there, so you've got us whether you want us or not."
The board will issue a decision on Genesis USVI's request for EDC benefits at a later date.
In other business, the board unanimously approved the extension of a full-time employment waiver for Altisource Asset Management Corporation, from 13 to five people, from Jan. 1 to Dec. 31, 2021, due to the economic uncertainty created by the COVID-19 pandemic.
The full board – Rodriquez, Payne, Nelson, Penn, Molloy and Davies – attended Tuesday's hearing.